Where Is Travis Scott? Why Kylie Jenner's Boyfriend Avoids the Spotlight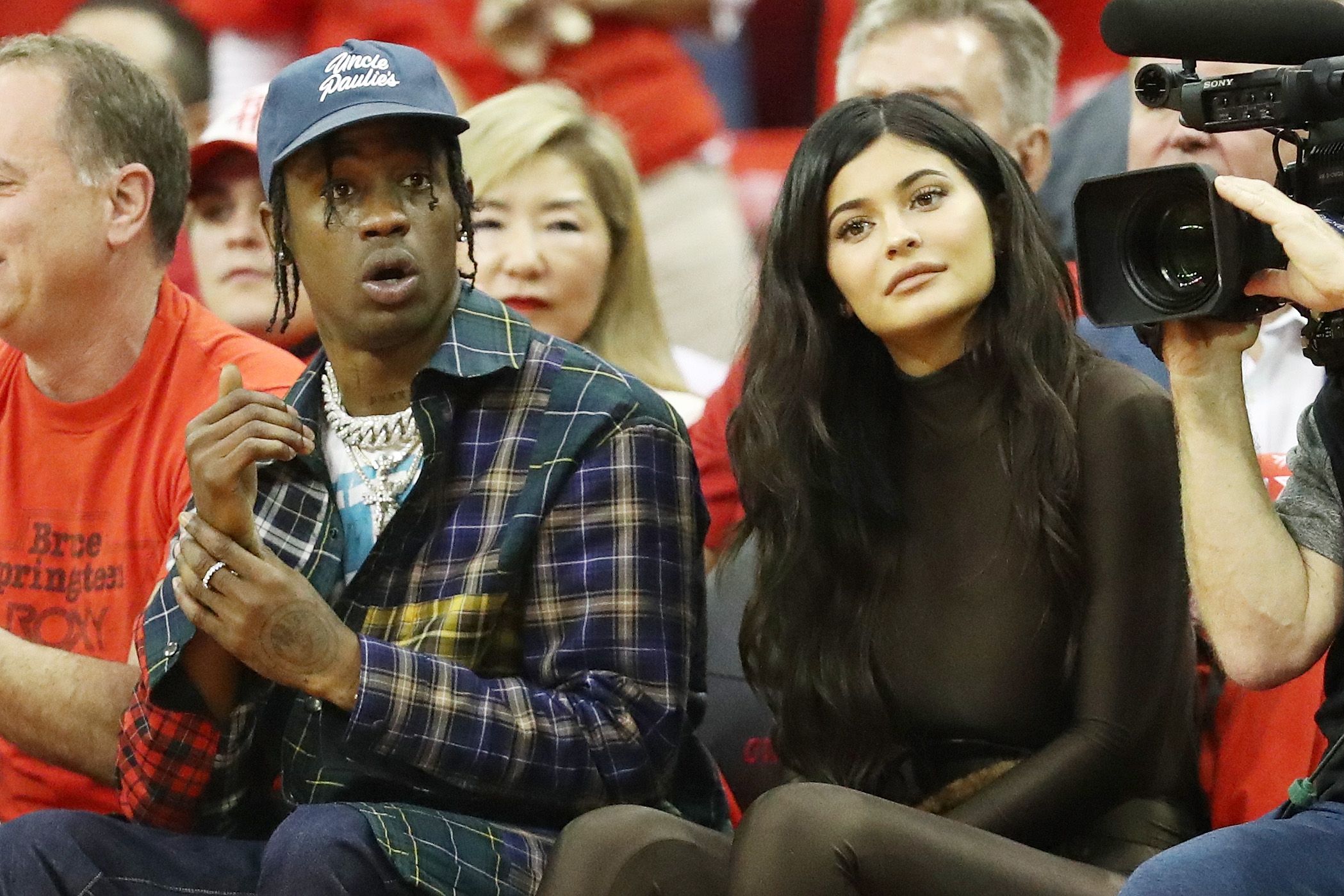 There's a reason Kylie Jenner and Travis Scott are rarely seen together, the couple explained in an interview with GQ published on Tuesday. The youngest Kardashian is a natural in front of the cameras, but it's "torture" for Scott.
"He was whispering to me the whole time," Jenner said. "He just doesn't like taking the photos."
Jenner and Scott are new parents to daughter Stormi Webster, who was born February 1. Despite their official status as a family, the pair is usually apart in the spotlight: Where Jenner goes, Scott rarely follows. Jenner said it was a way for the two to preserve their relationship and Scott's comfort level.
"I know he doesn't like the attention," she said. "That's why we just go the extra mile to keep our relationship super private, or like, if he has events or something, I won't come. Because I want him to do his own thing. I want him to be him. I don't want it to be Kylie and Trav. If people don't ever see us together, that's okay with me, because we just do our thing."
The "Kardashian Curse" was a topic of conversation for the pair. The curse is said to surround the celebrity attention that follows the Kardashian name, making even the half-sister's best relationships unsuitable for the spotlight.
"That's exactly what it is," said Jenner. "They come and can't handle it."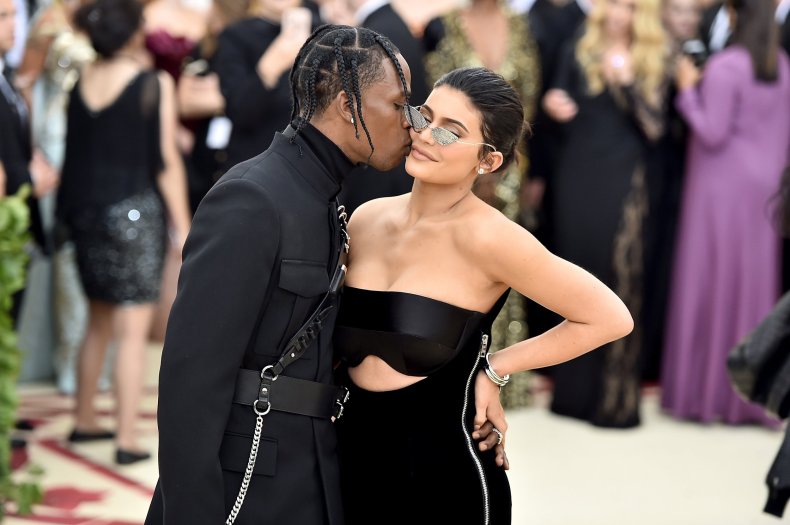 As for Scott's take on the "Kardashian Curse"? The idea doesn't make him nervous. "Man, hell nah. Nervous for what? I'm on my own island. So hey, come over there to Astroworld. I'm not into all the other shit. I don't get involved. I'm over here. Kylie is different."
To Jenner, the "curse" extends past the Kardashian's love interests to anyone who hasn't fielded criticism the way the family has.
"It's everyone around us that aren't used to it. And we're just like, 'Oh, that'll go away in a day.' I know these stories aren't going to matter, so don't even let them affect you, you know? I think you're correct."
She added, "But it's not just men—it's friends, it's people who come and just don't know how to handle it. It's the negative. There's a lot of people who love us, but there's also a huge handful of people who don't like us."
Jenner is a leading force in the makeup industry, selling more than $630 million in products in three years, according to Forbes.
Scott is a rapper best known for his 2015 album Rodeo and 2017 single Butterfly Effect, which has more than 365 million streams on Spotify.