Travis Scott Now Faces 14 Lawsuits Connected to 8 Deaths At Astroworld Performance
Rapper Travis Scott is facing multiple lawsuits in connection to the deadly crowd incident that claimed eight lives and injured hundreds more during Scott's performance at the Astroworld Festival in Houston last Friday.
As of Monday, at least 14 lawsuits have been filed against Scott and organizers of the festival, Live Nation Entertainment and ScoreMore, in Harris County District Court.
In one petition filed over the weekend, concertgoer Manuel Souza sued Scott for the "predictable and preventable tragedy" that Souza claims was a direct result of "a motivation for profit at the expense of concertgoers' health and safety," according to Billboard. He is seeking $1 million in damages.
Another lawsuit has been filed against Scott and Canadian musician Drake, who appeared alongside Scott on stage for the headline set, for "inciting mayhem."
"There is no excuse for the events that unfolded at NRG Stadium on Friday night," Texas attorney Thomas Henry wrote in the filing. "There is every indication that the performers, organizers, and venue were not only aware of the hectic crowd but also that injuries and potential deaths may have occurred. Still, they decided to put profits over their attendees and allowed the deadly show to go on."
On Sunday, high-profile attorney Ben Crump also announced he was filing suit against Scott and Astroworld on behalf of 21-year-old concert attendee Noah Gutierrez.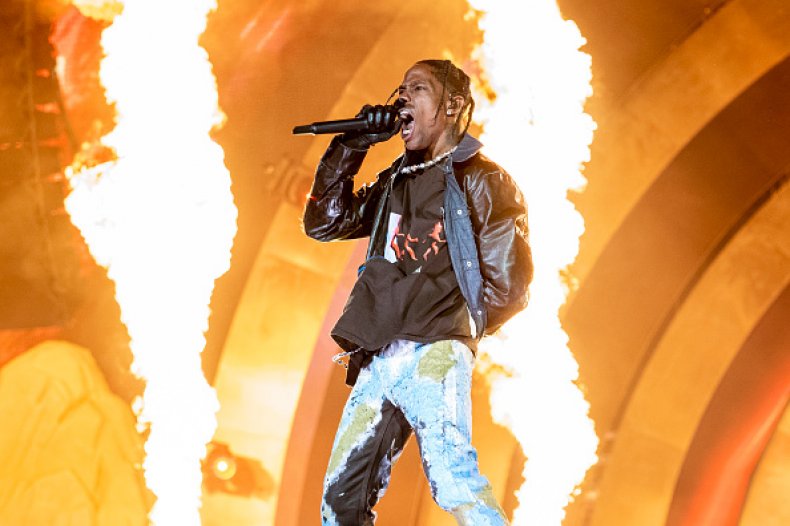 The fatal crowd crush occurred during the first night of Scott's two-day festival, which he started back in 2018. More than 50,000 people were in attendance at the NRG Park stadium complex of Scott's hometown.
All eight victims who died were identified on Monday. They include: 27-year-old Mirza Baig from Houston, 23-year-old Rodolfo Peña from Laredo, 23-year-old Madison Dubiski from Cypress, 21-year-old Franco Patiño from Illinois, 20-year-old Jacob Jurinek from Illinois, 14-year-old John Hilgert from Houston, 21-year-old Axel Acosta Avila from Washington and 16-year-old Brianna Rodriguez from Houston.
Houston police are still investigating the timeline of events, but details have begun to emerge about possible safety failures from the festival's organizers.
Many have also pointed to Scott's past concert conduct, including one 2015 incident when the rapper was arrested after he encouraged fans to jump the barricades during his performance at Lollapalooza.
In his statement about Friday's incident, Scott said he was "absolutely devastated by what took place."
"My prayers go out to the families and all those impacted by what happened at Astroworld Festival," Scott said. "I am committed to working together with the Houston community to heal and support the families in need."
Update 11/08/21 2:14 p.m. This story and its headline were updated to reflect the total count of lawsuits.
Correction 11/9/2021 11:55 AM ET An earlier version of this story misspelled the names of Mirza Baig and Jacob Jurinek. Newsweek regrets the error.