Huncho Jack's Tracklist Leaks on Travis Scott's Website Before Album Debuts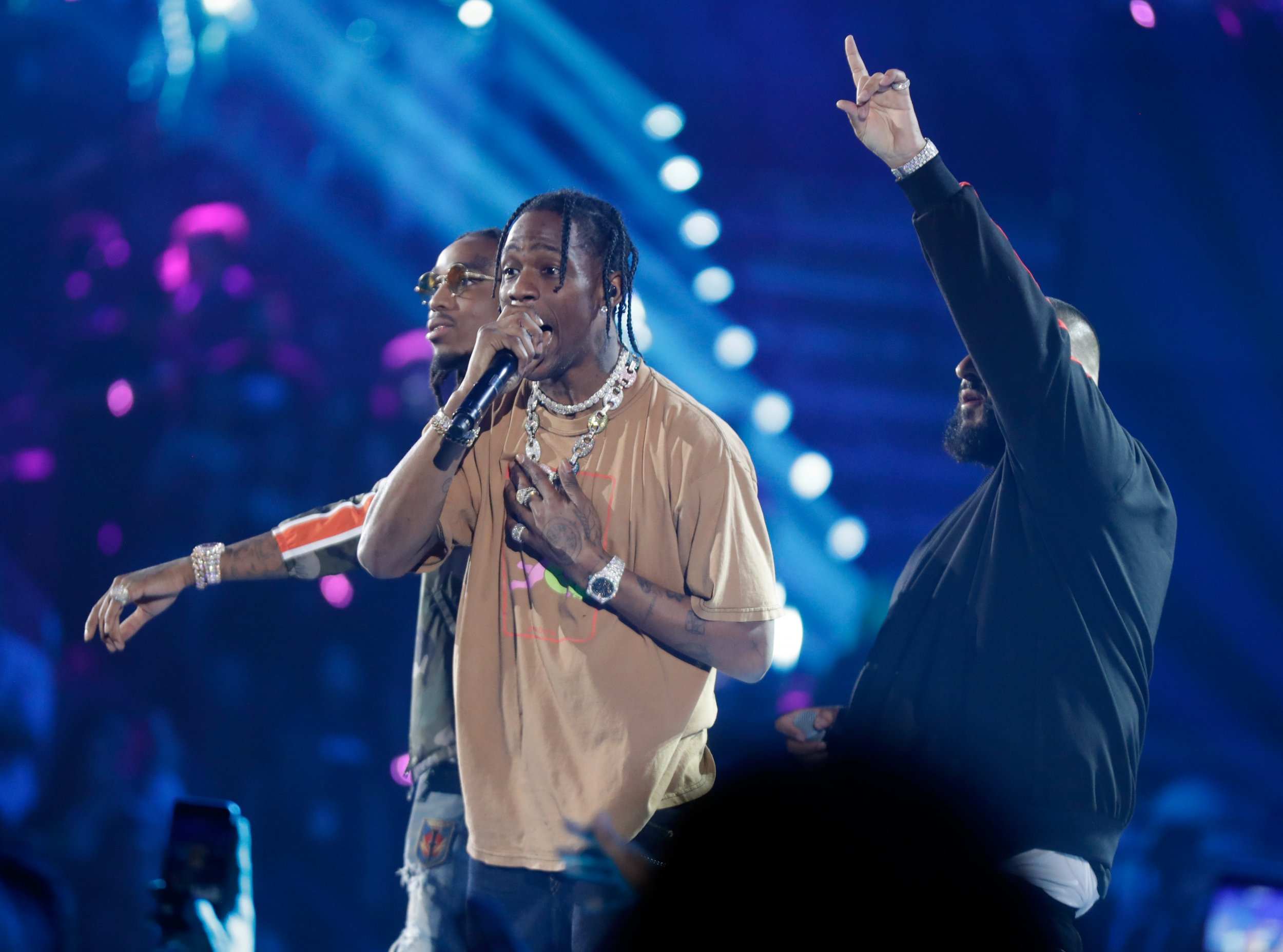 Good news for hip hop fans: Huncho Jack, Jack Huncho, the collaborative project from rappers Travis Scott and Quavo, is apparently being released tonight at midnight.
The wait has not been brief. The album has been in the works for at least a year; the first mention was on an episode of Travis Scott's radio show in December, 2016. (During that episode, Quavo, of the hip hop group Migos, said that his album would be released "right after we get that Quavo and Travis album.")
Several months later, in April of this year, Travis Scott told GQ, "The Quavo album is coming." He declined to specify a release date, merely saying: "I like surprises."
Related: Does the Parental Advisory label still matter?
On Thursday, Scott implied in a tweet that the album would be released at midnight:
Scott also tweeted on Wednesday that the album would be here "sooner than u think."
The album cover appears to be a striking illustration of the two rappers surrounded by cacti and sinister birds. As XXL points out, this drawing is the work of legendary illustrator and cartoonist Ralph Steadman, who famously collaborated with Hunter S. Thompson on many projects.
Scott shared the apparent tracklist on Instagram, as well as a separate image of Steadman working on the illustration.