Travis Scott's offer to pay for the funeral of the youngest person to die after attending his Astroworld Festival has been rejected by the young boy's family.
Ten attendees died and hundred more were left injured after a crowd surge at the NRG Park stadium in Houston, Texas, on November 5 led to a deadly stampede.
Several days after the incident, Ezra Blount, 9, passed away in hospital. The family of the boy—who sustained severe damage to his brain, kidney, and liver—has since begun suing Astroworld headliner Scott, Live Nation and other organizers for at least $1 million.
While Scott shared in a statement on social media that he was "devastated" after the tragedy—and offered to cover the funeral costs of all event attendees who had passed away—his offer has been rejected by Blount's family.
Blount family lawyer, Bob Hilliard, responded in a letter published by Rolling Stone. "Your client's offer is declined. I have no doubt Mr. Scott feels remorse. His journey ahead will be painful. He must face and hopefully see that he bears some of the responsibility for this tragedy."
According to Rolling Stone, Scott's offer was sent to Hillard and his co-counsel, Ben Crump, by the musician's new lawyer, Daniel Petrocelli. The young victim's funeral took place on November 23 in Texas.
Petrocelli wrote: "Travis is devastated by the tragedy that occurred at the Astroworld Festival and grieves for the families whose loved ones died or were injured.
"Travis is committed to doing his part to help the families who have suffered and begin the long process of healing in the Houston community. Toward that end, Travis would like to pay for the funeral expenses for Mr. Blount's son."
Per Rolling Stone, Petrocelli wrote that accepting Scott's offer would "have no effect" on the lawsuit filed that was recently filed by Ezra's dad, Treston Blount.
Hillard stated: "There may be, and I hope there is, redemption and growth for him on the other side of what this painful process will be—and perhaps one day, once time allows some healing for the victims and acceptance of responsibility by Mr. Scott and others, Treston and Mr. Scott might meet, as there is also healing in that."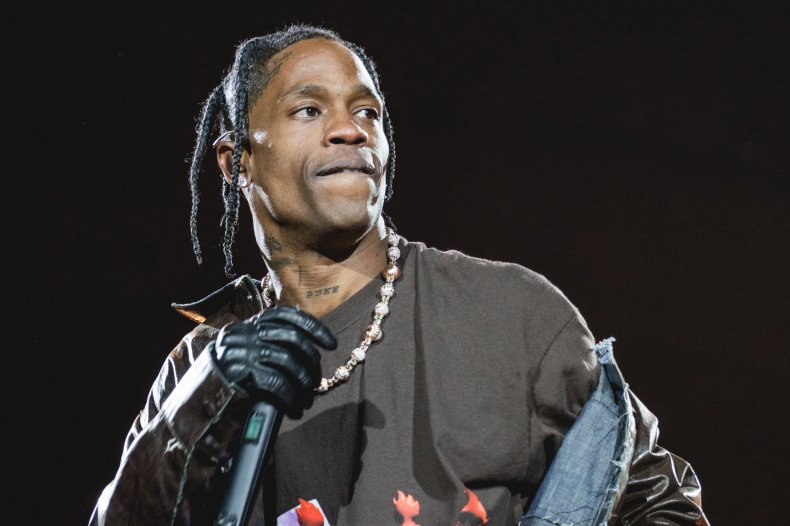 "To lose a child in the manner Treston lost Ezra compounds the pain," Hillard went on. "As a parent, Treston cannot help but agonize over the terrible idea that Ezra's last minutes were filled with terror, suffering, suffocation and worst of all surrounded by strangers, his dad unconscious underneath the uncontrolled crowd."
Treston Blount had set up a GoFundMe page to cover the costs of his son's medical treatment as he battled his injuries in hospital. The campaign has received more than $111,000 in donations.
The grieving father wrote on the page that he had his son on his shoulders as they awaited Drake's performance. But as the crowd surge spread, the elder Blount recounted that he "began to be crushed until I couldn't breathe I passed out."
On regaining consciousness, he found that his son was missing.
Scott, who has been laying low since the tragedy, is facing a plethora of lawsuits, with a Texas attorney recently filing a $2 billion suit on behalf of 282 event attendees.
Following the tragic events at the festival, Scott said that he was "absolutely devastated" in a statement shared on Twitter.
"My prayers go out to the families and all those impacted by what happened at Astroworld Festival," he said. "Houston PD has my total support as they continue to look into the tragic loss of life.
"I am committed to working together with the Houston community to heal and support the families in need. Thank you to Houston PD, Fire Department and NRG Park for their immediate response and support. Love you all."
As well as offering to cover the funeral costs of those who died in the stampede, it was announced that Scott would provide free one-on-one online therapy for all others who were impacted by the events.