Trayvon Martin's Mother Fights NRA's 'Murder Insurance'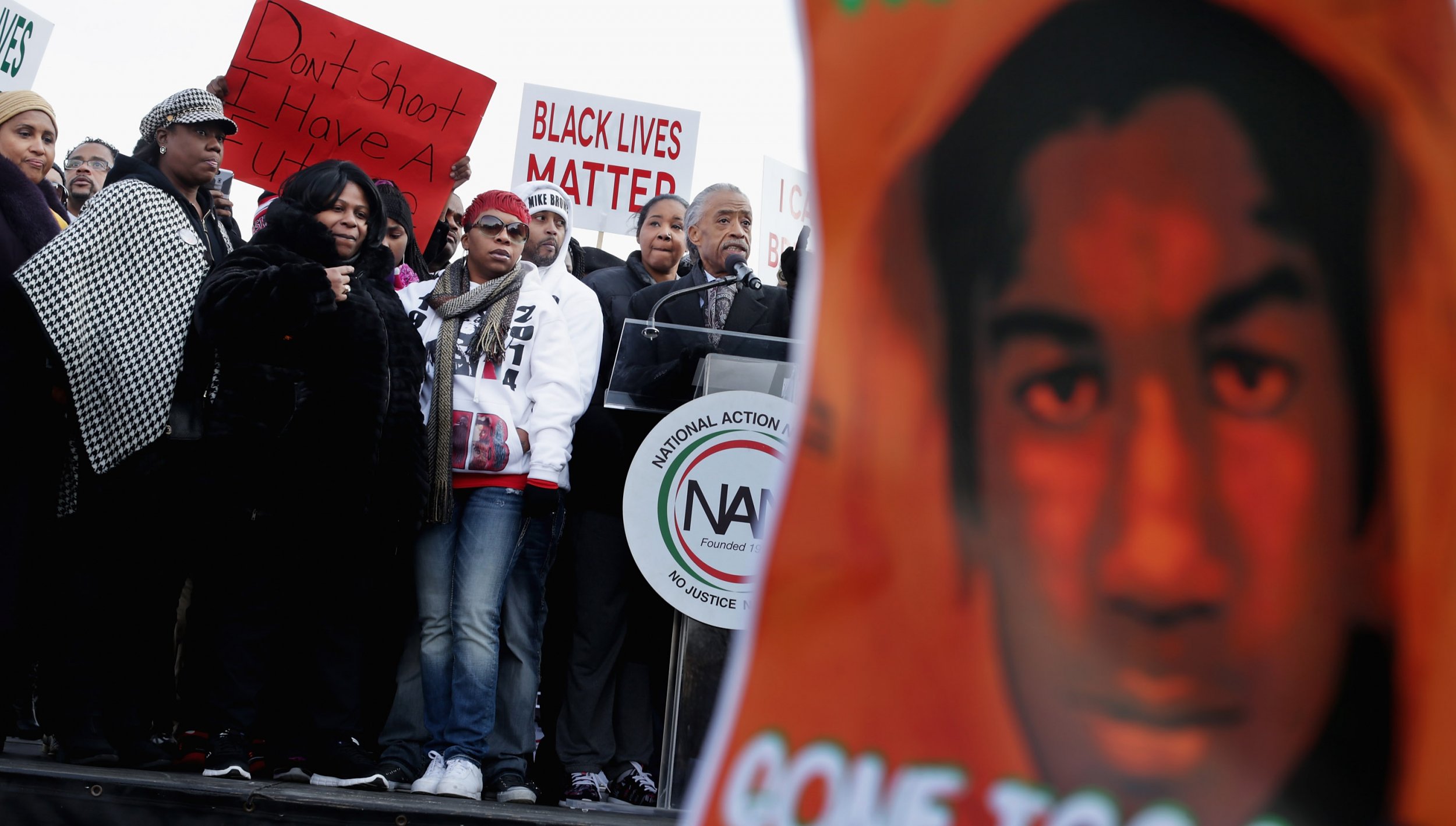 An NRA-backed insurance policy to cover shooters who act in self-defense is being slammed as "murder insurance" for people too quick on the trigger.
The new insurance, which the gun lobby is calling "Carry Guard," covers civil and criminal costs associated with self-defense shootings — and would cover people like George Zimmerman, who shot and killed Trayvon Martin in 2012, drawing attention to state Stand Your Ground laws.
Critics say such policies will make gun owners more comfortable with shooting first, and asking questions later.
"I call it murder insurance," said Igor Volsky, director of the new anti-violence group Guns Down. "It's sold in the context of 'There's a threat around every corner, dear mostly white NRA member,' and that threat is either a black man or a brown man or some other kind of person of color.
"So when you inevitably have to use your gun to defend yourself from this threat around every corner, you have insurance to protect you," Volsky added.
In the same interview with CBS News, Volsky also called on major insurers Chubb and Lockton Affinity to drop out of the program. Guns Down has also launched an ad campaign that features Martin's mother, Sybrina Fulton.
"They spend millions lobbying for laws that allow them to 'shoot first' and 'stand their ground.' But that just makes it easier to get away with murder," Fulton says alongside video footage of white supremacists, including those in Charlottesville, Virginia, and Dylann Roof in Charleston, South Carolina.
The insurance was launched less than a year ago, and the policies range from $13.95 a month to $49.95 a month, according to CBS News.
Neither Chubb nor Lockton Affinity could tell Newsweek how many policies have been sold or claims have been filed. And Chubb said in a statement that the insurance only kicks in if there is an acquittal or if the charges are dropped.
This insurance isn't new, but this is the first time the NRA has offered it. And the gun owners' group is marketing the insurance aggressively. The United States Concealed Carry Association currently provides insurance for civil and criminal defense, according to CBS News.
Lockton did not immediately respond to comment from Newsweek.