Treasury Asks Federal Reserve to Return Unused COVID Emergency Funds Ahead of Programs' End
U.S. Treasury Secretary Steven Mnuchin asked the Federal Reserve to return $455 billion in unused coronavirus relief funds on Thursday.
The funds were approved under the $2.2 trillion CARES Act which was passed in March to provide a measure of financial relief to Americans adversely affected by the coronavirus pandemic. Some businesses were forced to close their doors leaving many Americans out of work.
Under the CARES Act, lending programs like the Paycheck Protection Program (PPP) were created through the Federal Reserve to aid business owners. Some of those programs were expected to expire on December 31, 2020. Mnuchin indicated he would not be keeping those programs functioning in a Thursday letter to Federal Reserve Chair Jerome Powell. Mnuchin said that only $25 billion in "loans and other assets" had received funding.
"It has been our collective responsibility to provide economic support to restore financial conditions as a response to COVID-19," Mnuchin wrote. "While portions of the economy are still severely impacted and in need of additional fiscal support, financial conditions have responded and the use of these facilities has been limited."
"I am requesting that the Federal Reserve return the unused funds to the Treasury," Mnuchin added. Mnuchin said that only $25 billion in "loans and other assets" had received funding. According to the letter, the $455 billion in unused funds would be reallocated to other government programs.
Powell disagreed with Mnuchin's request, saying in a written response that the Federal Reserve "would prefer that the full suite of emergency facilities established during the coronavirus pandemic continue to serve their important role as a backstop for our still-strained and vulnerable economy."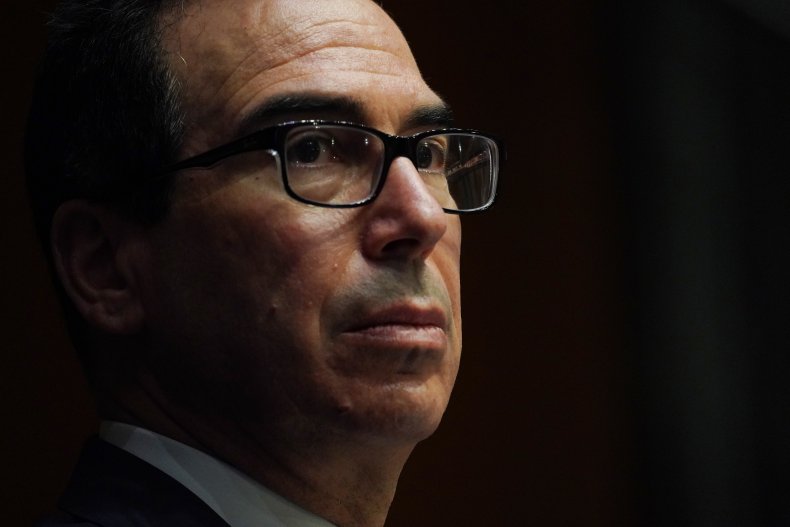 In the letter, Mnuchin asked for a 90-day extension for four programs including the Money Market Liquidity Facility, which lends banking institutions financial backing to make purchases in some mutual funds, and the PPP Liquidity Facility, which gives credit to banks that originate loans to small businesses affected by the coronavirus.
COVID-19 Congressional Oversight Commission member Bharat Ramamurti criticized Mnuchin's decision to end some programs while requesting extensions for others.
"One final comment on today's Treasury announcement: It really gives away the game that Secretary Mnuchin wants to extend the programs designed to protect Wall Street while ending the programs intended to help small businesses and state and local governments," Ramamurti tweeted on Thursday.
Republicans and Democrats have not officially discussed a new coronavirus economic stimulus package since the presidential election in November. On Monday, President-elect Joe Biden encouraged Congress to pass the HEROES Act, a $3 trillion package originally passed by the House of Representatives in May. Republicans have expressed a desire to pass a smaller bill with GOP Senate Majority Leader Mitch McConnell saying he would consider a bill for roughly $500 billion.
Newsweek reached out to the office of Democratic Speaker of the House Nancy Pelosi for comment.