Treasury Limits Paycheck Protection Program to Banks With Less than $1 Billion Until April 30
Only lending institutions with less than $1 billion in assets will able to apply for loans through the Paycheck Protection Program (PPP) until Thursday, U.S. Treasury Secretary Steven Mnuchin and Small Business Administration (SBA) administrator Jovita Carranza said in a joint statement on Wednesday.
Originally part of a $2 trillion stimulus package designed to keep small businesses afloat during the coronavirus pandemic, the PPP found itself overwhelmed with loan applications. Within two weeks, the PPP depleted its $349 billion allocation. Some larger businesses applied for loan money, leaving smaller businesses in the lurch. Funding for the PPP was replenished with $320 billion on Friday after President Donald Trump signed an additional financial relief measure into law.
Wednesday's decision was designed to "ensure special access to the PPP loan program for the smallest lenders and their small business customers," according to the joint statement. "SBA is working to ensure that all eligible small businesses have access to this funding to sustain their businesses and keep their employees on payroll."
Focusing on smaller lenders temporarily locked some of the nation's largest banks, including JPMorgan Chase Bank and Bank of America, out of the loan process. According to its website, JPMorgan Chase holds over $2.6 trillion in assets.
Newsweek reached out to JPMorgan Chase Bank for comment. The SBA was not immediately available was for comment.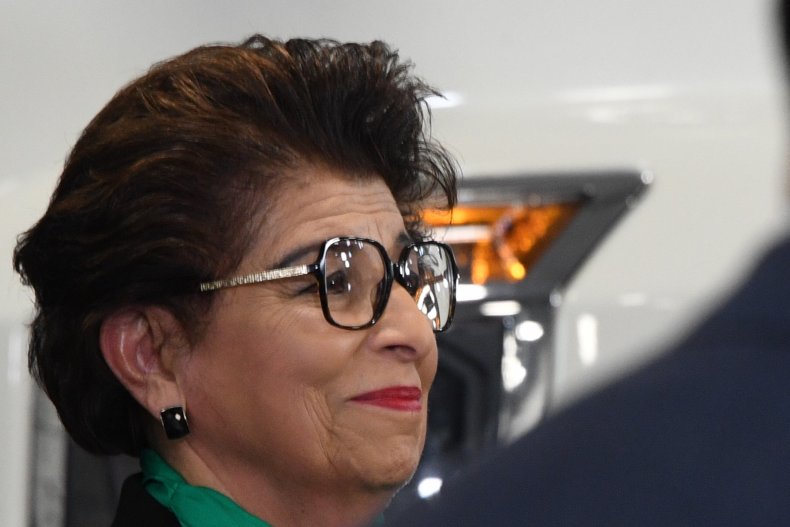 Monday's relaunch of the loan application program was hampered by computer issues which caused the PPP website, known as E-tran, to crash. According to a statement issued Monday by the SBA, the system had processed over 100,000 loans by mid-afternoon, noting "double the number of users accessing the system compared to any day during the initial round of PPP."
In order to weed out loans from businesses that do not require the relief money, the SBA and U.S. Treasury announced on Tuesday that they would be reviewing certain loans.
"To further ensure PPP loans are limited to eligible borrowers, the SBA has decided, in consultation with the Department of the Treasury, that it will review all loans in excess of $2 million, in addition to other loans as appropriate, following the lender's submission of the borrower's loan forgiveness application," read a statement from the U.S. Treasury and the SBA on Tuesday.
Publicly traded companies that received money from the PPP were asked to return the funds. Ruth's Hospitality Group, owner of Ruth's Chris Steakhouse, announced it would be returning $20 million the company obtained under the PPP. There are over 100 U.S. locations of the restaurant.
"We intended to repay this loan in adherence with government guidelines," said Ruth's Hospitality Group in a Thursday statement. "As we learned more about the funding limitations of the program and the unintended impact, we have decided to accelerate that repayment."
"It is our hope that these funds are loaned to another company to protect their employees, just as we intended," the statement continued.
Loans obtained through the PPP are forgivable as long as business owners use the money to keep employees on the payroll and to cover rent, expenses and utilities. Repayment on the loans was deferred for six months.