'Lacks Legitimate Legislative Purpose': Treasury Refuses to Release Trump's Tax Returns, Teeing up Legal Battle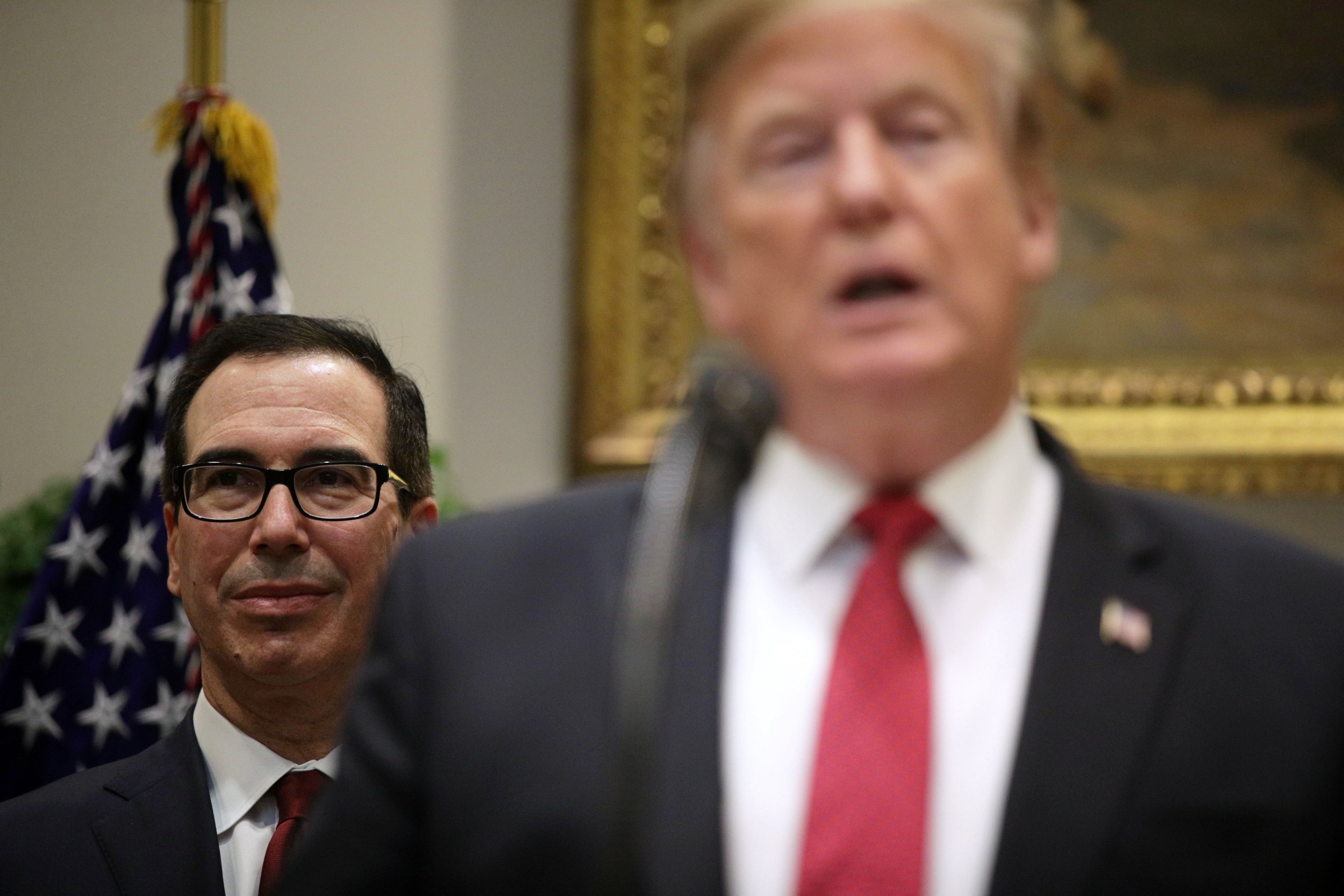 The U.S. Department of Treasury said Monday that it cannot legally release President Donald Trump's personal and business tax returns that have been demanded by Democrats on the House Ways and Means Committee.
The refusal to release six years of Trump's financial records tees up another likely legal fight between House Democrats and the Trump administration, which has stonewalled Democrats' ongoing congressional probes in recent weeks into Trump and his family's finances.
"In reliance on the advice of the Department of Justice, I have determined that the Committee's request lacks a legitimate legislative purpose, and… the Department is therefore not authorized to disclose the requested returns and return information," Treasury Secretary Steven Mnuchin told Ways and Means Chairman Richard Neal in a letter.
Neal, a Democrat, made the original request for Trump's taxes April 3 under an IRS provision that states Treasury "shall" turn over "any return or return information" requested by certain committees, including Ways and Means. But Mnuchin missed two previous deadlines, saying that he was consulting with the Justice Department over the legality of the request and had concerns about whether it was within the "constitutional scope" of Congress.
"Out of respect for the deadlines previously set by the Committee, and consistent with our commitment to a prompt response, I am informing you now that the Department may not lawfully fulfill the Committee's request," Mnuchin said.
The Treasury secretary, who is a Trump political appointee, added that the Justice Department plans to "memorialize its advice in a published legal opinion as soon as practicable."
The top Republican lawmaker on Ways and Means, Representative Kevin Brady, applauded Mnuchin's decision, accusing Democrats of trying to "weaponize the tax code" for political purposes.
"Abusing the tax writing Committee's authority to go after a political enemy sets a dangerous precedent, and the Administration is right not to go along with it," Brady said in a statement.
The refusal will likely lead to some sort of legal action taken by Neal, possibly in the form of a subpoena. However, it is not yet known. In a statement, Neal said he would "consult with counsel and determine the appropriate response."
A Committee spokeswoman did not respond to Newsweek's questions Monday about what — if any — legal action that meant. But chairman and his fellow Democratic Committee members have indicated in the past that they are prepared to go to court.
"All avenues are on the table," Ways and Means member Dan Kildee told Newsweek just prior to Treasury's second missed deadline on April 23. "I wouldn't want to rule in or out any particular path… [Neal] has done a good job of keeping us apprised of his thinking but hasn't signaled his next steps."
Trump has refused to comply with House Democrats various ongoing probes into his business and personal life, ratcheting up the tension between party members and the president in recent weeks. His personal attorneys are currently suing several House committees that have issued subpoenas Trump's banks for financial documents.
This story has been updated to include a statement from Representative Kevin Brady.