Janet Yellen, President Joe Biden's nominee for U.S. Treasury Secretary, softened her comments of Bitcoin and other crypto-currencies, but said additional regulations are needed.
"I think many (crypto-currencies) are used, at least in a transaction sense, mainly for illicit financing," Yellen said last week. "I think we really need to examine ways in which we can curtail their use and make sure that money laundering doesn't occur through those channels."
But Yellen, named by President Barack Obama to head the U.S. Federal Reserve, lightened her stance on crypto currencies during her Senate Finance Committee hearing, noting they also offer some benefits.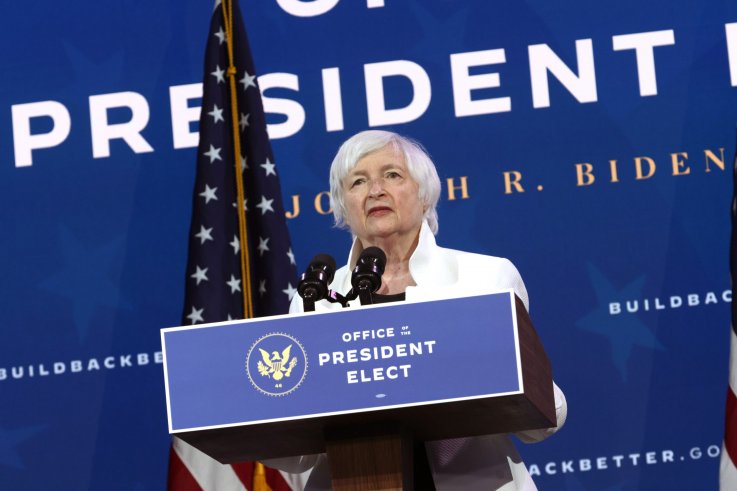 All eight former living U.S. Treasury Secretaries have written a letter urging for the quick confirmation of President-elect Joe Biden's nominee, Janet Yellen. U.S. Secretary of the Treasury nominee Janet Yellen speaks during an event to name President-elect Joe Biden's economic team at the Queen Theater on Dec. 1, 2020 in Wilmington, Delaware.
Alex Wong/Getty Images
"Bitcoin and other digital and crypto-currencies are providing financial transactions around the globe," she told the committee. "Like many technological developments, this offers potential benefits for the U.S. and our allies."
Consistent with her previous comments on cryptocurrency, she warned of its use by those seeking to avoid international laws of finance.
"At the same time, it also presents opportunities for states and non-state actors looking to circumvent the current financial system and undermine American interests," Yellen said. "For example, the Central Bank of China just issued its first digital currency."
Asked about the potential threats crypto-currencies pose to U.S. national security, she urged caution.
"I think it's important we consider the benefits of crypto-currencies and other digital assets," Yellen said. "and the potential they have to improve the efficiency of the financial system."
But she continued to stress the dark side of cryptocurrencies.
"At the same time, we know they can be used to finance terrorism, facilitate money laundering, and support malign activities that threaten U.S. national security interests and the integrity of the U.S. and international financial systems," Yellen said.
She stood by her earlier view that new regulations are needed, but didn't say what those regulations might include.
"If confirmed, I intend to work closely with the Federal Reserve Board and the other federal banking and securities regulators on how to implement an effective regulatory framework for these and other fintech innovations," Yellen said.
Blockchain financial networks provide an unbreakable and unalterable record of each transaction, but can be abused by criminals and terrorists because they don't require users to identify themselves. The law requires users to be identified on conventional financial networks such as inter-bank transfers.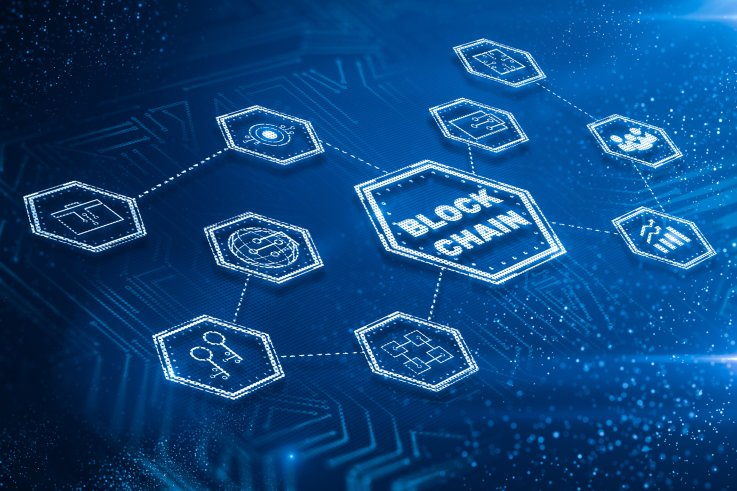 Peshkov/iStock
Rather than seeking to regulate crypto-currency networks that may not be based in the U.S. and may not be controlled by any single individual or organization, regulators may seek to regulate Bitcoin exchanges designed to allow users convert digital money into dollars, pounds or euros.
When a Bitcoin exchange records who initially received a payment, investigators can trace following payments through a blockchain network's ledger.
In December, former President Donald Trump's Financial Crimes Enforcement Network, a division of the Treasury Department investigating money laundering, proposed new rules that would require crypto-currency exchanges to file reports on any transaction valued at more than $10,000.
In addition, the proposed new rules also would require records to be kept for all transactions above $3,000 that users send to private "unhosted wallets," including the identity of the individual who made the payment.
The proposed new rules weren't adopted before Trump left office earlier this month. It's unclear what Yellen will do, but her remarks suggest that new regulations will be enacted by the Biden administration.
In early trading Monday, Bitcoin fetched $34,499.93, up nearly 7% in the last 24 hours, CoinDesk reported.
Ethereum, the world's second most popular crypto-currency, posted about the same percentage gain to $1,418.46.