Treasury Secretary Steve Mnuchin Calls For Private Schools With Large Endowments to Return Small Business Loans
On Friday morning, Secretary of the Treasury Steven Mnuchin urged private schools that tapped into the federal relief fund for small businesses to return those loans.
While some of these schools have chosen to return the money they received from the Paycheck Protection Program (PPP) and others have pulled out of the application process, some private preparatory schools have decided to keep them.
While The Latin School of Chicago announced it would return the money received, other schools including Sidwell Friends in Washington D.C., the alma mater of Chelsea Clinton, Sasha Obama and Malia Obama, as well as St. Andrew's Episcopal School in Potomac, Maryland, where President Donald Trump's youngest son Baron is a student, will be keeping the money.
In a letter to the school community, the Board of Trustees at Sidwell Friends said they would accept the $5.2 million loan "to protect people - teachers and staff members - who provide the foundation for our community."
"It has come to our attention that some private schools with significant endowments have taken #PPP loans," Mnuchin wrote on Twitter, "They should return them."
Sidwell Friends has an endowment of $53.4 million.
"We recognize that our decision to accept this loan may draw criticism from some quarters of the community," Sidwell Friends said, "but are fully united in our decision."
St. Andrew's in Potomac, which reported a roughly $9 million endowment in a 2017 tax filing, told The New York Times that the money would be used "to ensure retention of our full faculty and staff, including hourly employees and coaches, during this very challenging and uncertain time."
The now $660 billion tax-payer funded program designed to help small businesses during the novel coronavirus pandemic has been subject to public criticism over which businesses are worthy of federal aid. The assistance effort created to help businesses with fewer than 500 workers resumed Monday after lawmakers introduced another $310 billion into the program after the initial $349 billion ran out.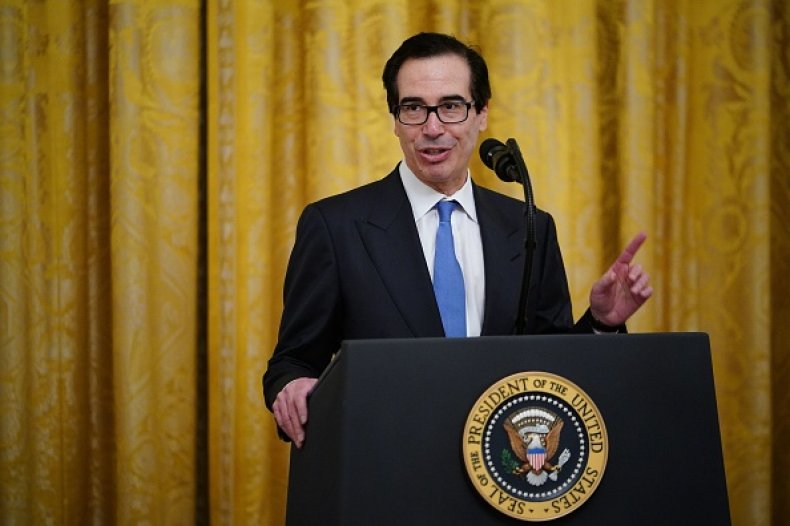 Private schools are the latest sector to come under scrutiny over accepting federal relief funds.
Several big companies, including the Los Angeles Lakers and Shake Shack, have returned federal aid after public outcry over qualifying for small business loans via a loophole that allows businesses with fewer than 500 employees in a location to receive the funds.
On Tuesday, Mnuchin threatened that the Small Business Administration (SBA) would hold big companies "criminally liable" if they failed to meet the program's requirements. "Any loan over $2 million will have a full review for forgiveness before they are repaid," he said at the White House briefing.
In the education sector, some private universities including Harvard University, Princeton, and Yale have announced that they will return federal funds approved by Congress in the CARES act. That money was not part of the PPP program, but a separate fund called the Higher Education Emergency Relief Fund. That fund allocated $14 billion of the $2 trillion stimulus package to institutions of higher education.