Tree Farmers Upset About Commercial That Calls Artificial Christmas Trees More Eco-Friendly
A holiday commercial from retailer Canadian Tire has tree farmers upset because it positioned artificial Christmas trees as an eco-friendly alternative to cutting one down.
Canadian Tire, which has 1,686 locations in the country, released its Christmas commercial a few weeks ago. In the clip, a father and daughter walk through a snowy forest, saw in hand, to cut down a tree for the holiday.
After the young girl shows her dad that the trees are home to a wide variety of animal life, he reconsiders and they head inside to decorate an artificial tree for their holiday.
Although the advertisement might seem anodyne, tree farmers are protesting the implication that their livelihood is damaging to the environment.
Jimmy Downey of Downey Tree Farm & Nursery spoke to CBC News about the clip. He pointed out that the majority of artificial trees are made in China of nonbiodegradable plastics, and even though they can be used for multiple years they still represent a larger carbon footprint in manufacturing, shipping and disposal.
"Natural trees live in the environment for 15 years, producing oxygen for us, and they are recycled. Ultimately, they are better for the environment."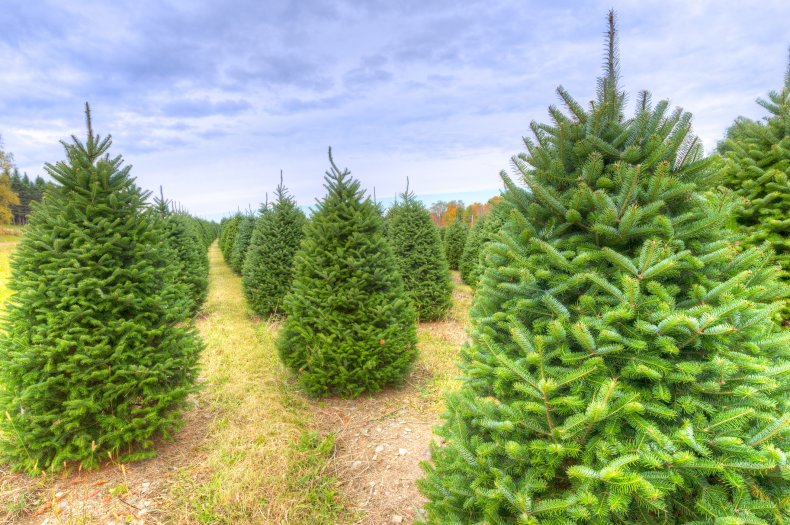 Downey, who is also president of the province's Association Producteurs Arbres Noel Quebec, the collective association of Christmas tree farmers, says that these are usually family businesses that have been in operation for generations.
The group says that 15 million Christmas trees are growing in Quebec year-round, with the industry providing seasonal labor for local woodcutters.
Shirley Brennan, executive director of the Canadian Christmas Tree Growers Association, told CBC that the crop is a $100 million industry in the country that monetizes a crop that can be grown in conditions unfit for food production or other agriculture.
Canadian Tire's only response to the controversy over the ad is a statement saying, "Our Christmas commercial tells the heartwarming story of a little girl and her father sharing a Christmas moment." The company also said it sells natural Christmas trees in over 200 locations as well as renting space to growers outside many other stores.
The debate over whether an artificial tree or a real one is better for the environment has been contested for some time.
In 2018, the American Christmas Tree Association—an industry trade group that disseminates consumer information about plastic trees—released a study that claimed that artificial trees are more eco-friendly if purchasers use them for more than five years.
Some analysts disagreed with that opinion, noting that the carbon footprint for natural tree production was significantly lower as 85 percent of artificial trees are produced in China and shipped overseas.
Despite that, the majority of U.S. citizens use artificial trees, with an ACTA survey stating that 82 percent of Christmas trees on display in 2018 were fake.