Trends, Opportunities, and Threats in the Manufacturing Operations Management Software Market
Most companies in the MOM software sector cover both discrete and process manufacturing, but the emphasis within that mix varies.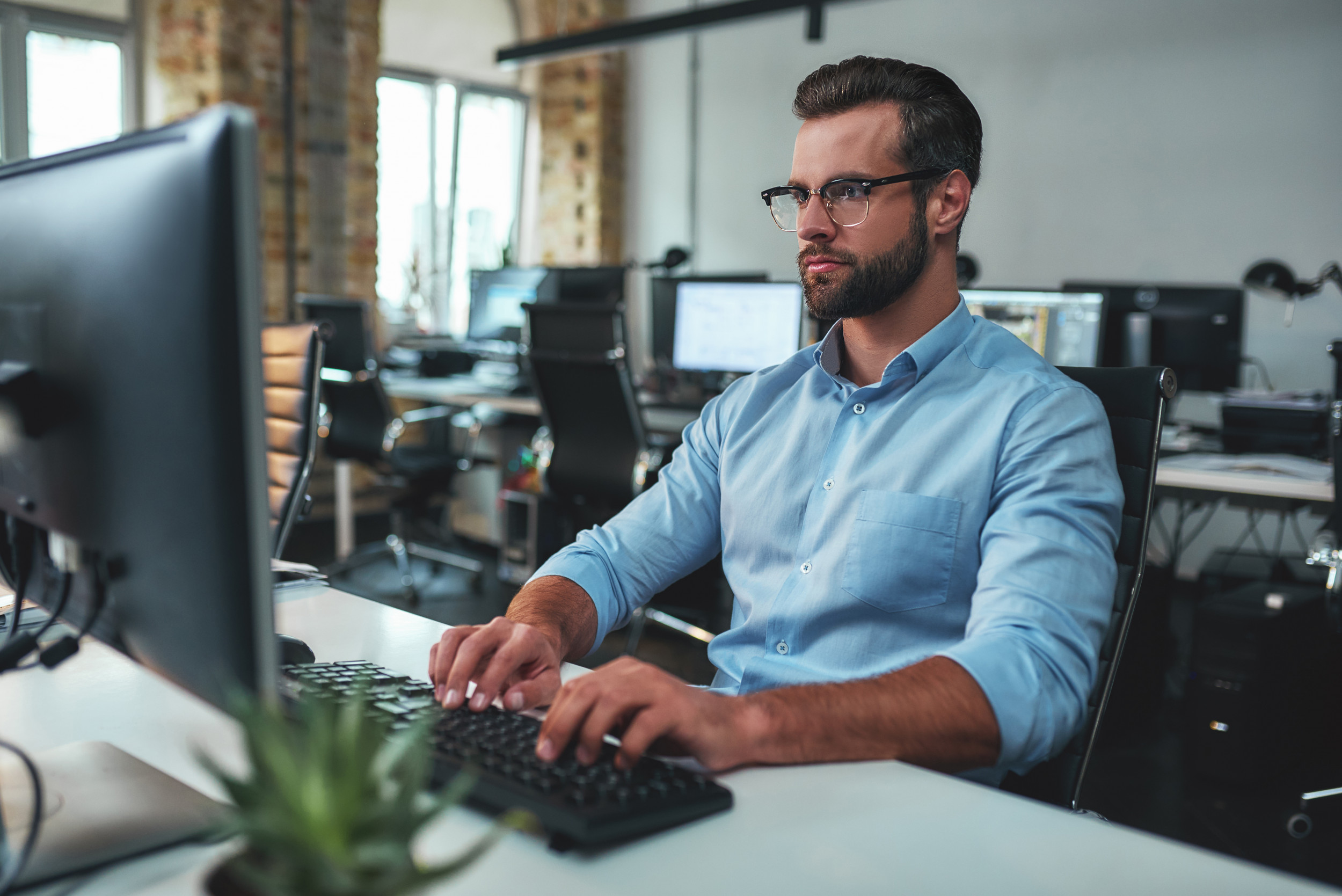 For decades, MOM (manufacturing operations management) systems have enabled industrial manufacturing companies to control production and optimize efficiency — from short-term scheduling of operations to long-term planning for strategic objectives.
Manufacturers in a wide range of industries are leveraging industrial internet of things (IIoT) technology alongside MOM software to support smart manufacturing, using cloud/SaaS platforms, smart devices and the connectivity and analytical tools provided by IIoT.
The MOM software market covers a wide range of capabilities and business processes in the discrete and process manufacturing spaces and is integral to digital transformation. Because these sub-markets differ in size and scope, different providers specialize in different areas, such as:
Manufacturing execution system (MES)​.
Human-machine interface/supervisory control and data acquisition (HMI/SCADA)​.
Process execution system (PES)​.
Quality and test planning and management (QMS)​.
Operational analytics (OA)​.
Process design and simulation (DES/SIM)​.
Leading MOM Software Providers
Most companies in the MOM software sector cover both discrete and process manufacturing, but the emphasis within that mix varies; for example, Honeywell, ABB and Schneider are stronger on the process side, while Siemens, SAP, Oracle and Rockwell are stronger on discrete.
MOM software providers include companies such as Siemens, which offers engineering applications such as PLM but also has strong MOM offerings — comprising, from what I've seen in the industry, about 10% to 15% of its total digital industries (DI) software business. For enterprise providers such as SAP and Oracle, MOM is more like 30% to 40% of their manufacturing and supply chain revenues.
Market Size and Growth
The MOM market slowed down slightly in 2020 but resumed growth in 2021 to nearly $7 billion. Cambashi's MOM Observatory current forecast shows a steady increase to around $8.4 billion in 2025. This rate should increase as supply chain issues and manufacturing disruption are resolved, and the use of connected applications takes off.
The process sector is much larger than discrete. Design and simulation is smaller and also overlaps with IIoT and connected applications — critical to the digital thread that runs from process design, through simulation and to the actual manufacturing machinery.
Geographically, APAC is slightly larger than AMER or EMEA, primarily due to the processing of base metals in that region, but all three regions have robust market size and growth.
Industrial IoT technology includes system and application tools that are used to build connected applications in market areas ranging from connected products to connected production and connected cities.
The IIoT/connected production market area includes a percentage of MOM revenues that rely on connectivity to monitor, control and analyze process and discrete manufacturing plants. Design/simulation and OA (operational analytics) applications found in MOM systems are also included in our model of the IIoT/connected applications market. The close alignment between these two technologies explains why the growth profiles of "OT" (operational technology) providers in the IIoT/connected applications model are so similar to those of the MOM providers; both were badly impacted by the manufacturing slowdown in 2020. However, we expect a significant rebound for connected applications providers in 2022, as manufacturers realize the importance of boosting the resilience of their manufacturing operations using digital technologies and connected applications.
IT/Enterprise providers held up much better in 2020; while they still experienced a reduction in growth, they were more resistant to the impacts of the pandemic than the OT or pure IoT providers. This resilience stems from their broader range of offerings that span multiple industries and market areas. IT/enterprise players also offer solutions for a wider range of use cases and are generally in a better position to take advantage of the move to the cloud.
Pure IoT technology providers are often much smaller than their IT or OT counterparts but are growing quickly. And because their solutions are typically niche — designed around a use case rather than an industry — their exposure to any one industry is reduced. They were able to ride out the pandemic more comfortably than the production-focused OT/MOM providers, though not as well as the larger IT/enterprise providers who were better positioned to leverage their size to manage customers and spread risk across multiple industries and technologies.
Worldwide TAM for MOM Software in 2021 is approximately $6.8 billion, moving to around $8.4 billion by 2025. Seven key providers have about 30% of the market, and about 60% of the total market is owned by major, established industrial automation companies, many of which are moving into the software space for strategic and financial reasons, in line with the digital transformation trend.
There is overlap between parts of the MOM market and the IIoT/connected application space, and connected applications are key to digital transformation initiatives.
Mergers and Acquisitions (M&A)
Operational technology (OT) companies — large, well-established and funded companies that grew by developing industrial automation hardware — are acquiring more profitable, faster-growing software companies in the MOM space or adjacent markets. Examples in 2021 include Rockwell acquiring Plex, expanding its coverage in the cloud offering, and Emerson "partly acquiring" Aspentech, part of Emerson's overall strategy to enter new software areas.
Honeywell is exploring new ways to deploy its solutions in new markets; its acquisition of life science software company Sparta will allow customers to gain critical insights from manufacturing data to improve their manufacturing processes, maintain quality and improve patient safety and supply chain continuity.
Getting More Out of MOM With IIoT/Connected Applications
First, when striving to get more out of MOM, it's important to decide if your goal is to improve efficiency, reduce downtime or improve product quality. This makes a difference when selecting a product or provider. The aim (use case) of any connected applications should also be identified.
Once you develop a shortlist of suitable providers, you should ask the following questions
Can they provide support right through the transformation process?
Can they support both new and legacy systems?
Can they scale as your company grows?
With this, you should be well on your way to taking better advantage of MOM.