Trespasser Who Requested to 'Speak With Agent Penis' at CIA Headquarters Also Showed Up at Obama's D.C.-Area Home
A woman who requested to "speak with Agent Penis" at the CIA headquarters when she allegedly trespassed three days in a row also reportedly showed up at the D.C.-area home of former President Barack Obama.
Jennifer G. Hernandez, 58, was charged with trespassing at an agency installation without authorization for the repeated CIA visits in May. During a status hearing, it was revealed she had also appeared at Obama's home despite being ordered by the court to stay away from all government-related facilities, according to U.S. District Court Judge John Anderson.
When asked if she had anything to say, Hernandez stated she had been through a lot of turmoil and that a family member had been trying to kill her since she was 36 years old, reports WTOP.
Prosecutors, probation officials and Hernandez's federal public defender, Whitney Minter, are trying to resolve the case without a trial. A plea of not guilty by reason of insanity is being considered.
"We're trying to help you, not punish you," Anderson told Hernandez in court.
In not seeking to revoke her release before trial, the judge said that "the restraint the government is showing is unusual and appreciated," but he also told Hernandez to meet people halfway in obeying the court's orders.
The overall goal appears to be preventing a criminal prosecution in favor of getting Hernandez mental health evaluations and treatment.
Anderson said prosecutors and the defense want to get Hernandez to a safer place and get her the help she needs.
"I won't go back there," Hernandez told the judge. "Tell me what to do, and I will abide by the law."
Hernandez, who lives in North Carolina, allegedly traveled to the CIA's headquarters four times since April 22, according to the criminal complaint filed by the CIA's Security Protective Service.
During her first visit, she walked to the visitor center and explained to an officer that she had applied for employment at the CIA, and that her recruiter directed her to come to the Agency.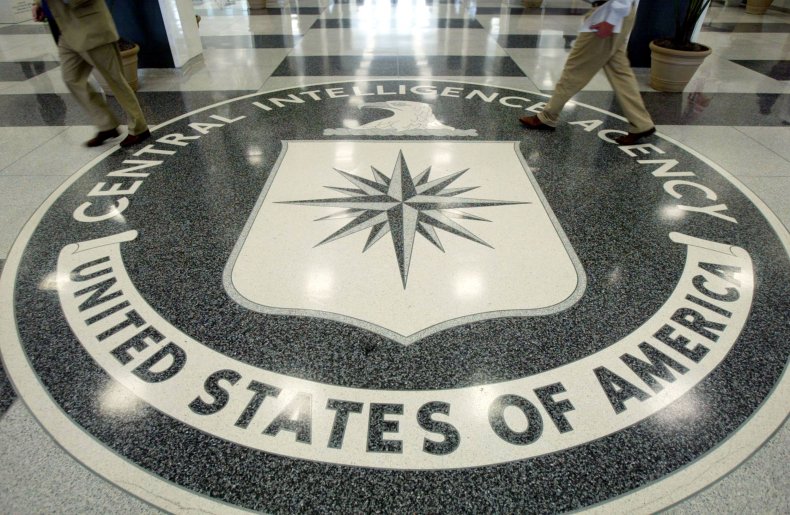 On May 1, she arrived by Lyft and by video phone told the officer she was there to meet with her recruiter. She received a written warning for trespassing on an agency installation and was warned that if she returned, she would be cited for trespassing.
Arriving on May 2, Hernandez said she wanted to "speak to her recruiter," and knew to come to headquarters because "her phone was off." Realizing she had been issued a written warning the day before, the officer cited Hernandez for trespassing.
Hernandez arrived by Uber on May 3 at the visitor center and requested "to speak to Agent Penis." She was ordered to leave the premises and asked how she would depart. She responded that she would go by bus.
Officers remained with Hernandez at the bus stop and when it arrived, she said, "Do you really think I'm going to leave?" She was arrested after a warning and refusal to leave the premises.
Trespasser Who Requested to 'Speak With Agent Penis' at CIA Headquarters Also Showed Up at Obama's D.C.-Area Home | News