Trevor Noah Says Catholic Church Like A 'Molesting Club With An Opening Prayer' on 'Daily Show'
Trevor Noah, host of The Daily Show​, was unwavering in his condemnation of the Catholic Church during his show on Wednesday evening.
The host was responding to the news that in Pennsylvania the church covered for 300 priests accused of sexually abusing children over the past 70 years. A grand jury report found there were more than 1,000 victims and likely many thousands more who never came forward or whose records were lost over that seven-decade period.
Noah made brief but searing comments. He said, via a clip posted to Mediaite:
"Now, there is some other big news today that we have to talk about. A Pennsylvania grand jury has reported that the Catholic Church protected more than 300 priests who were accused of abusing children over seven decades. Yeah. And that's just in Pennsylvania, alright? Just in Pennsylvania. We're not even counting the rest of America, and Europe, and Africa. And I'm sorry guys, at some point I feel like we need to stop calling it a church and start calling it what it is: a molesting club with an opening prayer. Because that's what it feels like. This is becoming so widespread at this point confession is just going to be a two-way conversation between priests. Like, 'Forgive me, father, for I have sinned. [changes voice] Forgive me, father, for I have sinned.' This s**t never ends."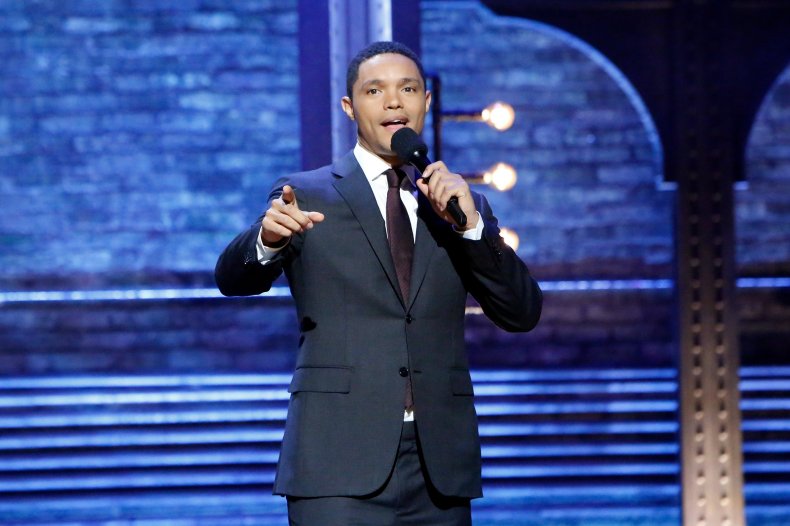 The fallout from the Pennsylvania grand jury report is ongoing. The report came out not long after the former archbishop of Washington—Cardinal Theodore E. McCarrick—resigned amid multiple allegations of abuse. But D.C.'s current archbishop, Cardinal Donald Wuerl, was named in the grand jury report as having helped cover-up abuses during a long tenure as Pittsburgh's bishop.
Wuerl told WTTG-TV he would not resign after being named in the report 15 times.
"My efforts from the time that I reached Pittsburgh onto today, I've tried to do my very best to deal with this whole question of allegations against a priest. Now, remember, we're dealing with a long spectrum of time so how we dealt with things in the late 80s and early 90s is different than the way we would today," Wuerl told the station. "How do you deal with an allegation, and remember now when an allegation comes forward that allegation often times ends up being one word against another."
The grand jury report, however, suggested someone needed to take responsibility​ for the horrifying abuse it detailed.
"What we can say, though, is that despite some institutional reform, individual leaders of the church have largely escaped public accountability," it read. "Priests were raping little boys and girls, and the men of God who were responsible for them not only did nothing; they hid it all. For decades."