Trevor Noah Jokes Melania Tried to Sneak Out With John Bolton: 'So Sad to Be Fired, I Am Also Going'
The Daily Show host Trevor Noah mocked the sudden departure of national security adviser John Bolton from the White House on Tuesday's show.
With Bolton being President Donald Trump's third national security adviser in three years, Noah poked fun at the high turnover of White House staff.
"It's amazing that America's unemployment numbers are so low considering Trump fired half the country," the Comedy Central host quipped.
Bolton was considered a hawk on foreign policy and helped engineer the invasion of Iraq in 2003 while serving under George W. Bush.
Noah went on: "Bolton was just too hawkish for Trump. His solution to every situation was bombs.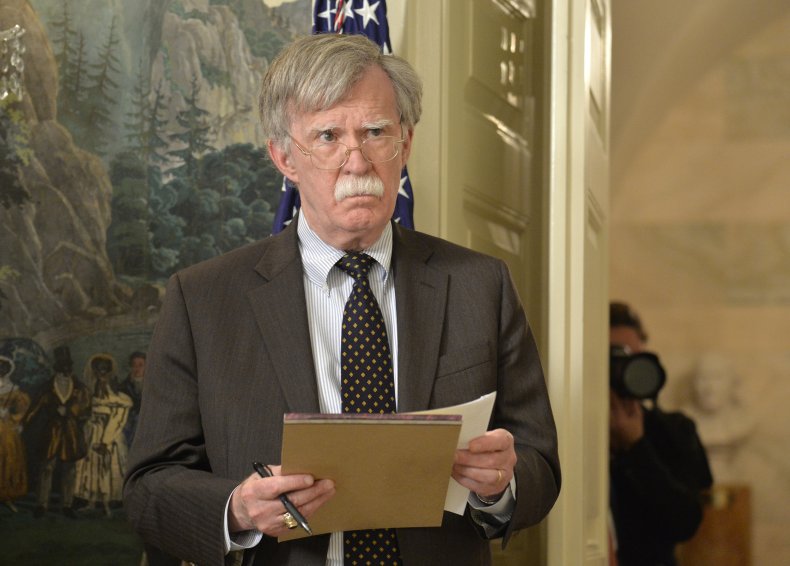 "What do you think about North Korea? Bombs! What do you with Iran? Bombs! What do you get Mike Pence for Secret Santa? Bombs! Yo, yo! You need to leave, man!"
Noah also made fun of the dispute between Bolton and Trump over the terms of his exit.
Trump tweeted that he had fired Bolton, saying that he "disagreed strongly" with him. But Bolton countered by tweeting that he had offered to resign on Monday and Trump had told him, "Let's talk about it tomorrow."
Noah then introduced a clip in which Fox & Friends host Brian Kilmeade said he had received a text live on air from Bolton, who insisted he had quit of his own accord.
Noah said: "Now, in a normal White House, a transition like this would be presented very smoothly, but because Donald Trump is a messy b***h who lives for drama, things are going down a little differently.
"Trump says he fired Bolton, but Bolton said: 'No, I quit and you're trying to take credit for me quitting!'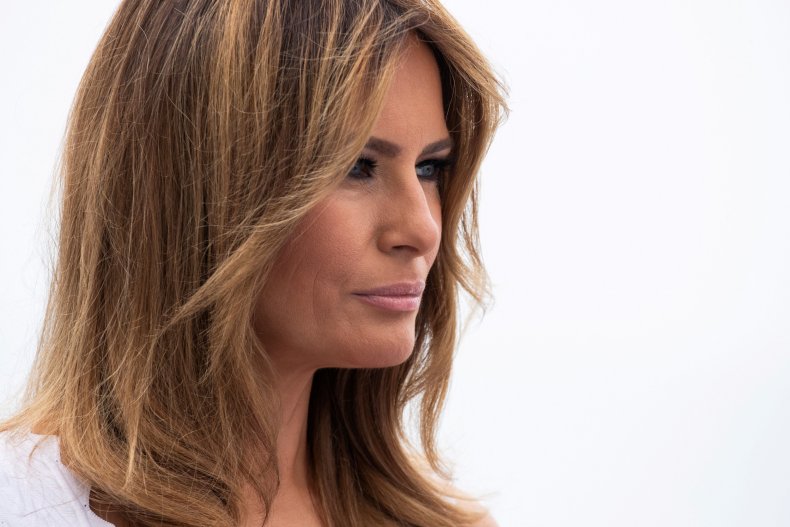 "This actually makes me wish hurricanes could talk so Hurricane Dorian could have clapped back at Trump last week: 'Dorian is totally going to hit Alabama!' ... 'B***h, I was going nowhere near Alabama, but keep talking, I'll come over there and blow that weave right off your head!'"
Noah concluded the segment by mocking the president's wife.
"With Bolton gone, the question will be, who will be the next to leave? Nobody knows," said Noah.
"But it was super-weird today that when Trump fired Bolton, Melania tried to sneak out with him. She was, like, 'Oh, no, so sad to be fired, I am also going,'" with the audience laughing at a mocked-up image of the first lady with a Bolton-style moustache superimposed on her as a disguise.
Trump said he would appoint his fourth national security adviser next week, with early speculation on candidates such as the ambassador to Germany Richard Grenell, Iran envoy Brian Hook, and Robert Blair, an aide to Trump's acting chief of staff Mick Mulvaney, according to The Guardian.