Trevor Noah Mocks Trump's Chief of Staff Search: "We All Know By Now What Happens If You Work for Trump"
President Donald Trump's ongoing search for a new chief of staff has not been an easy one, and The Daily Show host Trevor Noah didn't let the chaotic process go without a joke on the series Monday.
Noah began by outlining some of his assumptions about what roles in the White House are like. "We all know by now what happens if you work for Trump," he said. "At some point, you're gonna lose your credibility. And then you spend every day being insulted by a 72-year-old five-year-old. Who would want that?"
John Kelly, Trump's current Chief of Staff, will be leaving the position by the end of the year. Washington observers had widely assumed Vice President Mike Pence's Chief of Staff, Nick Ayers, would step up to the role. Instead, Ayers quit his job and announced he'd be moving his family to Georgia.
"That's how bad this job is. President Trump offered it to some guy, and he responds by quitting the job he already has and fleeing to another state. 'Yeah, no. I'm going to somewhere else," he joked.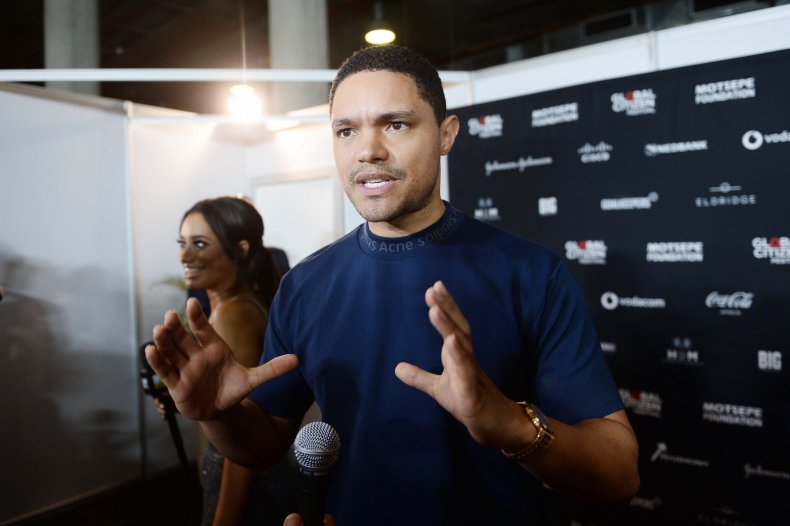 The Daily Show then broadcast clips from various news channels, showcasing a group of politicians who asked not to be considered for the role. "So many Americans don't want this job, Trump might have to let a Mexican do it," Noah commented. "He's gonna pull up to Home Depot in a truck, like, 'I need uno el Chief of Staffo.'" The host also joked a Hispanic worker would tell Trump he'd rather be deported.
Noah also commented on Kelly's tenure in the White House, acknowledging the impressive credentials the former general had accumulated before joining the administration.
"I think it's fair to say being Trump's Chief of Staff did not work out well for John Kelly. Because remember, he came into the job known as a respected four-star general, and now he's leaving the job known as the guy who fired Omarosa. That's a downgrade. That's actually the saddest thing about John Kelly."
The comedian also outlined Kelly's notable accomplishments during his time at the White House, pointing out a common theme between them.
"It seems like his whole job was just telling other staffers that Trump was firing them," he said. "Cause he had to fire Omarosa. He fired Scaramucci. He fired Steve Bannon. He fired Rex Tillerson. He fired Jeff Sessions. I wouldn't be surprised if Trump made him fire himself."