Trevor Noah Recovering From Emergency Appendectomy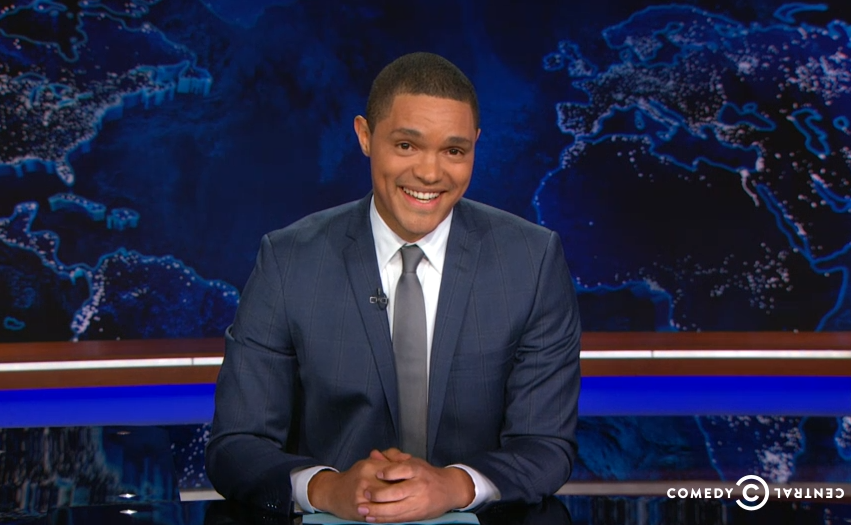 The Daily Show's new host won't be hosting the program today. Trevor Noah had an emergency appendectomy early Wednesday morning, Comedy Central said in a statement.
An appendectomy is "the surgical removal of the appendix" and is "performed to treat appendicitis, an inflammation of the appendix caused by infection," according to Johns Hopkins Medicine. The procedure is usually performed as soon as possible to avoid the chances of the appendix bursting and causing a severe infection.
"We're happy to report the procedure went well, and he is currently recuperating from the surgery," the statement read. "As a result, The Daily Show will air an encore tonight. We expect he and the show will be back with an original episode tomorrow."
The Daily Show's Twitter account sent out the statement with the comment "We wish @TrevorNoah a speedy recovery from his time in an American hospital."
After having Fareed Zakaria and Gloria Steinem on the show on Monday and Tuesday, respectively, Noah was scheduled to have director David Holbrooke as a guest on Wednesday. If he resumes his duties for an original episode Thursday, as Comedy Central has said, his guest will be Regina King.
Noah is still new to the role of Daily Show host, having made his debut on September 28 after longtime host Jon Stewart stepped down in August. Fans who don't want to spend one day sans Noah and The Daily Show can tune in for the repeat episode and watch back episodes online.