Trevor Noah Thinks Marjorie Taylor Greene Is 'Secretly a Democrat'
Trevor Noah has accused Marjorie Taylor Greene of being a "secret Democrat" in a scathing rant against the Republican figurehead.
The host of The Daily Show went as far as to say that the congresswoman is undercover as a Republican to make the GOP appear "unhinged" amid controversy surrounding the Republican Georgia House Representative and her possible expulsion.
"But you know what? I have a conspiracy theory of my own," Noah said, referencing Greene's penchant for QAnon conspiracy theories. "I think Marjorie Taylor Greene is secretly a Democrat."
He explained: "Yeah, no, think about it—she's making Republicans look unhinged.
"She's from Georgia, which we all know is a blue state, and she's a member of Congress, which she herself believes is a satanic, demonic cult. Now, if I'm correct, and Marjorie Taylor Greene is a Democrat, well that's great news for everyone, because that would be the only way that Republicans would actually want to hold her accountable for anything she's done."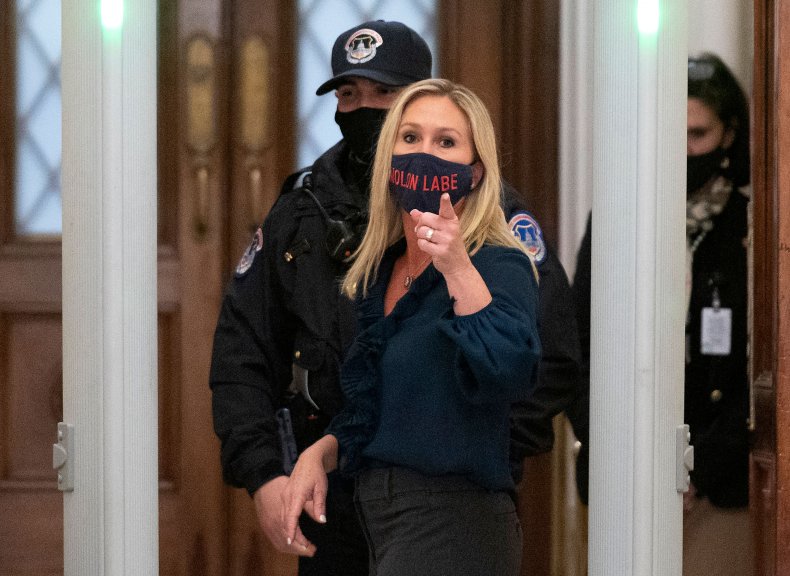 Noah's mockery comes as Senate Minority Leader Mitch McConnell has criticized Greene for her belief in extremist conspiracy theories.
McConnell (R-KY) attacked "loony lies and conspiracy theories" on Monday, branding them a "cancer for the Republican Party."
The Republican figurehead added: "Somebody who's suggested that perhaps no airplane hit the Pentagon on 9/11, that horrifying school shootings were pre-staged and that the Clintons crashed JFK Jr.'s airplane is not living in reality.
"This has nothing to do with the challenges facing American families or the robust debates on substance that can strengthen our party."
Green has since hit back in a tweet following McConnell's remarks.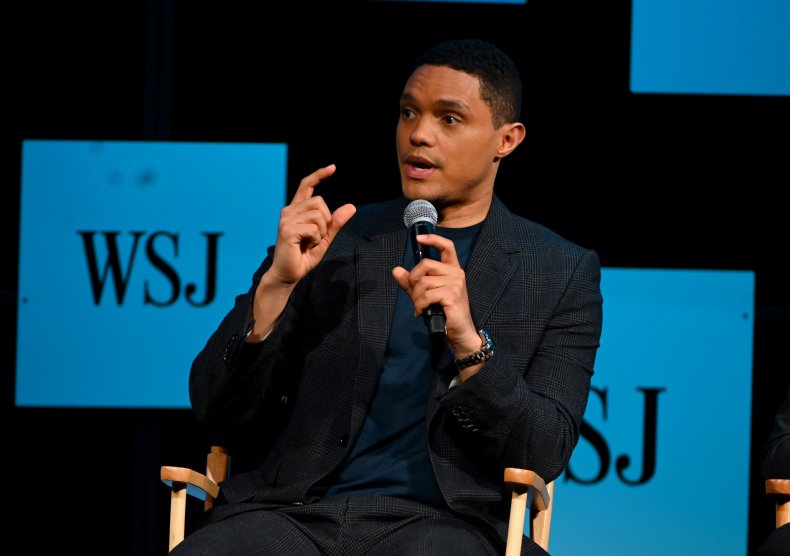 "The real cancer for the Republican Party is weak Republicans who only know how to lose gracefully," Greene said. "This is why we are losing our country."
In a previous statement to Newsweek, Greene said: "Democrats and their spokesmen in the Fake News Media will stop at nothing to defeat conservative Republicans. They are coming after me because I'm a threat to their goal of Socialism. They are coming after me because they know I represent the people, not the politicians. They are coming after me because, like President Trump, I will always defend America First values.
"They want to take me out because I represent the people. And they absolutely hate it."
Jimmy Kimmel also took aim at Greene on Friday when he blasted her for harassing school shooting survivor David Hogg.
"Marjorie also called some of the terrible school shootings 'false flag operations,' meaning the perpetrators weren't who we think they were," Kimmel said of Greene. "And here she is stalking and harassing a child not long after he watched his friends get slaughtered in school."