Trevor Noah on 'Vanity Fair' Spread: 'I Would Argue Women Are More Powerful Than Men in Comedy'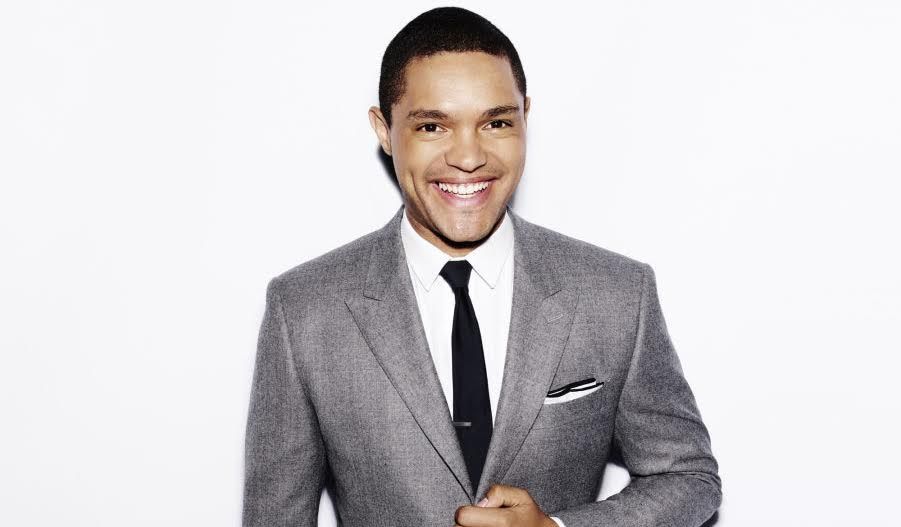 Incoming Daily Show host Trevor Noah says women are reigning high in comedy, despite having representation issues on the late-night circuit.
"I don't agree with the notion that there are no women in comedy," Noah said in an interview Monday with Newsweek, after being asked about a Vanity Fair spread in which he and other male TV show hosts appear. "I would even argue that women are more powerful than men in comedy right now. If you look at the top comedy actors, Melissa McCarthy by far is killing most of the numbers of other actors. You look at Amy Schumer right now—I would argue that there is no more preeminent voice in comedy. Tina Fey, Amy Poehler, their movies coming out..."
Earlier in the day, a Vanity Fair image spotlighting the "titans of late-night television" drew mockery online for its striking lack of gender diversity.
The photo shows a gathering of late-night hosts—all of them men—clutching whiskeys and decked out in Mad Men-style garb. A sampling of the reaction:
"Yes, that Vanity Fair [spread] is all men, which is what it is," Noah said. "But I guess what we need to look at is how is that evolving? The first step in that is you go, OK, there's two men of color. That's a big jump. Pretty soon there will be a woman that'll be added to that. And there will probably be more women, which is gonna be fantastic. And over time, that'll happen; it's a conversation that we need to continue having."
The woman the South African comedian mentioned is former Daily Show correspondent Samantha Bee, who will soon be hosting her own series on TBS.
"We always have to address the shortcomings of any era that we are living in," Noah said. "I think we also sometimes need to take a beat to realize the progress that is being made."
Noah debuts on The Daily Show on September 28.
Correction: An earlier version of this article incorrectly referred to the Vanity Fair image as a cover. It is a spread in the magazine.​