Trey Gowdy on How FBI Would Look Into Kavanaugh Assault Claim: Investigate What?
Representative Trey Gowdy of South Carolina has questioned what the FBI would look into if the bureau were to investigate accusations of sexual assault made against Supreme Court nominee Brett Kavanaugh.
In an interview with CBS Face the Nation on Sunday, Gowdy, a Republican, pointed to the difficulty of investigating a decades-old accusation, which has seen Christine Blasey Ford accuse Kavanaugh of attacking her while at a house party in the early 1980s.
"I'm a big fan of the FBI, but they don't investigate sex assault cases. There are very, very few federal sex assault cases," Gowdy told Face the Nation.
"So, my first question would be, the FBI to investigate what? There's no crime scene to process, there's no forensics to evaluate," he continued.
Both Ford and Kavanaugh—who denies the allegations—have agreed to give testimony before the Senate Judiciary Committee. Lawyers for Ford have said that an FBI investigation should also take place.
"What the FBI could do is go interview Dr. Ford, and interview Judge Kavanaugh," Gowdy said. "But they've already interviewed Judge Kavanaugh and even if they did interview Dr. Ford, she still has to testify.
"So the only role I can see the bureau playing is identifying other witnesses that may have knowledge; some of that's already been done by Dr. Ford. Judge Kavanaugh's defense is that he wasn't there so you wouldn't expect him to produce witnesses. I don't know what people expect the FBI to do, they're not human polygraphs. So they can't tell us who is telling the truth."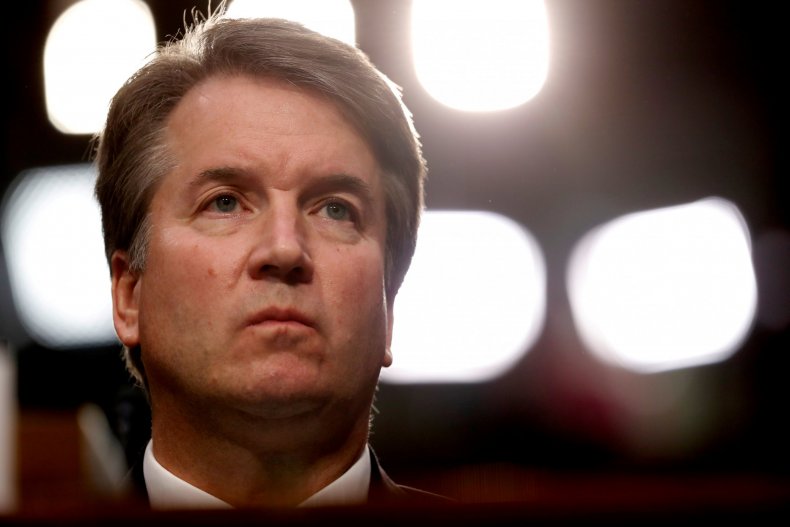 Gowdy made his comments on Sunday, hours before a second accusation against Kavanaugh was made by one of his former Yale classmates, Deborah Ramirez, who claimed the Supreme Court nominee exposed himself to her during a drinking game when they were at college together—allegations Kavanaugh has also denied.
Gowdy was also asked by host John Dickerson what standard should be used to determine who was telling the truth about the allegations.
"My bias is toward sex assault victims," Gowdy replied. "I spent 20 years believing them sometimes when nobody else did. I am used to the 'beyond a reasonable doubt.' That is an incredibly high burden, but it ought to be if you're going to take away someone's freedom. It also ought to be a high burden when you are going to impact someone's reputation.
"And make no mistake, both Dr. Ford and Judge Kavanaugh will live with consequences of this for the remainder of their lives. But as it relates to Judge Kavanaugh, when you have been accused of something that is a crime, it's an incredibly serious crime. It is a crime that goes to the heart of your character," said Gowdy.
"I think American people expect there to be a high evidentiary burden, and I'm really disappointed when I hear senators say they either believe or don't believe witnesses that they have never interviewed or heard from. How can you do that John. How can you make a credibility assessment if you've never bothered to interview either of the two principals?"