Trey Gowdy Calls Himself a 'Lousy Politician' After Announcing Congress Retirement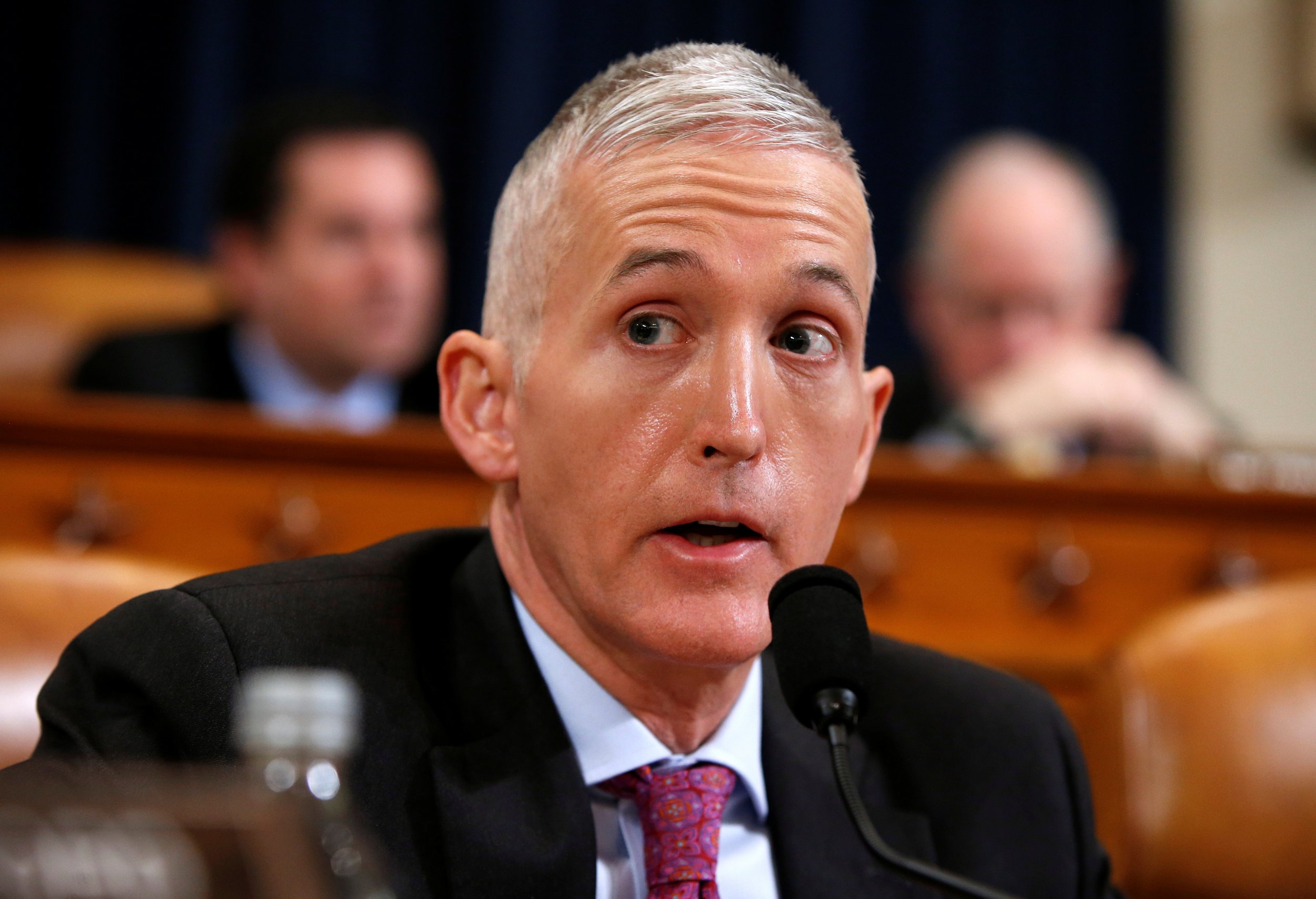 Representative Trey Gowdy apparently doesn't think much of the political career he's ending.
The South Carolina Republican, who announced his impending retirement from Congress last week, said Sunday he considers himself "a pretty lousy politician" and doesn't think his heart is in the Washington game.
"My wife hates it when I say this, but I was a pretty good prosecutor, I think. But I've been a pretty lousy politician," Gowdy told CBS News' Face the Nation.
"I've done it for seven years," he added. "I'm really grateful for the opportunity to do it, but it's time for me to — whatever time I've got left, I want to spend it in the justice system because that's where my heart is."
But Gowdy seemed to take a stab at the current Congress culture on his way out, saying he considers himself lousy because he can see "multiple sides of a single issue."
"The fact that someone disagrees with me, does not make me challenge their love of the country. It doesn't make me believe that they're corrupt. I've got a lot of friends on the other side of the aisle," he said.
Gowdy, 53, said last week he will leave Congress when his current term runs up this year, with hopes of returning to his former career in the law.
After getting elected in 2010 as part of the tea party wave, Gowdy became best known as one of Hillary Clinton's most dogged critics in Congress. He chaired the House Select Committee on Benghazi, which spent two years investigating whether Clinton, the former secretary of state, deserved blame for the 2012 attack on U.S. government facilities in Benghazi, Libya that left four Americans dead.
The committee ultimately found no solid evidence of wrongdoing from Clinton, but its probe helped lead to the discovery of her private secretary of state email server, which ballooned into an issue that haunted her 2016 presidential bid. During the campaign, Gowdy said he believed Clinton should be prosecuted for her handling of classified information. Former FBI Director James Comey recommended no charges against Clinton for her email scandal.
In his final months in Congress, though, Gowdy seems equally eager to take shots at his own party. He has been a vocal critic in the past few days of the declassified Nunes memo that claimed there was political bias in the FBI's probe into President Donald Trump's campaign. Gowdy has said he believes the memo has no effect on the investigation into the Trump campaign's suspected collusion with Russia.