Trey Gowdy Slams Democrats for 'Dishonest Efforts to Denigrate' Amy Coney Barrett
Fox News host Trey Gowdy on Sunday criticized Democrats for "dishonest efforts to denigrate" Amy Coney Barrett, after she was appointed last October by former President Donald Trump to be a U.S. Supreme Court Justice.
Some on the left at the time criticized the decision, fearing that Barrett's Catholic faith might influence her jurisprudence, and that the country's highest court was overloaded with conservative justices.
California Sen. Dianne Feinstein, a senior Democrat in the Senate Judiciary, in 2017 questioned Barrett on how her faith would impact her judicial views, saying of her: "The dogma lives loudly within you."
Barrett last fall disclosed serving on the board of a network of private Christian schools affiliated with People of Praise, a Indiana-based religious organization, where Barrett served as a "handmaid," a controversial term then used for high ranking female leaders in the group.
The organization opposes abortion, and AP reported last October, citing former People of Praise members, that men are divinely ordained as the "head" of both the family and faith, and it is the duty of wives to submit to them.
Gowdy, on his program Sunday Night in America, discussed Barrett's performance as justice of the Supreme Court, as well other issues including defunding the police.
"Ten months ago, Democrats and the media, assuming those are different things, told you Amy Coney Barret was coming after all your rights," Gowdy said. "You remember those Senate Judiciary Committee hearings...Democrat senators told you this devoutly Catholic mother of seven was coming after your right to healthcare and your right to vote and after your vote to contraception."
"You were told Judge Coney Barrett was gonna send you back to the 'Handmaid's Tale,'" Gowdy added. "Well, the Supreme Court just finished its first term with her on the bench. Opinions have been issued, and published. Which are of your rights are you without tonight, which of your rights did Justice Amy Coney Barrett strip away from you? I can't think of anything either, I did not hear a single apology for their dishonest efforts to denigrate."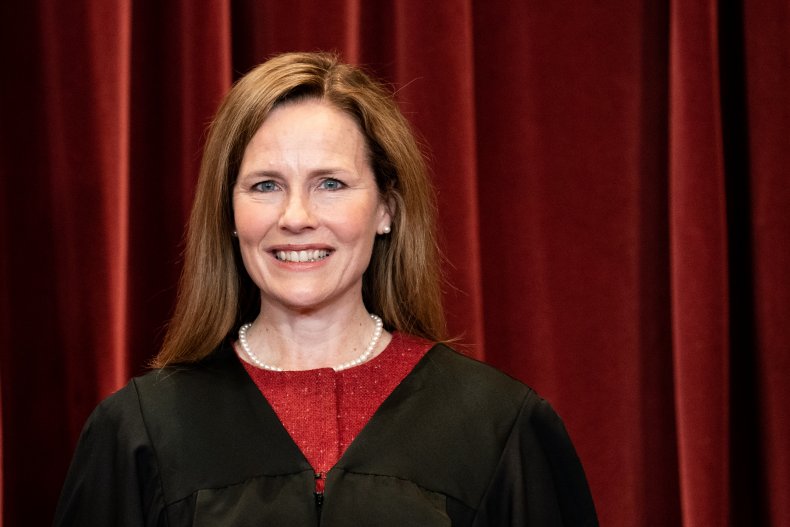 Democrats, including Senate Majority Leader Chuck Schumer (D-N.Y.) and other left leaning lawmakers such as Sen. Bernie Sanders (I-VT) fear that Barrett would imperil the Affordable Care Act, which has twice narrowly survived in the high court.
More than 31 million Americans access health insurance through the ACA, also known as Obamacare —a record high since former President Barack Obama signed it into law in 2010, the White House said in June.
Sanders last month declined to walk back his past comments that Barrett would vote to end the Affordable Care Act after the newest Supreme Court justice voted with the majority to uphold the law. In a September statement, Sanders said that Barrett would "roll back basic protections for women, workers, voters, people of color, the LGBT community, and our environment."
Barrett became the fifth woman to serve on the court, replacing the late Justice Ruth Bader Ginsburg, after being confirmed by the Senate last October.
Unlike politicians who serve for short-terms, Supreme Court justices may serve for life or retire as they wish, and their decisions have a major impact on U.S. law over generations.