Trial of the Century? Samsung Boss Jail Sentence Spells Trouble for Former President Park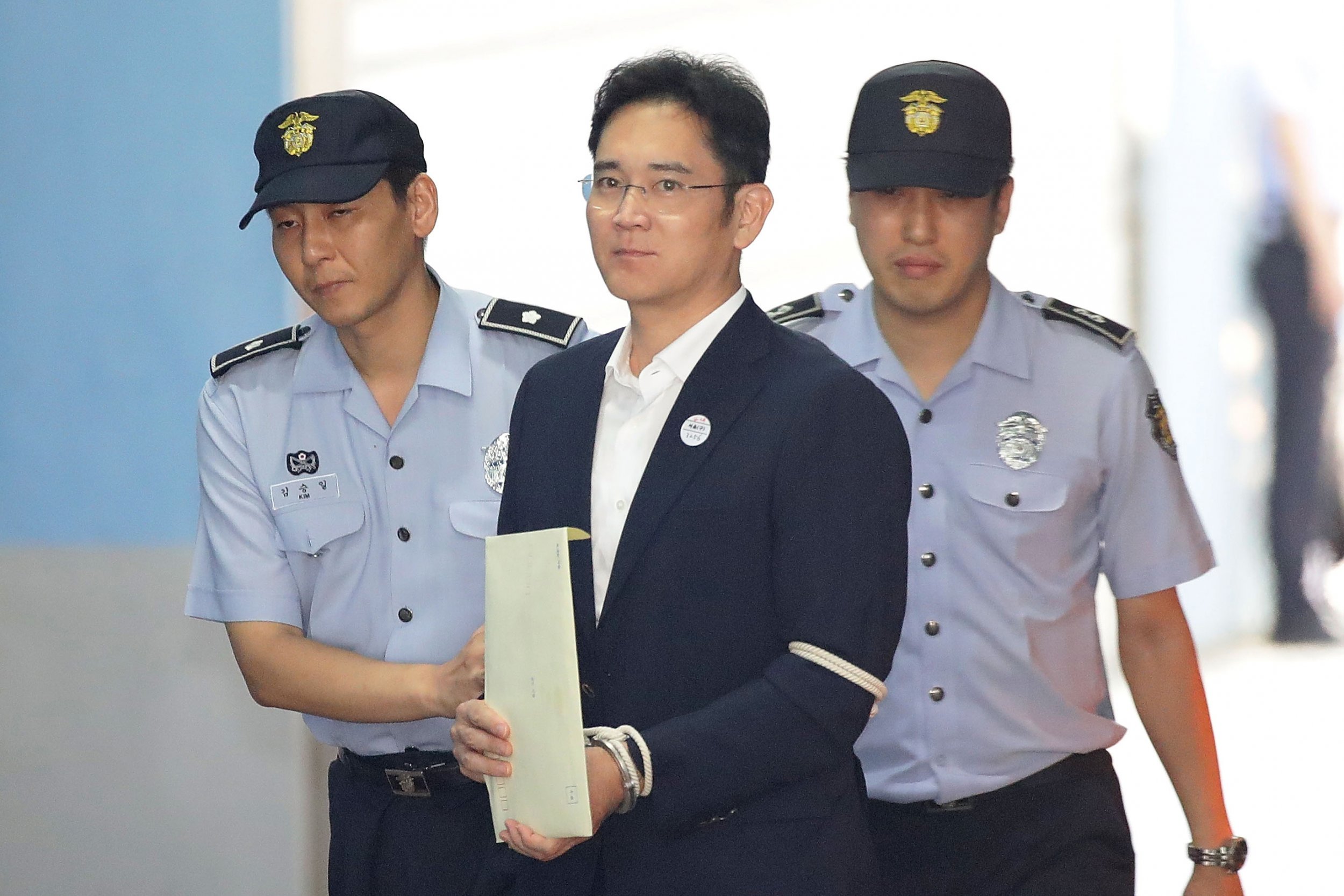 A South Korean court has sentenced Lee Jae-yong, Samsung Electronics vice chairman and presumed heir to the family-run business empire, to five years in jail on Wednesday after a corruption trial that has already led to the ousting of the country's president.
The Seoul Central District Court found Lee guilty of paying bribes worth millions of dollars to Choi Soon Sil, a childhood friend and confidante of former president Park Geun-hye who gained a sinister reputation due to the influence she exercised over the country's leader in exchange for business favors.
The 49-year-old was also found guilty of hiding assets abroad, embezzlement and perjury, as Reuters reported. Two other Samsung executives were found guilty in the same trial and sentenced to four years in prison.
The South Korean press has dubbed the case "the trial of the century," but it is not the first time Samsung has been embroiled in scandal: A little under a decade ago, Lee's father, Lee Kun-hee, also was sentenced for evading taxes and illegally transferring company assets to his son and heir, leading to his resignation as chairman of Samsung Electronics in 2008.
The verdict on Wednesday makes it likely that Park, who was arrested in March and charged on 18 counts, including accepting bribes, may also be found guilty. A decision on her charges, to which she has pled guilty, is expected in October.
Supporters of the ousted president staged a rally outside the court on Friday to demand Lee's release, facing off against another group of protesters who demanded punishment for the Samsung boss. Around 800 riot police were deployed to prevent any clashes.
Central to the trial was a proposed merger of two Samsung Group subsidiaries for which, according to prosecutors, Lee had sought government approval in exchange for the bribes. Park is accused of pressuring South Korea's national pension service to support the deal.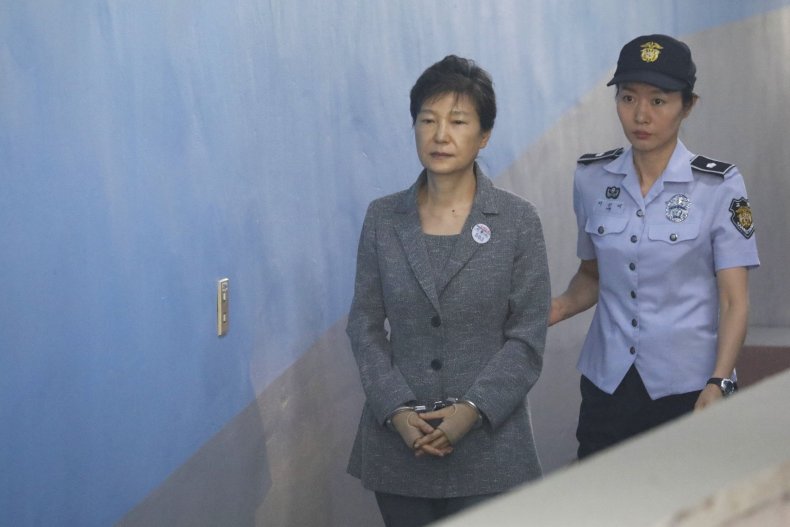 The merger was opposed by some investors but nonetheless approved in 2015, Bloomberg reported, allowing Lee to exert more control over the conglomerate his grandfather Lee Byung-chul founded in 1938.
Lee's troubles began in October 2016, when South Korean authorities arrested Choi Soon-sil for meddling in state affairs.
The Samsung scion appeared in front of the investigators as a witness a month later, and by January he was being questioned as a suspect. Lee was arrested in February, and the trial lasted six months. Lee, who was represented by a team of 28 lawyers, has always professed his innocence and will appeal the sentence.
Prosecutors had asked the Seoul Central District Court for a 12-year sentence, which would have been the longest sentence ever awarded to a South Korean businessman. Lee is not alone in the list of business leaders sentenced to jail for crimes involving bribery and embezzlement, although, as Bloomberg noted, they all eventually received presidential pardon.
Trial of the Century? Samsung Boss Jail Sentence Spells Trouble for Former President Park | World