Three Jurors Dismissed in Trial of Colorado Movie Theater Gunman: Report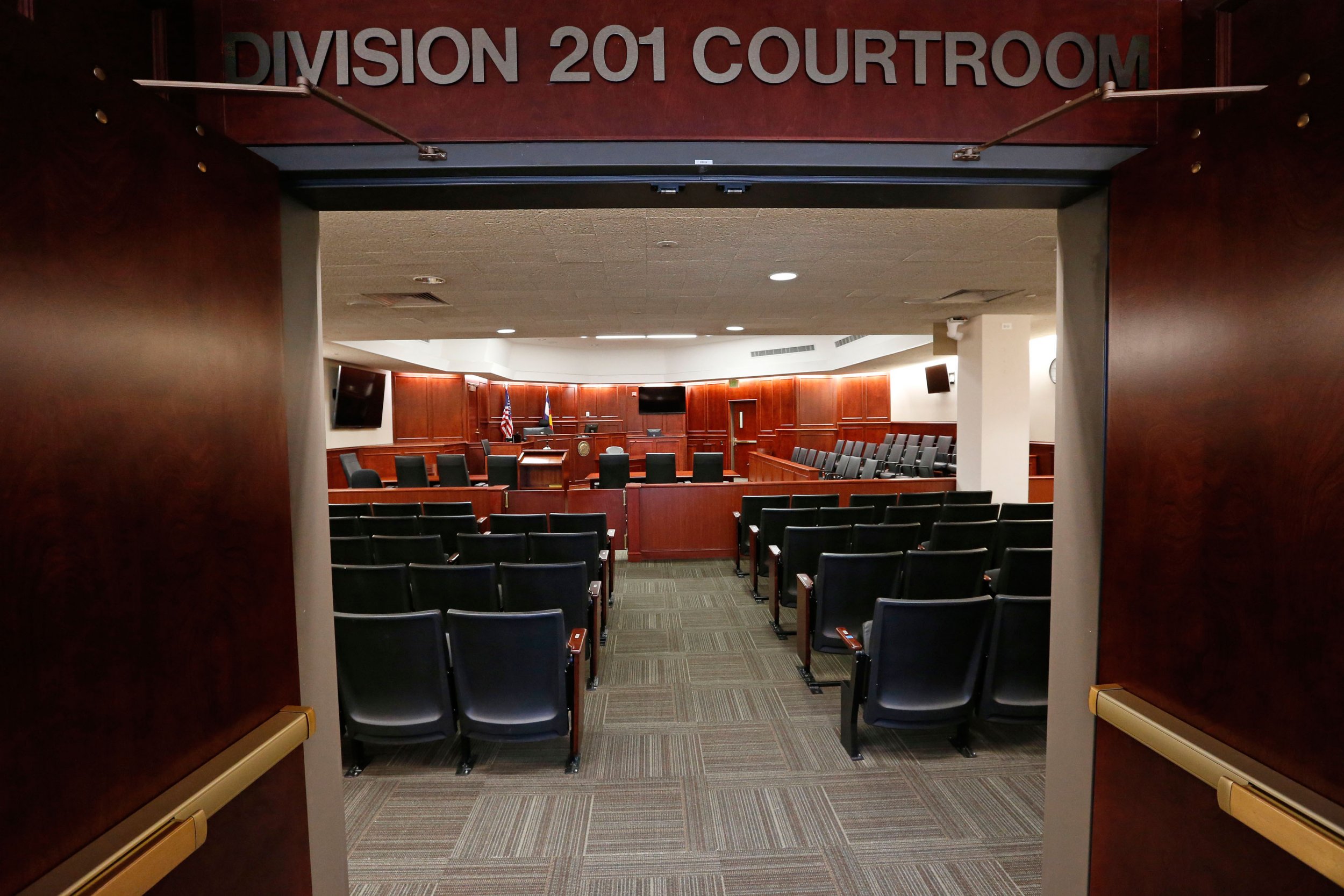 Updated | CENTENNIAL, Colo. (Reuters) - A judge in the Colorado theater shooting trial of James Holmes, charged with murder for killing 12 people in a 2012 rampage, dismissed three jurors on Tuesday, the Denver Post reported.
The judge's decision came after a juror told the judge that another panelist had talked about a prosecutor's Twitter message relating to the trial.
Last week District Attorney George Brauchler sent a tweet that referred to a videotaped interview that a psychiatrist conducted with Holmes, who killed 12 moviegoers and wounded dozens more when he opened fire in a suburban Denver theater in 2012.
The judge has repeatedly told jurors not to read media reports or material on social media about the trial and not to discuss the case among themselves or with others.
Holmes, a 27-year-old California native, has pleaded not guilty by reason of insanity to multiple counts of first-degree murder, attempted murder and explosives charges stemming from the rampage. His lawyers say he suffers from schizophrenia.
Holmes' defense attorneys brought the message to the judge's attention on Friday and Brauchler has apologized for the tweet.
On Tuesday, Arapahoe County District Judge Carlos Samour said in court he had received a note from a juror about the tweet. He then called in the panelist who sent the note.
The reporting juror, a woman, said another person on the jury had talked on Monday about seeing a report about a message on Twitter last week that related to the trial and came from one of the attorneys in the case. She said a third juror also heard the conversation.
Judge Samour excused the juror who reported the issue from the courtroom and told attorneys for both sides he was concerned about the episode and the fact that the other juror who was present at the conversation had not reported it. "That concerns me as well," he said.
Samour called a recess to give defense attorneys time to consider their next step.
Three Jurors Dismissed in Trial of Colorado Movie Theater Gunman: Report | U.S.