Trial By Media is a new Netflix true-crime series, looking at a set of crimes where the media played a part in proceedings. One of the stories that has garnered the most attention is the case of Jonathan Schmitz, who murdered neighbor Scott Amedure after the latter admitted to having a crush on the former on a 1995 episode of The Jenny Jones Show.
One of the features of the chat show was 'Secret Crush,' in which a member of the public would confess their romantic feelings for someone they knew on air. In this 1995 episode, which never aired, Schmitz seems to react well to the news that his neighbor has feelings for him. However, three days later, Schmitz murdered Amedure with a shotgun. In the court case, he blamed The Jenny Jones Show for humiliating him, saying this was one of the causes of the murder, alongside a history of psychiatric problems.
What did Jenny Jones say about the murder?
Jones has given very few interviews about the incident. However, when she did talk about it, she made it clear that she did not believe the show was responsible for the killing. In a 1999 interview with Dateline, which can now be seen on YouTube, the chat show host said: "The headlines were that they [the producers] ambushed him... If I hear that world ambush one more time I want to just scream because I knew that it wasn't."
In this Dateline piece, it was revealed that prior to appearing, Schmitz was told that his crush could either be a man or a woman—though the reporter says that "Schmitz responded that he wanted it to be a woman."
Jones goes on to say: "He [Schmitz] could have chosen not to appear, he could have told us last minute he didn't want to do it. He suspected it was a man. He suspected it was Scott, the man who did have the crush, who he later murdered, he suspected that man. He asked him the night before, he said 'Scott, is it you?' and Scott said 'what if it is?'"
She goes on to allege: "And Jonathan said: 'That's fine, I'm going to go for it, I don't care what anybody thinks, I'm going to go for it' was his answer." She then goes on to say that Schmitz and Amedure chose to take the same flight after appearing on the show and later went out for drinks together.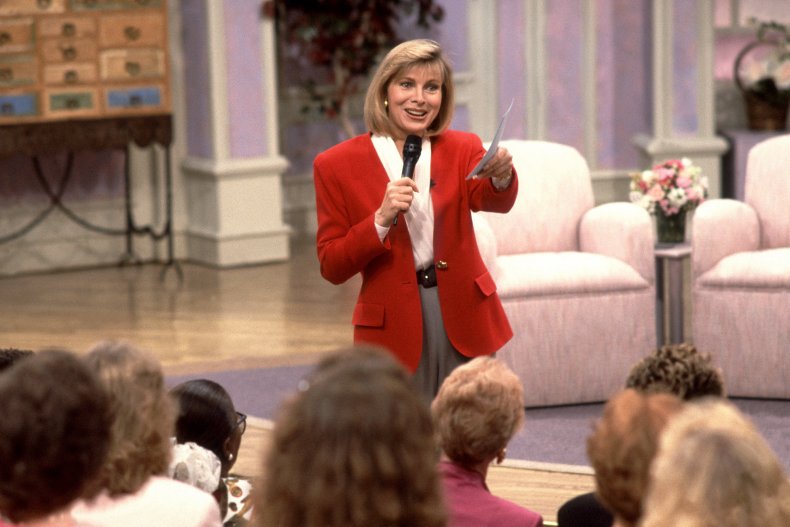 Asked about Schmitz's history of suicide attempts, Jones said: "The people that came on the show with him were his friends. They thought he was well enough to do the show." She then said that after the incident: "We [didn't] do anything differently because we don't feel responsible there was anything to change."
Where is Jenny Jones today?
In more recent years, tragedies occurring after someone was a guest on a daytime show have been enough to get a show canceled. For example, the long-running U.K. series The Jeremy Kyle Show was canceled in May 2019 after a guest died by suicide after taking a lie detector test on the show.
In contrast, The Jenny Jones Show ran for almost a full decade after the Scott Amedure murder, with the final episodes airing in 2003, at which time the show was canceled due to dwindling ratings.
After that time, Jones made appearances in episodes of The View and appeared as a judge on a 2010 episode of Iron Chef, but has rarely appeared on television. She did, however, host Jenny Can Cook, a YouTube cookery series that ran from 2010 to 2015.
Now, the 73-year-old mostly focuses on charity work. She has released two books, the proceeds of which went to breast cancer research, established The Jenny Jones Foundation in 2005, and runs Jenny's Heroes, a charity initiative that provides gifts and grants to community heroes.
Trial By Media is streaming now on Netflix.