Russian Ambassador Assassination Trial Begins in Turkey With 28 People Accused of Being Behind Plot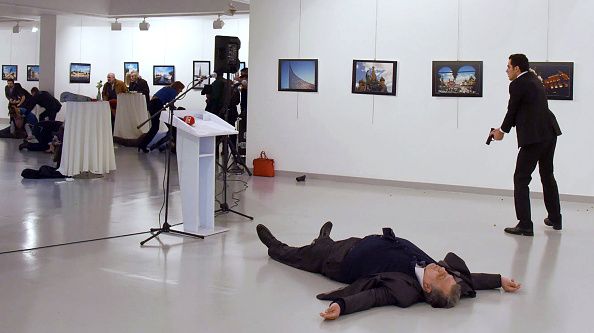 A trial over the alleged assassination of former Russian Ambassador to Turkey Andrei Karlov, who was killed in December 2016, setting off a short-lived period of bad relations between Ankara and Moscow, began in Turkey's capital on Tuesday.
Karlov was shot during a press conference, allegedly by 22-year-old Mevlut Mert Altinas, who screamed, "Don't forget Aleppo! Don't forget Syria!" immediately after the killing. Police killed Altinas shortly after he carried out the shooting. Still, 28 people have been accused of being behind the killing, including the Pennsylvania-based Turkish cleric Fetullah Gulen.
Fourteen of the suspects were in court on Tuesday, while four of them participated from prison via video conference, according to reports. They have been charged with violating the constitutional order, membership in an armed terrorist group and premeditated murder for terrorist purposes.
Turkey's President Recep Tayip Erdogan views Gulen as his enemy and has blamed the cleric for a failed military coup that attempted to depose Erdogan in 2016. Turkey has also launched a crackdown against anyone believed to be a follower of Gulen. Some critics believe that the killing provided another opportunity to blame Gulen, and argue that the cleric was probably not involved in the incident.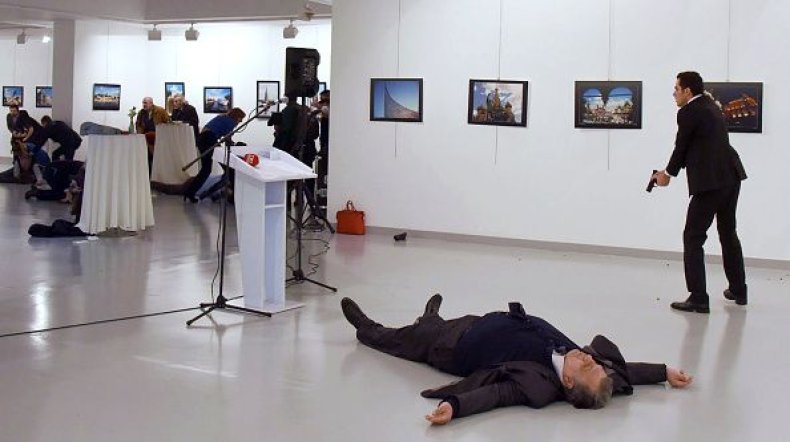 Meanwhile, Russia and Turkey have maintained close ties despite the incident, and are currently moving forward with arms sales and joint energy projects deemed beneficial for both countries. Ankara and Moscow have also cooperated on issues related to the ongoing civil war in Syria, despite the fact that they support different sides of the conflict and their interests often collide. Russia helps prop up Syrian President Bashar al-Assad, while Turkey opposes Assad's rule.
Turkey also maintains its close relationship with Russia despite being a member of the North Atlantic Treaty Organization (NATO), a Western alliance that Russia views as a rival.
Analysts note that, despite occasional bumps in the road, the relationship remains an important one.
"Relations between Russia and Turkey have always been and will always be a controversial subject. For both countries, this is a very special relationship; it contains a lot of emotions, mythology, prejudices, uneasy legacies of the past, and sometimes unrealistic hopes for the future. The glass remains half-full or half-empty, depending on how you look at it and on whether you are trying to fill it or to drain it," Andrey Kortunov, director general of the Russian International Affairs Council, in August.
The striking photograph of the assassin, taken just moments after the murder, won the 2017 World Press Photo contest. The photographer for the Associated Press later said that he only happened to stop by the press conference because it was on his way.