Who is Anthony Avalos in 'The Trials of Gabriel Fernandez' and How Does He Relate to the Case?
In creating The Trials of Gabriel Fernandez for Netflix, director Brian Knappenberger wanted not just to shine a light on the horror of Gabriel Fernandez's death, but also show the institutional failings that allowed his murder to happen—the same institutional failings that led to the death of 10-year-old Anthony Avalos.
The director told Time that the documentary allowed him to "really look at systemic problems." He added in an interview with Filmmaker Magazine, "Once we scratched the surface... it was clear the story went far beyond the death penalty trial of Isauro Aguirre. A large number of systemic issues played into what happened to Gabriel: social workers were charged criminally, third party contractors played a role, and a lot was revealed when the whistleblower came forward to paint a much bigger picture of what had happened."
In The Trials of Gabriel Fernandez interviewee Garrett Therolf's piece for The Atlantic, he compares this case with that of Anthony Avalos who died on June 21, 2018 from internal bleeding in his skull after allegedly being dropped on his head a number of times. In the coroner's report, Avalos body was reported to be covered with bruises, burns and cuts, similar to those inflicted on Fernandez by his mother and her partner.
Per KTLA5, Avalos' mother Heather Barron and her partner Kareem Leiva were indicted by a grand jury for murder with a special circumstance allegation of intentional murder with infliction of torture in October 2018. They are currently awaiting a trial, during which the Los Angels County District Attorney will seek the death penalty.
Though Judge Michael Nash, executive director of the Los Angeles Office of Child Protection, said in a coordinated response document that Avalos' case was " very dissimilar to the notorious and awful 2013 death of Gabriel Fernandez," numerous sources have noted a number of similarities between the murder of Fernandez and the alleged murder of Avalos.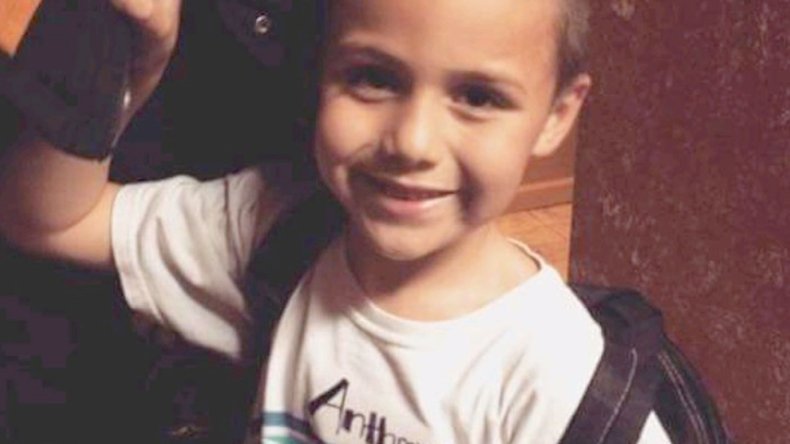 For example, both boys died after numerous people reported their cases to the Department of Child and Family Services (DCFS). Some employees even had a hand in both of their cases; both lived in California's Antelope Valley; both cases also had an alleged hate crime element.
In the court case of one of Fernandez's killers , it was said that one of the reasons he tortured the child was because Aguirre thought he was gay, while DCFS records (per LA Times) claim that the events that led up to Avalos' death began after he told his mother he "liked boys."
As seen in Nash's report, at least 13 reports were filed about alleged abuse to Avalos and his siblings. Accusations of general neglect were substantiated a number of times by the DCFS, as was a claim in February 2013 that Avalos had been sexually abused by his maternal grandfather. However, all accusations of physical and emotional abuse were discounted as "inconclusive," or "unfounded."
In this report, Nash says of the Avalos case: "What is clear is that Anthony's death
did not occur while the family was being monitored by DCFS. Nevertheless, this tragic case offers lessons to be learned that can be translated into system improvements to help minimize the risks for other children in future."
The Trials of Gabriel Fernandez is streaming now on Netflix.