'The Trials of Gabriel Fernandez' on Netflix: What Happened to "Uncle" David Martinez?
Netflix's hit true crime show The Trials of Gabriel Fernandez mostly takes place in and around Palmdale, California, where the torture and brutal murder of the 8-year-old Gabriel Fernandez took place.
The series takes a trip to El Salvador in Episode 3 to speak to David Martinez, known to Gabriel as "Uncle David," whose story and relationship to Gabriel highlights the homophobia that was a major factor in the death of the child.
For the first four years of his life, Gabriel lived with his great-uncle Michael Lemos Carranza and his partner David Martinez after Pearl gave the child away. In The Trials of Gabriel Fernandez, Martinez says of this, "We were close with Pearl and she didn't want it [baby Gabriel] and the family didn't want her to have him. We convinced her…to give him to us…we picked Gabriel up from the hospital when he was three days old."
In Martinez's account, he and Carranza had to give Gabriel up due to the wishes of his grandfather Robert Fernandez. Martinez said in the doc: "He stayed with us for almost four years, until Grandpa Robert said that two gay guys shouldn't be raising a kid. I confront him, and say 'why did you say that, you didn't want him to be born, you didn't want him when he was born, nobody in the family wanted him.'"
Robert Fernandez's account of this, however, differs. In a suit Robert Fernandez brought against the county of Los Angeles with his wife Sandra after the death of Gabriel, the couple allege that they always had custody of the child.
As we previously reported in our guide to Gabriel's grandparents, the claim alleges, "in or about March of 2005, Pearl Fernandez turned over custody of her son Gabriel Fernandez to her parents, Robert and Sandra Fernandez stating she did not want Gabriel and had no love for the child."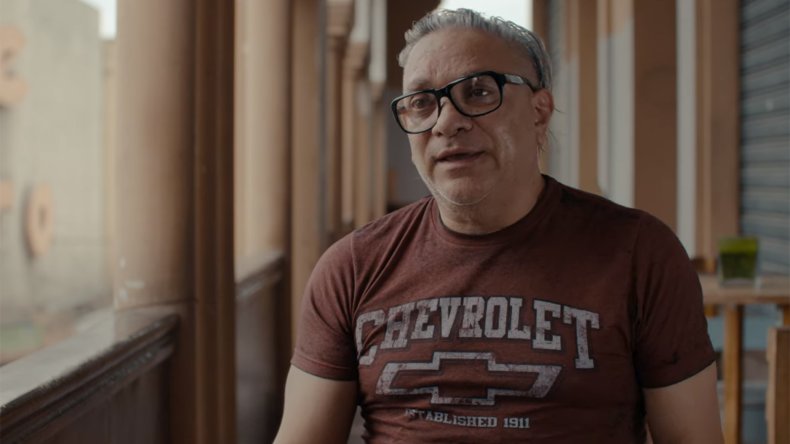 When Gabriel died, there was a Department of Child and Family Services investigation opened against Martinez and Carranza, looking into a claim that the pair had sexually abused Gabriel. However, this is a charge Martinez strenuously denies in the Netflix documentary, claiming that the investigation came out of the family's fears that Gabriel was gay. Notably, it was fears of Gabriel's potential homosexuality that were revealed as a direct cause of the abuse Gabriel faced, as revealed at the trial of one of his killers, Isauro Aguirre.
Martinez says of the claims: "The allegations were false, we never sexually abused Gabriel at all. We were not that type of parents.
"There were rumours that he [Gabriel] was gay, and it's like, 'no, my baby's not gay. Why are you guys saying that?' Robert keeps on saying, 'ah, because he says that he loves you guys, you two fa*****'"
The year after the death of Gabriel, Michael Lemos Carranza also died, though his cause of death at the age of 58 has not been publicly revealed. Following this, Martinez was deported by Immigrations and Customs Enforcement (ICE) back to his native El Salvador. He now lives in the country's capital San Salvador, where his interviews for The Trials of Gabriel Fernandez took place.
In the doc, he says, "ICE got hold of me. I was petrified... I haven't been here [San Salvador] for 38 years. I don't know what the country's about at all. Not having my family here too, you know, being gay...I was petrified too because I was leaving Michael and Gabriel behind but now I don't feel like I'm alone here. I feel like they are here with me too."
The Trials of Gabriel Fernandez is streaming now on Netflix.