Tribune Warns Spectrum Subscribers They Could Lose NFL Playoff Games, Possibly NCAA Basketball Games if Deal Goes Sour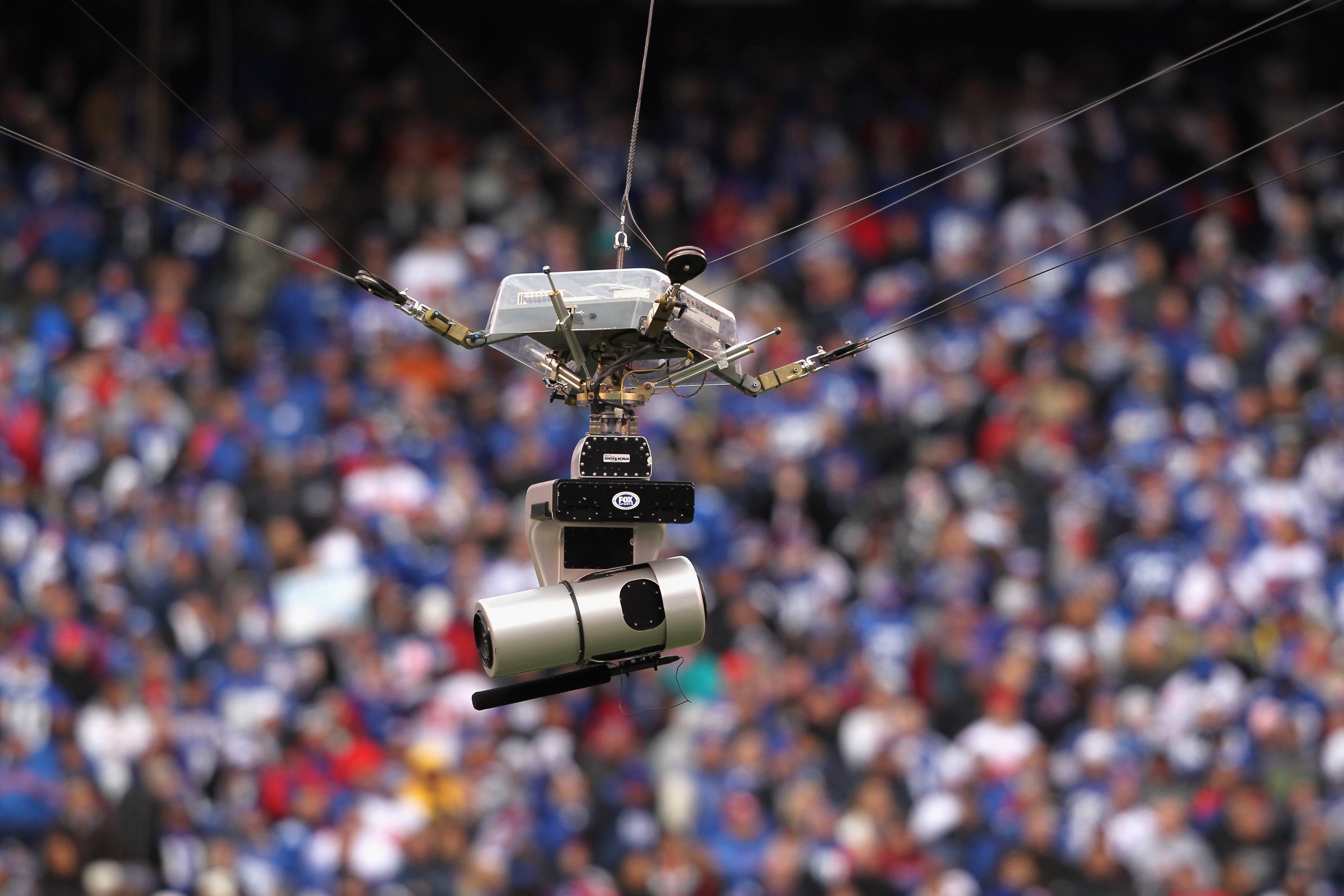 If you are a Spectrum subscriber and a football fan, prepare for the worst: potentially losing NFL playoff games on New Year's Eve, thanks to an ongoing dispute between Tribune Media and the internet cable company.
Since Tribune Media has yet to strike a new carriage deal with Spectrum, Tribune Media emerges as the second TV company this week to use the NFL games as a distribution agreement bargaining chip, The Hollywood Reporter reported Thursday.
Tribune Media also announced that television stations in 24 markets across the United States have started alerting Spectrum subscribers that they may lose the NFL games — plus local news, traffic, weather, sports, and entertainment programming at 12 a.m. on Jan. 1, 2019. That is when the existing contract between Tribune Mediaand Spectrum expires.
Charter emailed a statement to The Hollywood Reporter in response to the dispute and reported potential darkening of key NFL channels:
"We are negotiating with Tribune and we hope to reach a fair agreement," Charter representatives wrote. Charter Communications operates Spectrum, a cable TV company.
A day earlier, Disney warned FiOS customers they could lose the NFL coverage if Disney's channels go dark on New Year's due to unresolved negotiations. Among the key channels that could go dark are ESPN and ABC.
Gary Weitman, Tribune Media senior vice president, announced Thursday his company's unsettled negotiation and inability to strike a deal with Spectrum.
"The NFL playoffs begin Jan. 5 and we want football fans in our markets to be able to watch these games and root for their favorite teams," said Weitman.
According to Weitman, six million subscribers risk losing Tribune's programming at midnight on New Year's Eve if Spectrum and Tribune Media do not agree on a deal or extension.
Weitman also announced that NCAA basketball could be at risk, as well. Reportedly, 14 million subscribers could lose access to WGN America, Tribune's basic cable network.
He claims the deadline to reach an agreement is only a few days away and he justified alerting Spectrum subscribers of the possible lack of access during the start of the NFL playoffs.
Nextar has a deal to acquire Tribune Media for $4.1 billion, which experts expect will create the nation's largest TV station ownership. Sinclair Broadcasting Group currently holds that distinction as the largest single owner of TV stations across the country.
Known as "carriage disputes," such disagreements like the one between Spectrum and Tribune Media, is common, according to The Hollywood Reporter.