Tributes Paid to Johnny Ventura After Merengue Legend Dies Aged 81
Tributes are pouring in for legendary Dominican merengue singer Johnny Ventura, who passed away on Wednesday at the age of 81.
The performer, whose given name was Juan de Dios Ventura Soriano, died in hospital following a heart attack, his son Jandy Ventura told CNN.
The Ministry of Culture of the Dominican Republic led the tributes on social media while announcing the sad news of the passing of one of the most popular Dominican artists of all time.
"The Ministry of Culture deeply regrets the death of the great Dominican musician Johnny Ventura," they wrote in Spanish. "We join in the pain that overwhelms their families in these difficult times. His legacy will live forever in his songs and Dominican culture."
Speaking to Dominican reporters following his father's death, Jandy Ventura said that the Ventura family are proud of the legacy his father left.
"We have our heads held high," he said in quotes translated from Spanish, per CNN.
Jandy Ventura added that the Dominican Republic and the world has lost the greatest performer of Merengue music.
CNN reported that Johnny Venture was taken to the Medical Union Clinic in the city of Santiago after experiencing chest pains and collapsing. The clinic said attempts resuscitation failed, and he was pronounced dead shortly after his arrival on Wednesday afternoon.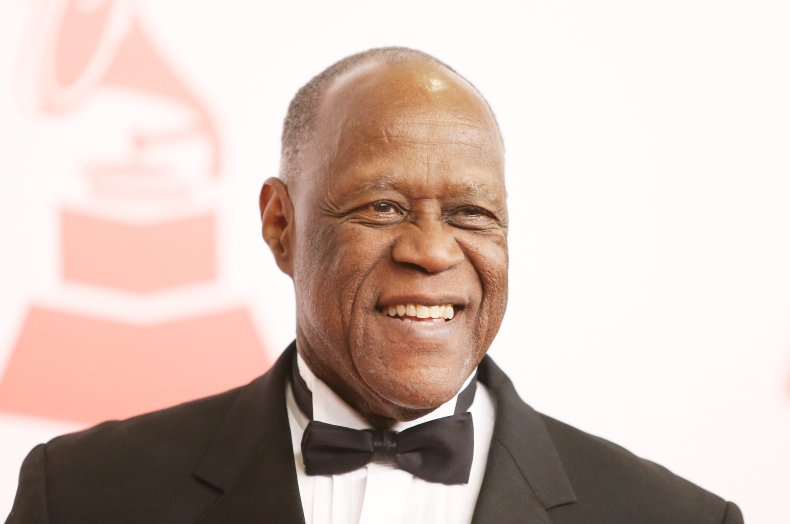 The singer, who was often referred to as the "Elvis of merengue" was known for classics such as "Patacon Pisao," "Pitaste," "El Elevador," and "Merenguero Hasta la Tambora."
With a career spanning six decades, Johnny Ventura won six Latin Music Grammys, including a Lifetime Achievement Award in 2006.
As news of his death circulates, many fans, fellow Dominican musicians and high profile figures have expressed sadness at Ventura's passing.
Dominican first lady Raquel Arbaje took to Twitter to mourn him.
"Today is a very sad day for merengue and for the Dominican Republic," she tweeted in Spanish. "Johnny Ventura, El Caballo Mayor, has left us physically, but his legacy and joy will always be with us. My solidarity hug to your loved ones."
Arbaje added that she and her family will never forget Johnny Ventura's gesture to her own father by visiting him when he was sick in hospital.
Meanwhile, Reggaeton player Don Omar posted a touching tribute on Instagram.
One fan tweeted: "What a major loss to the legacy of the Dominican Republic's contributions to music. Spin some classics today. This one hurts. #RIPJohnnyVentura."
While another, sharing a clip of one of Ventura's performances, wrote: "Johnny Ventura was a P E R F O R M E R!!! Rest in Peace, King."
Johnny Ventura is survived by his wife of 50 years Nelly Josefina Flores, his seven children, 17 grandchildren and three great-grandchildren.