Tributes Paid to Justin Thornton, MMA Fighter, Who Has Died Aged 38
Tributes are pouring in for MMA fighter Justin Thornton who has died. He was 38-years-old.
Thornton's death comes months after he suffered a 19-second knockout in a bare-knuckled boxing match. He died on Sunday at a Gulfport hospital in Mississippi.
The athlete was knocked unconscious in a fight by heavyweight Dillon Cleckler at the Mississippi Coast Coliseum in Biloxi in August.
"This morning we were very saddened to be notified of the passing of one of our fighters, Justin Thornton, who competed at BKFC-20 on August 20, 2021," Bare Knuckle Fighting Championship president David Feldman said in a statement announcing his death, per NBC.
"We join the rest of the combat sports community in sending our deepest condolences to his family and loved ones."
Thornton fought in 24 MMA fights throughout his career and had a 6-18 win-loss record.
Mississippi Athletic Commission Chairman Jon Lewis said Thornton's loved ones had been trying to get him into a spinal institute following the fight.
"It's tough for me, because I've known Justin on a personal basis," Lewis said on Tuesday. "I conversed with him for 20 minutes at the hotel the day before the fight, just talking nothing about the fight but just 'How you doing, what's been going on?' I've known him in this fight game for quite a while."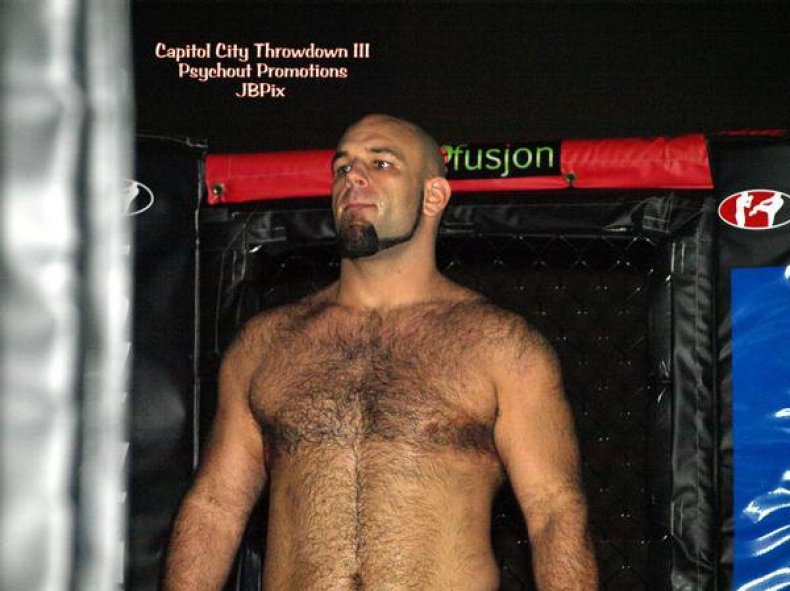 "He got knocked out, like any other knockout," Lewis explained. "But when he fell, he fell in a diving motion, and he hit the top of his head first—causing a neck compression—and he had a spinal hematoma."
A number of fans and supporters of Thornton have been sharing their condolences with his family and paying tribute to him on social media.
"Sincere condolences to the family of Justin Thornton. This fatal night was his SIXTH CONSECUTIVE FIRST ROUND STOPPAGE. The 38 year old survived the first five. The state of combat sports regulation in America is atrocious. #boxing #mma," tweeted promoter Lou DiBella.
"Just read that Justin Thornton died as a result of this KO at BKFC 20 in August. So sad. RIP," tweeted a fan.
While another added: "Very sad news.... Learning of the passing of Justin Thornton. Justin passed away this morning after battling through injuries and complications that occurred as a result of his latest bare knuckle bout at BKFC 20 in August."
Podcast host Adam Martin added: "MMA veteran Justin Thornton passed away, allegedly as a result of injuries he sustained in a recent BKFC fight. Wow. #rip."