Tributes Paid to Dean Stockwell, 'Quantum Leap' Star, After His Death Aged 85
Actor Dean Stockwell, famed and beloved for his Emmy-nominated role in classic sci-fi show Quantum Leap, has died at the age of 85.
The screen star passed away peacefully at home from natural causes in the early hours of November 7, Deadline quoted a family representative as saying.
As news circulated of Stockwell's death, a host of fans took to social media to share tributes and memories of the star, whose career spanned more than 70 years.
Actress Lydia Cornell shared photos of Stockwell in character in Quantum Leap as she wrote: "Rest in Peace Dean Stockwell. 💖What an amazing actor. He always had a mischevious glint of humor in his eyes.
"I was honored to work with him in the pilot for "Quantum Leap" at @NBCUniversal along with Scott Bakula."
Filmmaker Bilge Ebiri wrote on the micro-blogging platform: "R.I.P. Dean Stockwell, a great actor who never met a scene he couldn't steal."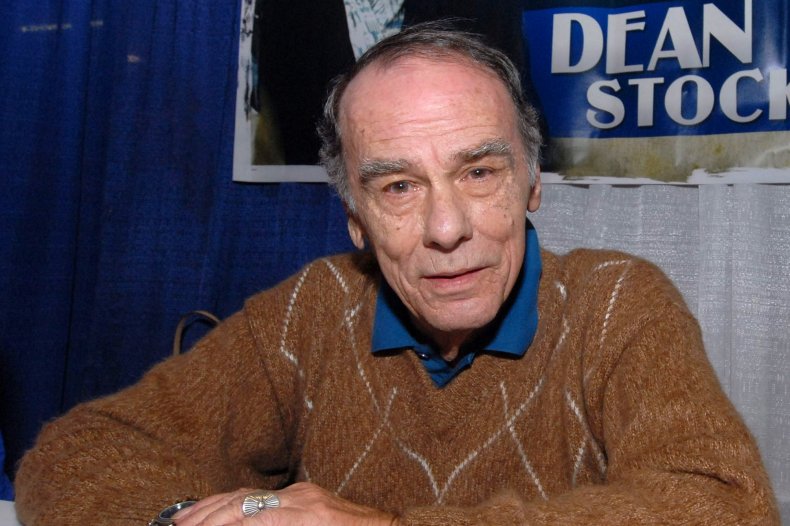 "One of my favorite things Dean Stockwell did, his brief but wonderfully strange appearance as Howard Hughes in Coppola's (masterful) TUCKER: THE MAN AND HIS DREAM," Ebiri added in a follow-up tweet.
Screenwriter and journalist Jenelle Riley captioned photos of Stockwell in previous roles: "From THE BOY WITH GREEN HAIR to QUANTUM LEAP and BATTLESTAR GALACTICA, Dean Stockwell was always a joy to see. Very sad to learn of his passing."
Sharing photos of four promotional posters of a selection of Stockwell's movies, screenwriter and podcaster C. Robert Cargill wrote: "Four great off the beaten path Dean Stockwell performances."
"This one hurts," stated a fan. "I've loved so many of Dean Stockwell's movies like Anchors Aweigh, The Boy with the Green Hair, The Romance of Rosy Ridge, and my favorite, the incredibly underrated Compulsion. He left an indelible mark on child acting and classic film and he'll be so missed."
Commented another: "Rest in peace Dean Stockwell, a terrific actor who had an amazing Hollywood career: from child stardom in the studio heyday to key roles in two of my favorite 80s films. A legend."
California native Stockwell enjoyed a film and TV career that spanned several decades, starting with an appearance on Broadway aged just 7 and then becoming a child star under contract with Metro-Goldwyn-Mayer.
His credits have included a number of films, including Anchors Aweigh with Frank Sinatra and Gene Kelly, Kim with Errol Flynn, The Boy with Green Hair, Paris, Texas, Air Force One, and the David Lynch films Dune and Blue Velvet.
However, he is arguably best known for his role as Admiral Al Calavicci opposite Scott Bakula in the classic sci-fi TV series Quantum Leap, which originally aired from 1989 to 1993.
In the quirky fan favorite, Stockwell portrayed a cigar-smoking womanizer, who appeared as a hologram opposite Bakula's Dr. Sam Beckett, a physicist who involuntary travels through spacetime during experiments.
Stockwell landed four Emmy nominations and a Golden Globe nod for his role in the show, during a career that also saw him make appearances in Battlestar Galactica, JAG, and NCIS: New Orleans, among others.
The star retired from acting in 2015, and went through a career change, exhibiting his art around the U.S. under his full name, Robert Dean Stockwell.
He is survived by his wife, Joy Stockwell, and their two children, Austin Stockwell and Sophia Stockwell.