Tributes Paid to 'Dragon Ball' Voice Actor Chris Ayres After His Death Aged 56
Renowned voice actor, Chris Ayres, known for his participation in the Dragon Ball franchise, has died. He was 56 years old.
The news was announced by Ayres' girlfriend and fellow voice actor Krystal LaPorte, on Twitter.
LaPorte confirmed that the late voice actor, who famously voiced the character Frieza, passed away on Monday October 18.
"On October 18th at 8:40 pm, my world went dark," she said. "Christopher Owen Ayres passed away peacefully, held close by his mother, brother, and girlfriend."
"Chris loved you all," LaPorte wrote in a heartfelt tribute. "How much he loved other people filled the vast majority of our conversations."
Addressing his fans, LaPorte spoke of how much he appreciated the support.
"To those of you who truly loved him back, thank you. To those of you who stayed in touch, checked on him, reminded him that he was so, so much more than his job, you were the fuel of his fight. You fed the dreams of a future that kept him going longer than any normal person could go.
"I hope where you are, the first thing you did was take a long, deep breath with your perfect lungs and dance again."
In 2017, Ayres was diagnosed with end-stage cardiac obstructive pulmonary disease, Deadline reported.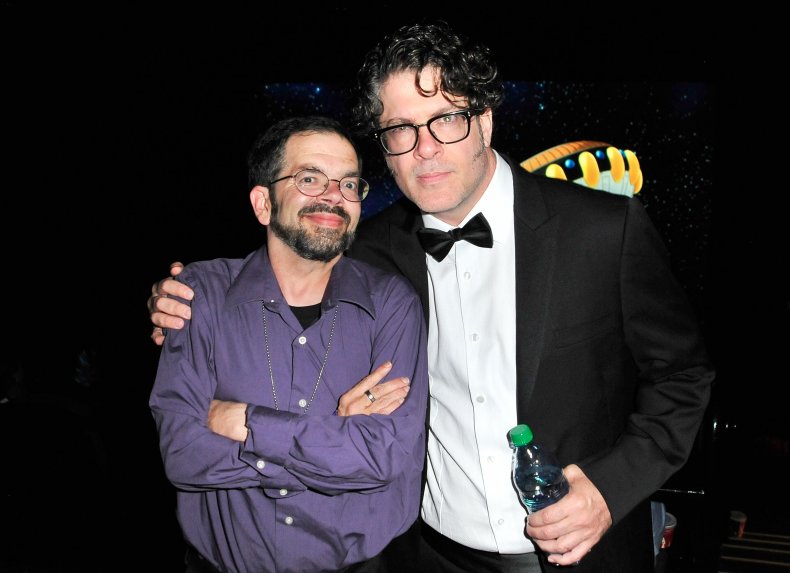 He had been sharing his experience with the disease and his treatment with fans over the past few years.
Tributes have been pouring in for Ayres as fans remember his character Frieza and for his large body of work, which included anime shows like Maburaho, Black Butler, Sengoku Basara, Gantz, Tears to Tiara, Fairy Tail and more.
Toei Animation, the company behind the Dragon Ball series, paid tribute to Ayres' "magnificent" talent.
"May you rest in peace Chris Ayres, a magnificent voice actor who brought many wonderful characters to life including our Frieza," they tweeted. "You will always be remembered. Thank you for everything."
The Cartoon Cipher added: "It is come to our attention that Chris Ayres, a beloved actor, director, writer, mentor, partner and friend has passed away. This man left a mark on so many lives and the anime dubbing industry as a whole that we will never forget."
Fellow anime voice actor Jessica Calvello also paid tribute to Ayres, writing: "This is my favorite picture of us. It was taken right before the 'potato chip incident.' Love and laughter always. Love you forever, my beautiful friend."
And anime company Crunchyroll tweeted: "Rest in Peace, Chris Ayres. Your impactful legacy in the anime community will always remain, but your presence will be greatly missed. We share our condolences with his friends and family."
Scott Frerichs of TFS Entertainment added: "Chris Ayres was my first professional director. He was so good, kind, friendly, and immensely dedicated to his craft. He cared about his fans to a degree I've rarely seen in this industry. He always did his best to make the world a better place. I believe he did. Rest in peace."