Tributes Paid to Legendary Photographer, Mick Rock, After His Death at 72
Tributes are pouring in for legendary music photographer Mick Rock who has died at the age of 72.
Known as "the Man Who Shot the 70s," the photographer is behind some of the most iconic images in music, having shot famous ones of rock icons from Lou Reed to David Bowie and Queen.
The news was confirmed via a statement by his family on Rock's official Twitter account.
"It is with the heaviest of hearts that we share our beloved psychedelic renegade Mick Rock has made the Jungian journey to the other side," the statement read.
"Those who had the pleasure of existing in his orbit, know that Mick was always so much more than 'The Man Who Shot the 70s.' He was a photographic poet—a true force of nature who spent his days doing exactly what he loved, always in his own delightfully outrageous way."
It continued: "The stars seemed to effortlessly align for Mick when he was behind the camera; feeding off the unique charisma of his subjects electrified and energised him. His intent always intense. His focus always total.
"A man fascinated with image, he absorbed visual beings through his lens and immersed himself in their art, thus creating some of the most magnificent images rock music has ever seen."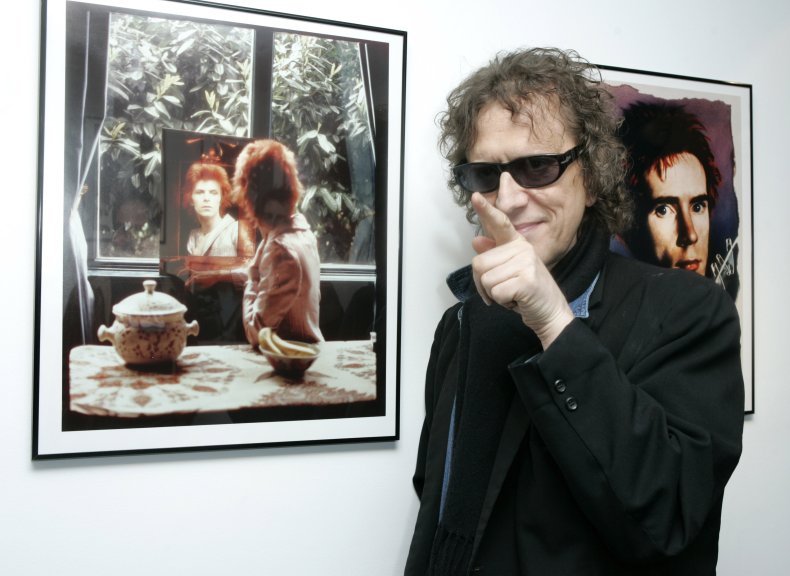 The heartfelt statement concluded: "Let us not mourn the loss, but instead celebrate the fabulous life and extraordinary career of Michael David Rock. While you do so in your own way, we must ask that the privacy of his nearest and dearest be respected at this time. Therefore, there will be no further comments."
Many of the London-born photographer's pictures became what are now iconic album covers such as Queen II by Queen, Raw Power by Iggy Pop and The Stooges and Transformer by Lou Reed.
In recent years, Rock shot contemporary musicians like Snoop Dogg, the Yeah Yeah Yeahs and Miley Cyrus.
"Legendary photographer Mick Rock has passed away at the age of 72," said music publicist Eric Alper. "You weren't a superstar unless he took your shot."
"Rest in peace the great Mick Rock, a fundamental photographer in the history of music, immortalized David Bowie for many years, his legacy immortalized his name, this is a photograph during a meeting I had with him in Los Angeles," tweeted fellow photographer Fernando Aceves.
Photographer and director Clayton Cubitt added: "RIP to photographer Mick Rock. Even if you didn't know his name (you should know his name!) you definitely knew his iconic work."
"The late Mick Rock photographed every musician you've ever heard of but I've always loved 'Playground Dude' from 1972; the definition of rock 'n roll," said film critic John Maguire.