Tributes Paid to Sad Frosty, Houston Rapper, Dead at 24
Tributes are pouring in for Texas rapper Sad Frosty who has died at the age of 24.
A cause of death has not been revealed but the Houston's rapper's death was confirmed on his official Instagram account on January 16.
"Long Live Sad Frosty 3/4/97—1/14/22," the caption reads, confirming that he passed away on January 14.
The rapper's real name is not known and not much is known about his personal life either, but he is perhaps best known for his single "ADHD Freestyle."
He was also known for his collaboration with fellow rapper DC The Don on a track titled "Beavis and Butthead."
Frosty's YouTube channel, where he posted fairly regularly, boasted almost 95,000 subscribers at the time of his death.
His death has shocked the hip hop community with many sharing tributes and condolences.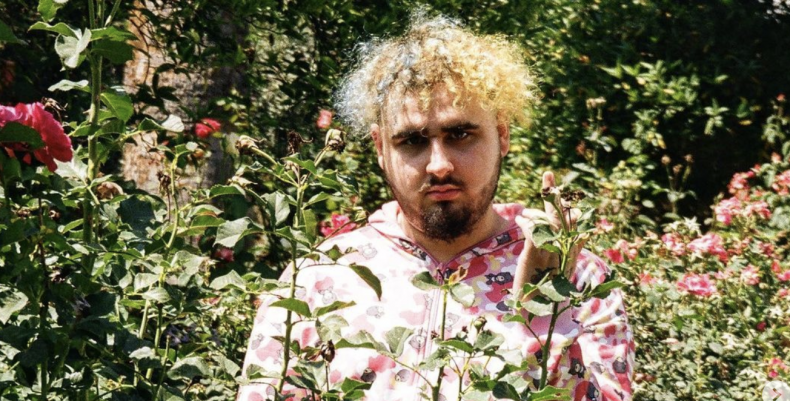 "I love you and miss you brother I'm not a bit bit GOING HARD FOR U THE REST OF MY LIFE," artist TyTheGuy wrote on Instagram.
While digital creator ImDontai added: "I love you man...you really helped a lot of people more than you know."
Another comment reads: "No bro you was the first who had faith in me Frrr I'll remember you forever."
Content creator Harrison Nevel added: "Rest easy bro. Man so sad to hear this."
On Twitter, one fan tweeted: "RIP SAD FROSTY. Loved bro music so much especially his collabs with dc the don. I can just remember hearing his song in berlins merch intro and hearing him in Dontai intros to this day. We love you frosty."
While another added: "Rip Sad Frosty. I will see you in the next life my friend."
"Sad Frosty death got me extra shocked right now," said another.
Another tribute reads: "Using his high energy production, as well as hard hitting, blunt vocal inflections that helped people in any way they saw fit. His style, personality, impact and sound will never be forgotten.
RIP SAD FROSTY. one of the most unique musical talents of the current generation."
"R.I.P. Sad frosty. Only met you once and you had such friendly energy. Sad to know you are gone, happy to know your free of any pain earth gave you," said another.
"Sad Frosty was one of the first artists that ever directly messaged me, posted my art and complimented me. He was always kind the couple times we interacted. And he was a very talented person. This does hurt, genuinely. Long Live Sad Frosty," tweeted another fan.