Tributes Paid to Stuart Damon, 'General Hospital' Actor, Dead at 84
Stuart Damon, who played popular character Dr. Alan Quartermaine on daytime soap General Hospital for more than three decades, has died at the age of 84.
General Hospital's executive producer Frank Valentini confirmed the news on Tuesday, when he shared on Twitter: "On behalf of everyone at #GH, I want to extend my deepest condolences to Stuart Damon's family and all who loved him. Stuart was an absolute legend of our industry and he'll be sorely missed."
The beloved actor's son, Christopher, told KABC-TV's entertainment reporter George Pennacchio that his father had been battling renal failure in recent years.
Damon's son also spoke of how much the star cherished being a part of long-running show General Hospital, saying: "It was his favorite place to be. He loved playing Alan and was always so appreciative of that role and that job. It was his passion."
As countless fans took to Twitter to express their sadness over the news, a number of Damon's General Hospital co-stars shared tributes and memories of the actor.
Actress Amber Tamblyn posted throwback pictures from the show's set, as she tweeted: "Broken hearted to hear of the passing of Stuart Damon.
"He played my adopted dad on General Hospital for 7 years and he was the most kind, wonderful, loving, supportive person. He always made me laugh and made me feel safe on set. I love you, Stewy. Rest well now, my friend."
Nancy Lee Grahn, who is in her 25th year of playing Alexis Davis, wrote: "What a lovely, funny, talented Prince of a man. He truly was Charming. What a pleasure it was to work with his iconic self. Condolences to his family. 💔 RIP Stuie."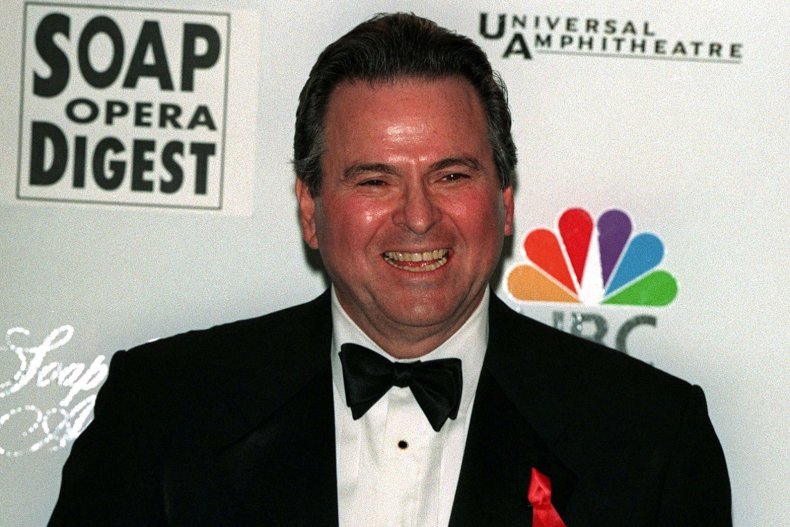 Tristan Rogers, who plays Robert Scorpio on the ABC soap, said: "It is with much sadness I heard of Stuart Damon's passing. He brought a real steadiness to the Quartermaine family. I enjoyed my scenes with him. Rest easy my friend."
Erstwhile series regular Michelle Stafford also paid tribute, tweeting: "Stuart Damon and I lived in the same neighborhood years ago. I would see him at the local coffee place almost every morning. He was always so warm and filled with funny things to say. He was so kind to me. Such a loss. Godspeed Prince."
Genie Francis, who has been a part of the show since 1977, shared a snapshot of Damon kissing her on the cheek, as she wrote: "I am so grateful to have had this wonderful man in my life. I am very sad today."
Also posting an old photo, actor Sean Kanan said: "I am saddened to have learned that Stuart Damon has passed. Although we had lost touch over the years I will never forget his kind soul, zany sense of humor and talent. RIP Stuey Damone."
Castmate Jon Lindstrom, known for his role as Kevin Collins on the soap, tweeted: "R.I.P. Stuart Damon. Or 'Big Stuey' as we lovingly called him. The world will be a much less colorful place without him."
Meanwhile, Wally Kurth, who played Ned Quartermaine, said of Damon: "What a joy it was to work alongside the great Stuart Damon. A very talented actor and singer and a kind, generous soul. Our characters often butted heads but between takes, it was a lot of laughter. RIP Prince Charming. ❤️🙏❤️ #hisroyallooeyness."
Daytime Emmy-winning actor Damon starred on General Hospital between 1977 and 2013, also appearing on the spinoff Port Charles. While his character died in 2007, Quartermaine returned as a ghost, according to Entertainment Weekly.