Parisians Seek Solace in Hemingway as Normality Gradually Returns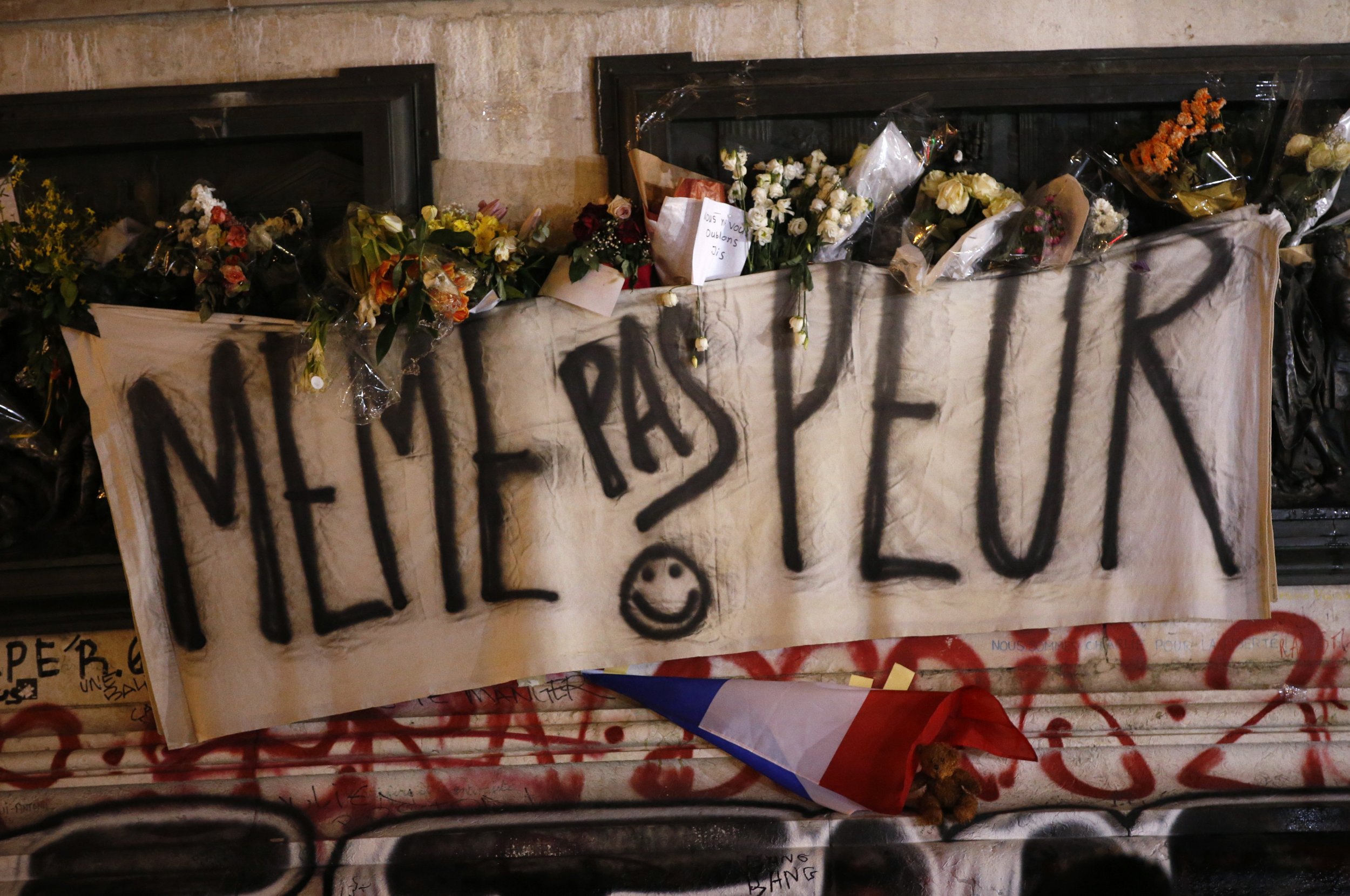 Then there was the bad weather. It would come in one day when the fall was over. We would have to shut the windows in the night against the rain and the cold wind would strip the leaves from the trees in the Place Contrescarpe. - Ernest Hemingway
"Then there was the bad weather." The opening line of A Moveable Feast, Ernest Hemingway's 1964 memoir, describing the life of an American expatriate in 1920s Paris.
More than 50 years after its publication, Hemingway's description of a foreboding damp chill in the French capital resonated on a cold and dreary Saturday evening as Parisians pieced together the aftermath of a deadly attack.
Hemingway's homage to the so-called City of Light has become a source of comfort for Parisians in 2015: a symbol of defiance against the militants who killed 130 people and injured hundreds more on the evening of November 13.
French publisher Folio told the Guardian newspaper last week that orders for A Moveable Feast rose from an average of 10-15 copies per day to 500 since the attacks. The memoir, published three years after Hemingway's death, is now the best-selling book on Amazon's French site and copies have been left among flowers and candles at the impromptu memorial sites scattered around the city, reports Le Figaro.
David Ducreux of Folio also told the British newspaper that the publisher had "received many orders from groups such as Fnac and Amazon, amounting to 8,500 copies [of A Moveable Feast ]." Folio usually sells between 6,000 and 8,000 copies a year.
Other tributes across Paris included messages left at the memorial sites written in Latin, inspired by the motto "Je Suis Charlie," reports The Local France. Ten journalists and two French police officers died in an attack at the Paris offices of satirical magazine Charlie Hebdo in Paris in January 2015, for which Al-Qaeda in Yemen claimed responsibility. People across the world used the phrase "Je Suis Charlie" in solidarity to those who died.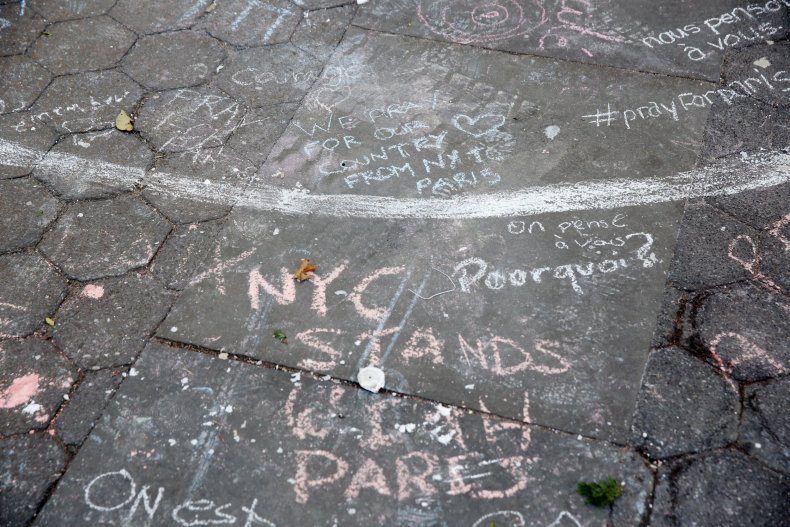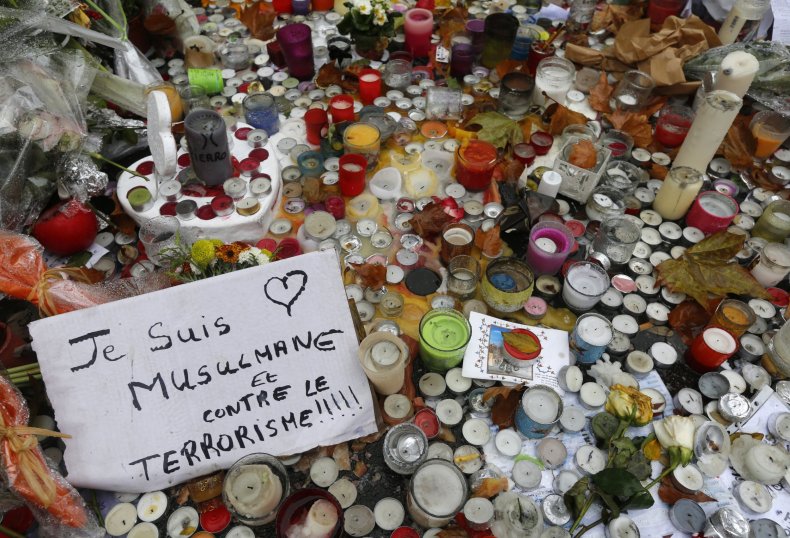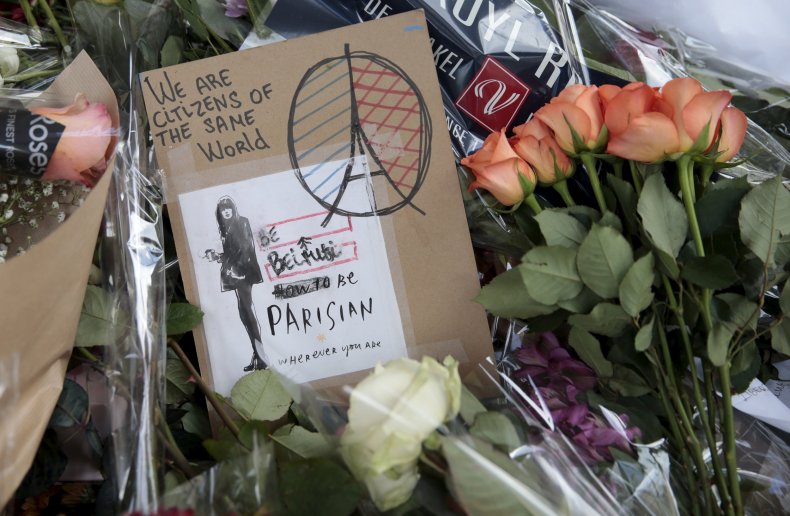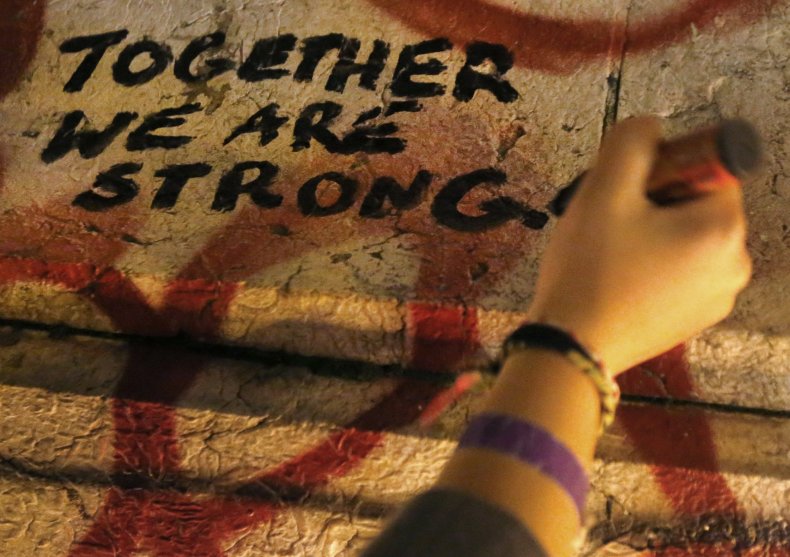 Tributes to the Paris dead have also extended across the world. A rendition of the French national anthem preceded almost all major sporting events across Europe over the weekend, while American rock band Foo Fighters said on Monday that its new EP — titled Saint Cecilia — is to be dedicated to the victims of the Paris attacks.
In a letter on the band's website, Foo Fighters' leader Dave Grohl encouraged fans to give money through a donation link to victims and to the family of Nick Alexander, a merchandise seller, who died when militants stormed the Bataclan theatre during a show by Eagles of Death Metal.