Tributes Pour In for Country Music Legend Naomi Judd
Tributes have poured in for country music legend Naomi Judd after her family announced she had died, aged 76.
The icon's family announced in a Saturday tweet that Judd had died "to the disease of mental illness" and that they were "shattered" by her death.
She died one day before The Judds were due to be inducted into the Country Music Hall of Fame in Nashville.
As news of Judd's death broke, tributes poured in for the singer over social media platform Twitter.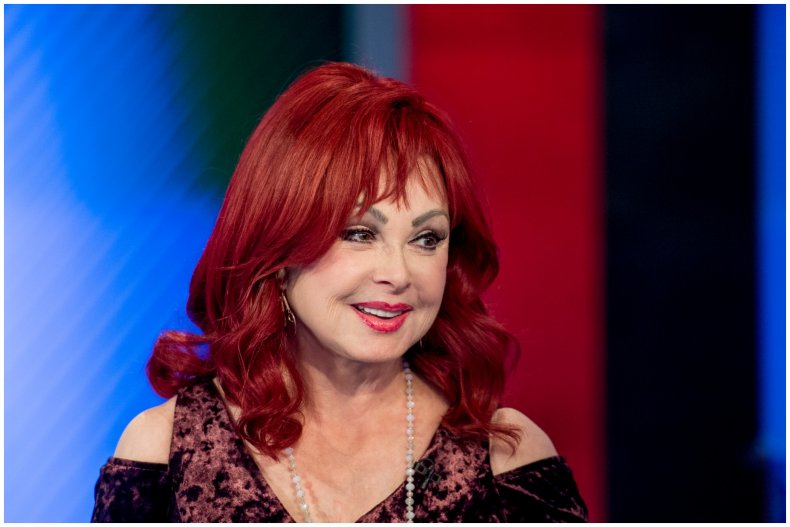 Actress Kristen Johnston said on Twitter: "I'm so sad about Naomi Judd. She was so lovely and warm and fun. But the thing I remember best was how proud she was of her daughters, she talked about them the whole time. My heart breaks for her family."
Author and former Democratic presidential candidate Marianne Williamson tweeted: "Naomi Judd was a lovely woman and I'm very sorry to hear about her passing. May she find peace at last. My deepest condolences to her daughters. May God bring them comfort in this hour of their agony."
Singer Crystal Gayle posted: "I am deeply saddened by the loss of my friend and fellow Kentuckian, Naomi Judd. Naomi was always so special to be with. She accomplished so much and she will be missed and loved forever. My prayers go out to Naomi and her family."
The account for the Grand Ole Opry country music venue tweeted: "We held a pause in tonight's Opry performance for a moment of silence in Naomi Judd's honor, recognizing her impact as an artist and human being will last forever. Our prayers for peace are with her family, friends and fans."
Judd's exact cause of death has not been released at this time.
The Judds, a mother-daughter duo, had 14 No. 1 songs. Naomi Judd stepped away from music in 1991 following her hepatitis diagnosis.
She later revealed her mental health struggles in the 2016 book, River of Time: My Descent into Depression and How I Emerged with Hope.
Judd's husband of 32 years, Larry Strickland, said the family requests privacy in a statement sent to People.
It read: "Naomi Judd's family request privacy during this heartbreaking time. No additional information will be released at this time."
The Judds were catapulted to stardom with the following hits: "Love Can Build a Bridge," "Mama He's Crazy," "Why Not Me," "Turn It Loose," "Girls Night Out," "Rockin' With the Rhythm of the Rain" and "Grandpa."