Tributes are pouring in for Jordan Cashmyer, a star of the TV show 16 and Pregnant, who has died at the age of 26.
Jordan Cashmyer appeared on Season 5 of the popular reality series, which explored the challenges facing pregnant teenagers, in 2014. She gave birth to her daughter Evie after her appearance on the show with her then-boyfriend Derek Taylor. She experienced homelessness when her family disowned her as they disapproved of Taylor.
Her mother Jessica Cashmyer confirmed that her daughter passed away in Maryland on Sunday. She shared a post from her husband and Jordan's father's Facebook page speaking of the family's heartbreak at the loss of their beloved daughter, who was a mother of two.
"Last night I received a call no parent ever wants," Jessica Cashmyer wrote, alongside a photo of her daughter.
"My oldest beloved daughter, Jordan has passed away, she was only 26 years old. Our hearts are truly broken. No parent should ever have to go through losing a child, EVER. Please keep my family in your thoughts prayers as we navigate through this terrible tragedy. Please understand and respect our privacy at this time."
No cause of death has been shared at this time.
The Maryland Office of the Chief Medical Examiner confirmed Jordan Cashmyer's death to E! News. A representative for Cashmyer also confirmed her death to the outlet and said she had been in a good place mentally and physically before her death.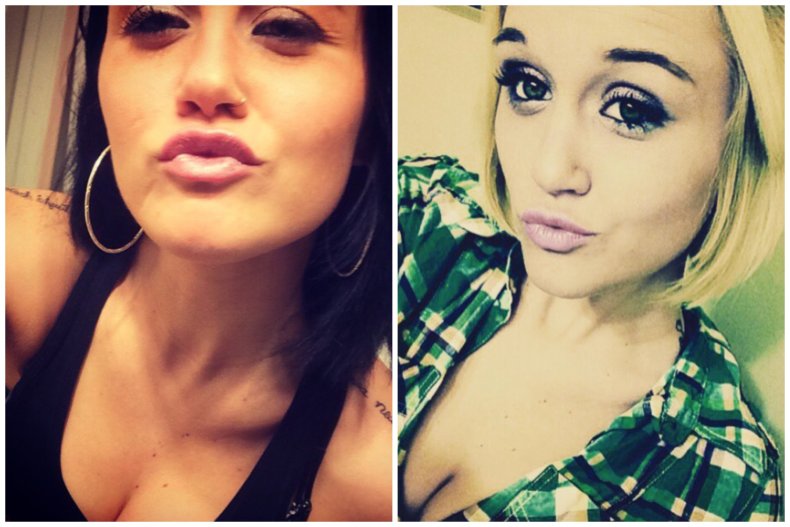 "This is an incredibly sad day. Jordan was a sweet and caring person," her representative said.
"Last we spoke she was doing well and seemed to be in a good place mentally and physically. I wish people had the opportunity to know her beyond her struggles. I was always rooting for her and am grateful I had the chance to know and work with her all these years. Life wasn't always kind to her so now she is able to be at peace."
"We are deeply saddened to learn about the passing of Jordan Cashmyer," MTV's Teen Mom tweeted. "Our hearts go out to her family and friends during this difficult time."
Perez Hilton tweeted: "Jordan, her boyfriend Derek Taylor, and their daughter Evie were on the show back in 2014. She also gave birth to a second daughter, Lyla, last year. R.I.P."
Over on Facebook, a well-wisher commented: "May God keep her close and ease your pain... Sending prayers to your beautiful family."
While another said: "I'm so very sorry Jessica. You and your family are in my thoughts and prayers."