Tributes Paid to Serge Onik, 'So You Think You Can Dance' Star, Dead at 33
Serge Onik, a dancer and choreographer known for his appearance on the show So You Think You Can Dance has died. He was 33 years old.
Onik's representative Jim Keith, president of the Movement Talent Agency, confirmed his death in a statement released to Entertainment Weekly. His cause of death is unknown at present.
"He was an amazing dancer with a huge heart and he touched the lives of everyone who met him," Keith said in a statement. "He will be truly missed. This is a sad day for us at the agency and for the dance community as a whole."
A trained ballroom dancer, Onik was born in Kharkiv, Ukraine and his family moved to the U.S. when he was 3-years-old.
He made it to the top 20 of So You Think You Can Dance's 11th season in 2014.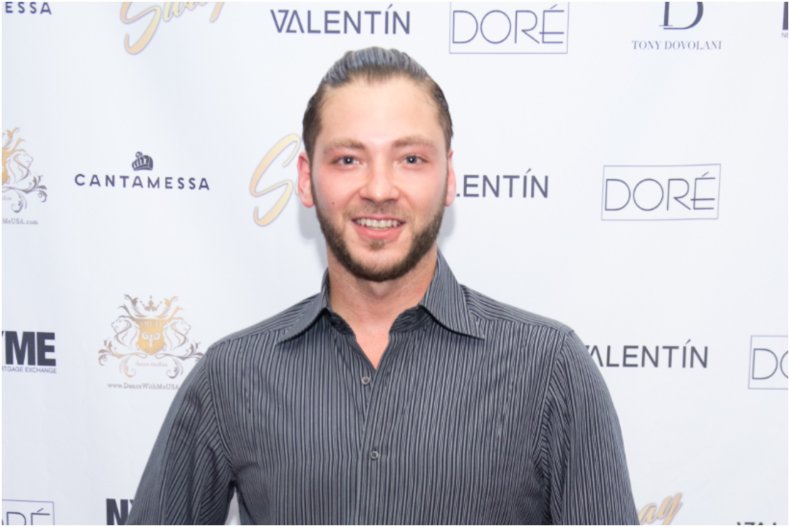 Tributes are pouring in for the late talent who also appeared on Dancing with the Stars, Marvel's Agent Carter, Bones, and Jane the Virgin.
His last role was in Lin Manuel-Miranda's In the Heights this summer.
"The world lost Serge Onik today. He touched the figure skating world through his crossover from dance into skating choreography. I did not personally know him but I sure benefited from his creative genius. To those who knew and loved him, my heart is with you," said Jackie Wong of Rocket Skating.
Kristyn Burtt, host of Dance Dish, paid tribute to "an incredible talent."
"My heart is broken. @sergeonik was not only an incredible talent, but he was a great friend," she tweeted. "RIP, my friend."
Another tweet reads: "I can't stop crying. RIP my beloved friend and talented choreographer Serge Onik. The world has lost an incredible life. Thank Serge for everything. May your soul rest in peace."
While a fan added: "Gonna miss this sweet sweet man. Was lucky enough to meet him a few times and witness his beauty on and off the dance floor. Such a beautiful soul. Rest in the sweetest peace my friend @sergeonik to everyone who knew him, I send my condolences."
One of Onik's former dance partners tweeted: "This is going to hurt forever! RIP Serge Onik! Such a privilege to dance with you and learn from you!"
Another tweet reads: "This one hurts to the core. The performing arts community is such a tight group of uber talented individuals and Serge Onik was loved and respected by so many. I'm in shock and can't find the words..."