Tributes Paid to Sly and Robbie Bassist Robbie Shakespeare, Dead at 68
Tributes are pouring in for renowned bassist and producer Robbie Shakespeare who passed away at the age of 68.
Known for being part of the duo Sly and Robbie with Sly Dunbar, the Grammy-winning musician is reported by The Jamaica Gleaner to have died in Florida, where he had been awaiting kidney surgery.
The beloved musician is credited with revolutionizing the sound of reggae and dancehall music and produced works for the likes of Bob Dylan, Bob Marley, Mick Jagger, Grace Jones and more.
His death was confirmed by Jamaica's Culture Minister Olivia Grange who released a statement announcing the sad news.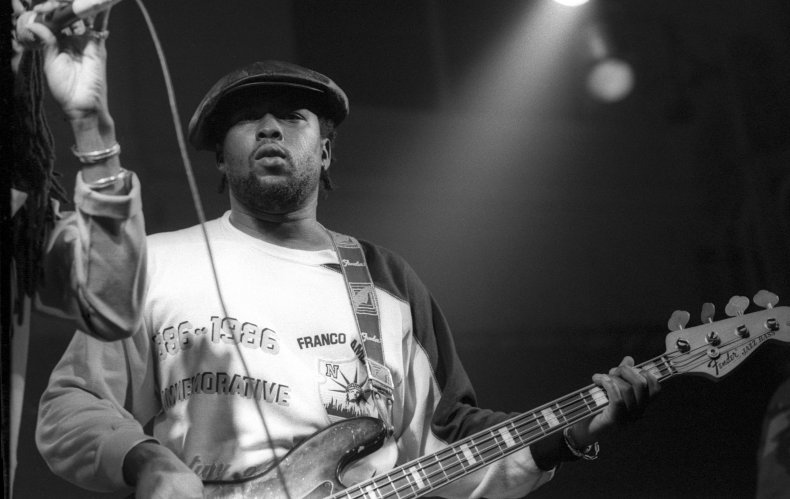 "I am in shock and sorrow after just receiving the news that my friend and brother, the legendary bassist Robbie Shakespeare has died," she tweeted.
"Robbie and Sly Dunbar, the drummer, as Sly and Robbie, have been among Jamaica's greatest musicians. This fantastic team took bass playing and drumming to the highest level as they made music for themselves as a group and for many other artistes locally and internationally."
Grange added: "Robbie's loss will be severely felt by the industry at home and abroad. My condolences to those he leaves behind. Love you, Robbie. Rest in peace."
Among those leading tributes is Jamaican prime minister Andrew Holness who praised Shakespeare's influence on music in the country.
"When it comes to reggae bass playing, no one comes close to having the influence of Robbie Shakespeare," Holness tweeted. "He will be remembered for his sterling contribution to the music industry and Jamaica's culture."
While BBC Radio 1Xtra reggae music presenter David Rodigan paid tribute to Shakespeare's skills as a bassist.
"The bass is everything in Reggae music and Robbie Shakespeare played his bass guitar like nobody else; he made the beat drop, speaker boxes shook and we rocked," he tweeted. "His passing is a tragic loss; his contribution to the genre is immeasurable. RIP Robbie Shakespeare."
Noah Shachtman, editor in chief of Rolling Stone magazine tweeted: "Rest in Power, Robbie Shakespeare. No one—I mean no one—held it down like you did."
Meanwhile, Sirius XM host Eric Alper added: "Robbie Shakespeare, the great bassist and record producer, has died at the age of 68. As part of Sly and Robbie with Sly Dunbar, he was a legend, one of the most influential artists ever to come out of Jamaica, and he will be missed."
While singer Ghostpoet tweeted: "RIP Robbie Shakespeare. This man's work as part of the legendary production duo Sly & Robbie and for many others will never ever be forgotten. Gutted. Fly high Basspeare!"