Beyoncé Fans Mock Trick Daddy for Saying She 'Can't Sing,' Blasting Jay-Z
Don't come for Beyoncé or the BeyHive will come for you.
Rapper Trick Daddy is learning that the hard way after he criticized Beyoncé Knowles' singing abilities in an interview.
The Miami rapper—whose given name is Maurice Samuel Young—offered his "unpopular opinion" on the Clubhouse app this week.
"Beyoncé ain't trying to give back to music, and Beyoncé don't write music," he said, before adding. "Beyoncé can't sing."
He then added: "Beyoncé is to R&B what Jay-Z is to New York," and suggested that Jay-Z is only successful because New Yorkers wanted a mega hip-hop star after the death of Biggie Smalls.
"New York lost Biggie and they needed a hero," Trick Daddy said.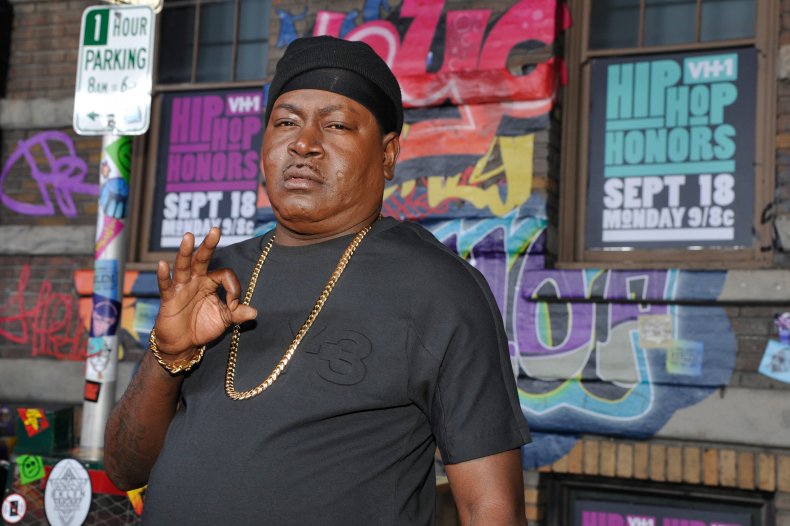 He also further shaded Jay-Z, saying that Hova has "never won the greatest rapper alive" title.
Trick Daddy received immediate backlash for his comments about the couple and their talent.
"Trick Daddy ain't had a hit since 2004 and he got the nerve to talk about Beyoncé & Jay-Z. Man if you don't sit your faceless behind down somewhere bro," reads one tweet.
While another person added: "I forgot Trick Daddy even existed but did somebody leave him in the microwave to long or sum cause ikyfl. like sir in 15 years no one will barley if even remember you at all worry about that instead of two people leaps and bounds more talented and successful than you."
The rapper's Instagram has now been swarmed by the BeyHive, who are commenting millions of bee emojis on all of his posts.
The dedicated fandom are known for vehemently defending the singer and Trick Daddy has certainly wound up on their wrong side after his comments.
"Trick daddy. You already out here looking like the melted brownie inside of a kid cuisine dinner," reads another tweet. "Don't speak about Beyonce."
While another fan posted: "Trick Daddy's old bitter hating ass got some NERVE coming for Beyoncé Giselle Knowles-Carter by saying that she can't sing. He needs to NOT speak on her, and worry about his irrelevant ass music career that no one cares about."
"chile....i KNOW trick daddy ain't taking about THEE BEYONĆE GISELLE KNOWLES CARTER," said another.
Another tweet reads: "Ik damn well Trick Daddy ain't talkin shit bout Beyoncé and Jay-Z like his ass relevant still. Let's run this back..."
Trick Daddy, 46, released his debut album, Based On a True Story, back in 1997. Some songs he's known for include "Nann N—," featuring Trina, and "I'm a Thug."