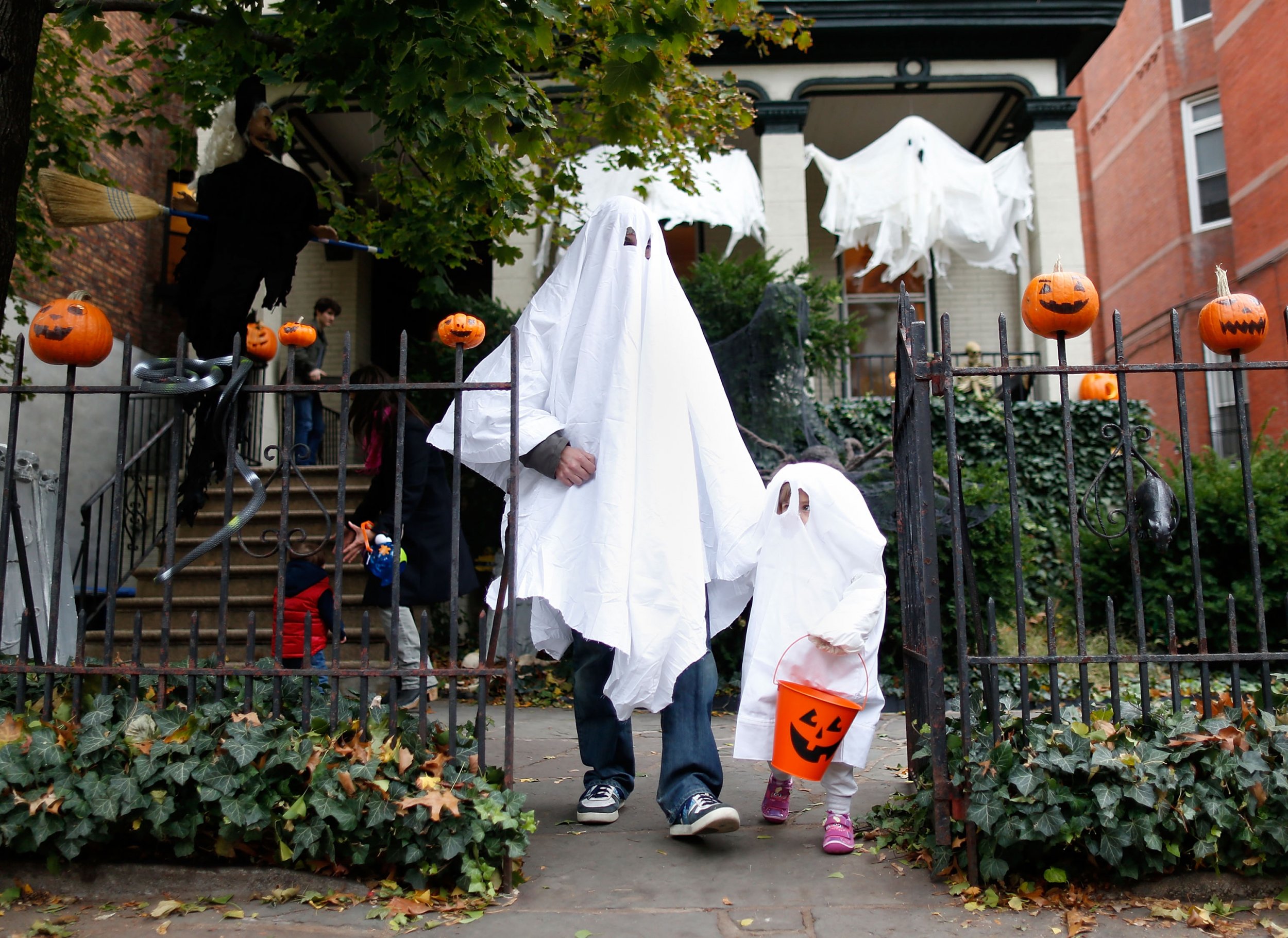 Every Halloween, concerned parents and candy-seeking teenagers consult the internet and each other to try to determine just how old is too old to go trick-or-treating. But now, leaders in one Canada town are attempting to make the decision for them.
The city council in Bathurst, New Brunswick, is on track to pass a set of rules next month prohibiting people over age 16 from trick-or-treating, according to The Canadian Press agency. Its members are also attempting to set a curfew of 8 p.m. for the October 31 tradition. People who are too old or out too late could be fined $200.
Seem harsh? The regulations are actually a modification of a current policy banning kids 14 and up from going door-to-door and cutting off the celebrations at 7 p.m.
The bylaws are an attempt to protect public safety, but they're causing controversy even a month out from Halloween. "Some kids are tall," Deputy Mayor Kim Chamberlain told CBC Tuesday. "My cousin's son is 5'4 and 15 years old. What are we going to do, go up to him and ask him, 'How old are you?' and 'Show me your ID?' That doesn't make sense."
Bathurst's 14-and-under policy has been in place for the last 12 years, but it got a second look when several residents complained about the rules in 2016. Last fall, Bathurst Mayor Paolo Fongemie told The Starhe thought the ban sent the message that the city didn't support its young families. Plus, he added, "I think our police officers have other things to do than to police that matter on Halloween night."
The Canadian town isn't the first to try to regulate Halloween. Cities including Bishopville, South Carolina, and Belleville, Illinois, have enacted bans on trick-or-treaters over 12 in recent years, even though they're rarely enforced, according to the Associated Press. In general, such rules are motivated by a desire to cut down on crime, which at least one expert has found peaks on Halloween night.
Northeastern University's James Alan Fox wrote for Boston.com in 2011 that, locally, "the evening violent crime count on October 31 is about 50 percent higher than on any other date during the year, and twice the daily average."
Other statistics show societal expectations for a trick-or-treating age limit. FiveThirtyEight and Survey Monkey found that more than half of people who celebrate Halloween think kids should stop going door-to-door at some point between ages 12 and 15.
Also—Bathurst city council, take note—people generally agree that trick-or-treating should start at 6 p.m. and end at 9 p.m. Give them something good to eat.