'I'm a Little Trigger-happy': Connecticut Officer Fired for Threatening Youths on Video
A Connecticut police officer who was recorded warning a group of young people not to fight or run away because he is "a little trigger-happy" has been fired.
Officer Stephen Barone was dismissed from the Hartford Police Department following an internal investigation into the video which was recorded in August and a separate traffic incident from July.
"Our success as a police department depends on our relationship with the community we serve," Hartford Police Chief David Rosado said in a statement.
"Every day, the men and women of the Hartford Police Department are out doing good police work with professionalism and respect, and this officer's conduct does not reflect the values of our agency. I did not make this decision lightly. We hold ourselves to high standards, and when we fall short, we take responsibility for it."
The video, which was later uploaded onto Facebook, shows Barone talking to the group after receiving a trespassing call.
"At this point, you're all being stopped on suspicion of trespassing," Barone said. "We're going to get everyone's information, we're going to go make sure no one has any drugs or guns on them and we're going to get everyone's name.
"If anyone wants to fight or run… I'm a little trigger-happy guys. I'm not gonna lie, and I get paid a ton of money in overtime if I had to shoot somebody. Don't do anything stupid," the officer adds.
When the group later object to the "spooky" warning, Barone tells them "there's four of you and one of me, alright?"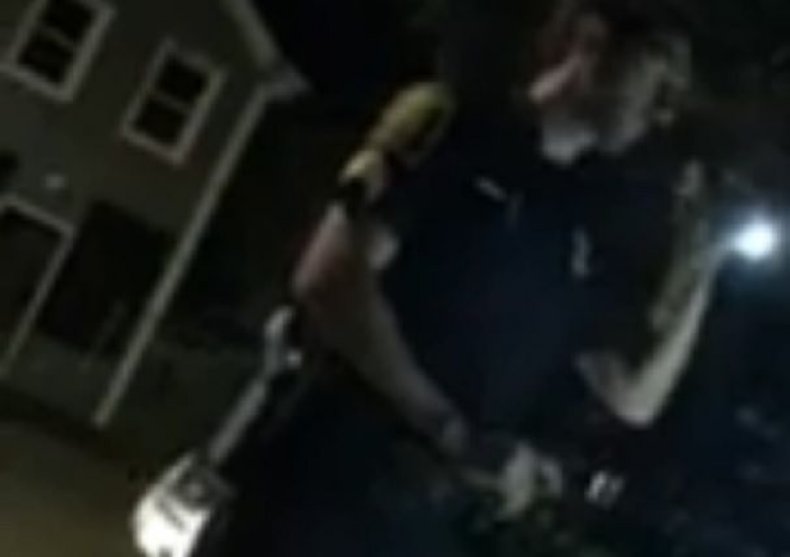 Rosado said following the review of the video, it is "clear to me that there's no scenario in which Mr Barone can return to his duties as a productive member of the Hartford Police Department.
"As a department, we are committed to building and rebuilding a strong relationship with residents across our city based on mutual respect, accountability, transparency, and a shared desire to live in a strong Hartford," Rosado added.
The man who recorded the incident, Rashawn Johnson, said he and his friends were drinking on the front porch at his friend's house when they were approached by Barone.
"We weren't doing nothing wrong," Johnson told CBS Connecticut. "We were all just in shock to hear him say that and glad there were other officers there that were more professional about their job.
"I'm glad I did pull my phone out. I'm sure this is something that happens all over the country where cops say something like this every day and it doesn't get recorded," Johnson added.