Trinity College Professor Defends 'Whiteness Is Terrorism' Tweet Amid Alumni Backlash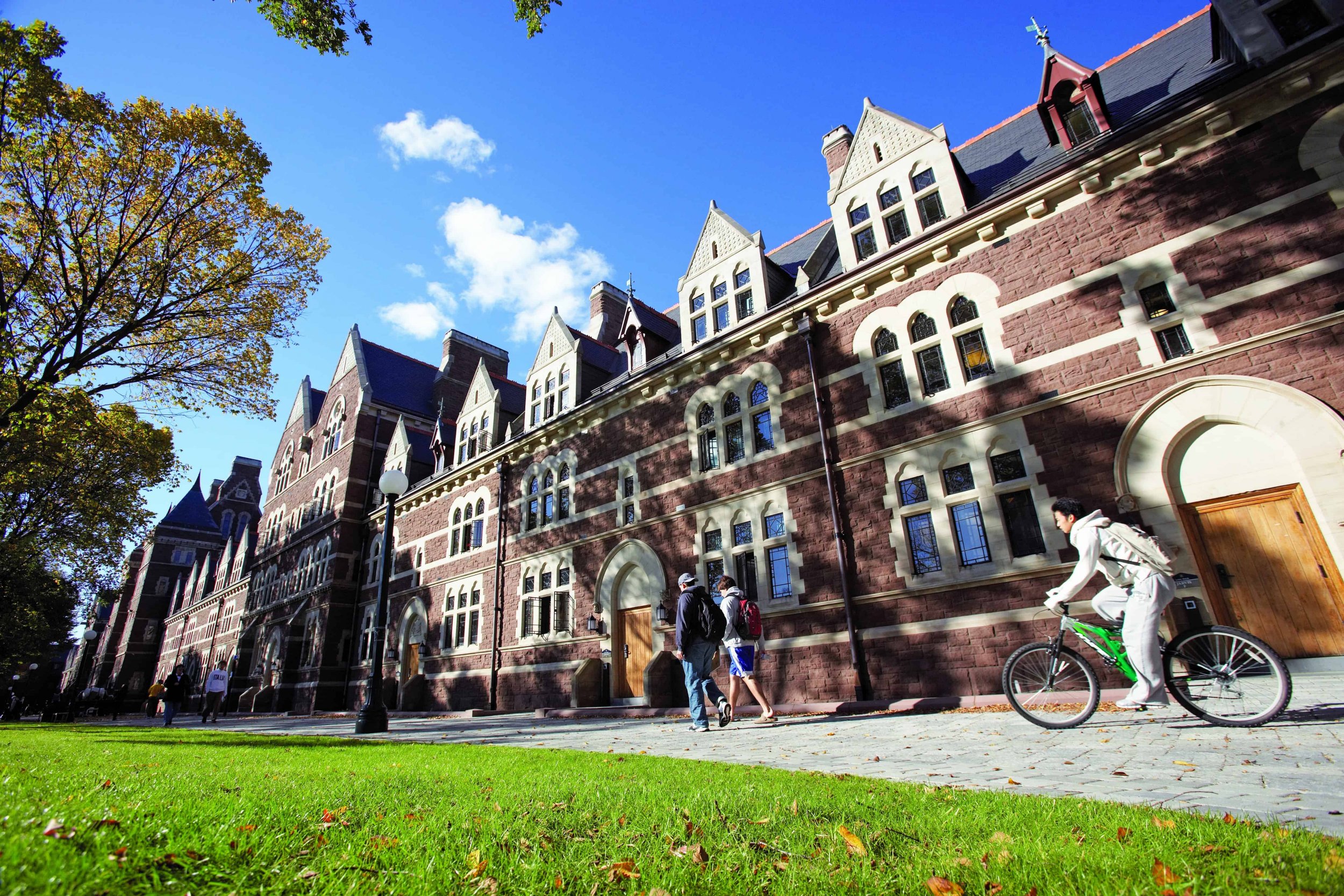 After facing criticism for posting on Twitter that "whiteness is terrorism," Johnny Eric Williams, a sociology professor at Trinity College in Connecticut, stood by his comment on the basis that the ideology isn't controversial.
The tweet, along with another that claimed all self-identified white people were invested in and colluded with systemic white racism and white supremacy, drew the ire of a private Trinity alumni Facebook group. Williams told Newsweek he understood why people could be upset by the comments, but claimed he was referencing a systemic issue. His comments and the resulting outcry speak to a broader conversation about inequality and institutional bias happening on university campuses nationwide.
"I'm referring to whiteness as an ideology, which everyone in the United States is immersed in because we live in a white supremacy society," Williams said. "Because there are people walking around believing that they're white and acting as if they're white, when there's just the human race."
He claimed race doesn't exist and instead characterized whiteness as a system which ranks socio-political groupings into hierarchies of superiority versus inferiority.
"It's a system that advantages whiteness and people who take on the veneer of whiteness themselves," Williams said. "So if someone is black, they can become white too. They'll still be black, but they're going to be acting and living as though they're white too." He added that over-policing, mass incarceration and health inequality were evidence of the kinds of damage wrought by society that inherently rewards whiteness.
Dominic Rapini, a 2018 Senate candidate for Connecticut and a Trinity alumnus, posted on Twitter that Williams was a "scar on this great institution." Rapini later added that Williams doesn't accurately represent Trinity College.
"The sad thing is that his hate speech will continue until he faces severe consequences for his actions. Wake up, administration!" said one member of the private alumni Facebook group, who allowed Newsweek to use their post on condition of anonymity.
Williams defended his comments against such claims by placing them in the context of ongoing discussions within academia and beyond.
"They're not controversial in the academy. They're not controversial within the black community. I don't think they're controversial at all," Williams said of his tweets. "I think they're controversial with people who see themselves as white, because it reveals in a telegraph that they're immersed in that whiteness to a point where it's hard for them to see anything else."
However, several members of the private Facebook group for Trinity alumni have argued that Williams was being purposely incendiary by posting the tweets without situating them in context.
"If they are academically derived words that make sense in context, then they should be used in [an] academic context, not provocatively," said another member of the Facebook group, who also asked Newsweek to keep their identity private. "He knows what he is doing by stirring the pot, and it's not in the best interest of Trinity College."
This isn't the first time Williams' social media posts have come under scrutiny. Earlier in April he posted on Facebook that "'white' kneegrows really need a lot of therapy and a good 'ol a** kicking.'" He commented on the post that he was referencing people like former President Barack Obama and former first lady Michelle Obama.
Williams told Newsweek it was a satirical reference, and argued that a lack of meaningful Obama-era policies to help minority communities perpetuated "whiteness" and therefore became "terror in itself."
In 2017, Williams was placed on leave following accusations of racist remarks but was later cleared by a formal review. Due to the incident, 16 students in the incoming class of 2021 withdrew their acceptance and past contributors chose not to donate for an estimated impact of $200,000.
Trinity College President Joanne Berger-Sweeney told Newsweek the educational institute supports academic freedom, free expression and inquiry. In times such as these, Berger-Sweeney argued shutting down the conversation is not the best solution.
"When speech proves controversial, our responsibility as educators is to promote more debate and discussion, not less," Berger-Sweeney said. "Twitter is a challenging place for a thoughtful discourse, which is clear from this example."
Despite the backlash, Williams, who said he's been at the school for 23 years, contended that he is able to be unbiased in the classroom.
"I treat my students with the utmost respect. I see them as scholars with the potential to acquire the knowledge that I'm trying to input but also to think critically, independently of me, about the world and see themselves as transformative agents and not learned people who will just go out, get a job and work for somebody else," Williams said.
This article has been updated to include the response from Trinity College President Joanne Berger-Sweeney​.