Trinity Health Sets Employee Deadline to Prove COVID Vaccine Status or Face Termination
Trinity Health is mandating all employees to prove they are fully vaccinated against COVID-19 by Sept. 21 or potentially lose their jobs, the Associated Press reported. Trinity is one of the country's largest Catholic health care systems and one of the first hospital associations to require inoculation from employees.
All of the group's 117,000 employees throughout 22 states, as well as contractors and anyone conducting business in a Trinity facility, have to meet the deadline. Exceptions to the requirement may be allowed for religious or health reasons, the Associated Press added.
Trinity believes about 75% of all employees are at least partially vaccinated against COVID-19. Trinity Health CEO Mike Slubowski said that the requirement will provide a safer environment for those who can't be vaccinated, the immunocompromised and the system's own staff.
"Over the last year, Trinity Health has counted our own colleagues and patients in the too-high coronavirus death toll," Slubowski said in a statement.
For more reporting from the Associated Press, see below.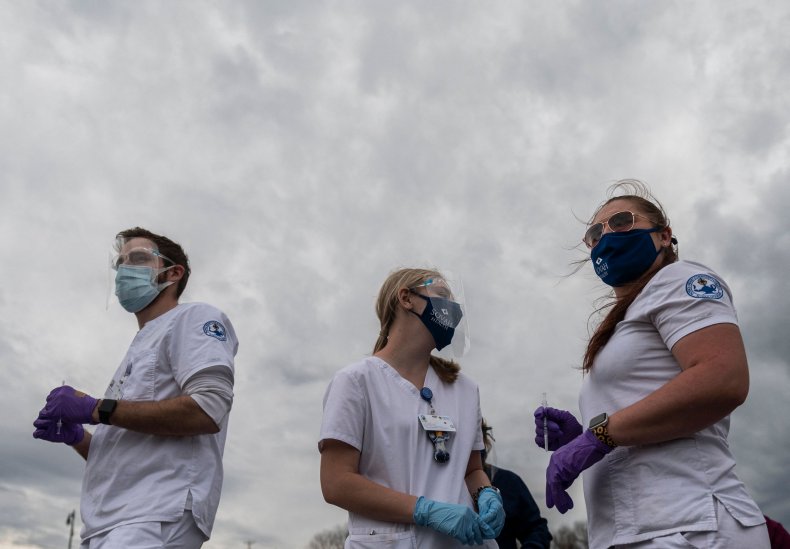 India will spend $3.1 billion to create new health care facilities in preparation for another possible wave of coronavirus infections.
On Thursday, India's Health Ministry announced more than 800 confirmed deaths and 45,892 new cases,
Health Minister Mansukh Mandaviya says 50 field hospitals with up to 5,000 beds, 20,000 intensive care unit beds, 700 pediatric centers and storage facilities for medical oxygen in 700 districts will be set up in nine months.
India increased the numbers of oxygen-supported beds to more than 400,000 from a mere 50,000 in March last year, Mandaviya said Thursday.
Prime Minister Narendra Modi's government approved the new spending at a Cabinet meeting. The federal government will meet 65% and states 35% of the expenditure.
More than half of India's reported 400,000 coronavirus deaths, third highest in the world, have occurred in the past two months as the delta variant of the virus tore through the nation and overwhelmed its already strained health system.
New cases are on the decline after exceeding 400,000 a day in May. Total cases stand at 30.7 million.
Sri Lanka suspended administering the Pfizer vaccine as the second dose for those who received the AstraZeneca shot following a confirmation that the island nation will get more AstraZeneca vaccines next week.
Health Ministry spokesman Dr. Hemantha Herath says the World Health Organization has informed that Sri Lanka would get the required amount of AstraZeneca vaccines in the third week of July. Sri Lanka is facing a shortage about 540,000 doses of AstraZeneca.
Herath says the Ministry would roll out AstraZeneca vaccination drive on July 19. He says it's better to give the second dose from the same vaccine rather than subjecting people to mix and match testing.
However, so far 2,171 people have received Pfizer as their second dose.
About 384,000 people were fully vaccinated before Sri Lanka ran out of AstraZeneca doses, with 540,000 people receiving one does.
Sri Lanka, which has had an increase of coronavirus infections and deaths since April, has recorded 268,676 confirmed cases and 3,351 deaths.