Two Rookie Astronauts, Including NASA's Scott Tingle, and a Veteran Cosmonaut Dock at the International Space Station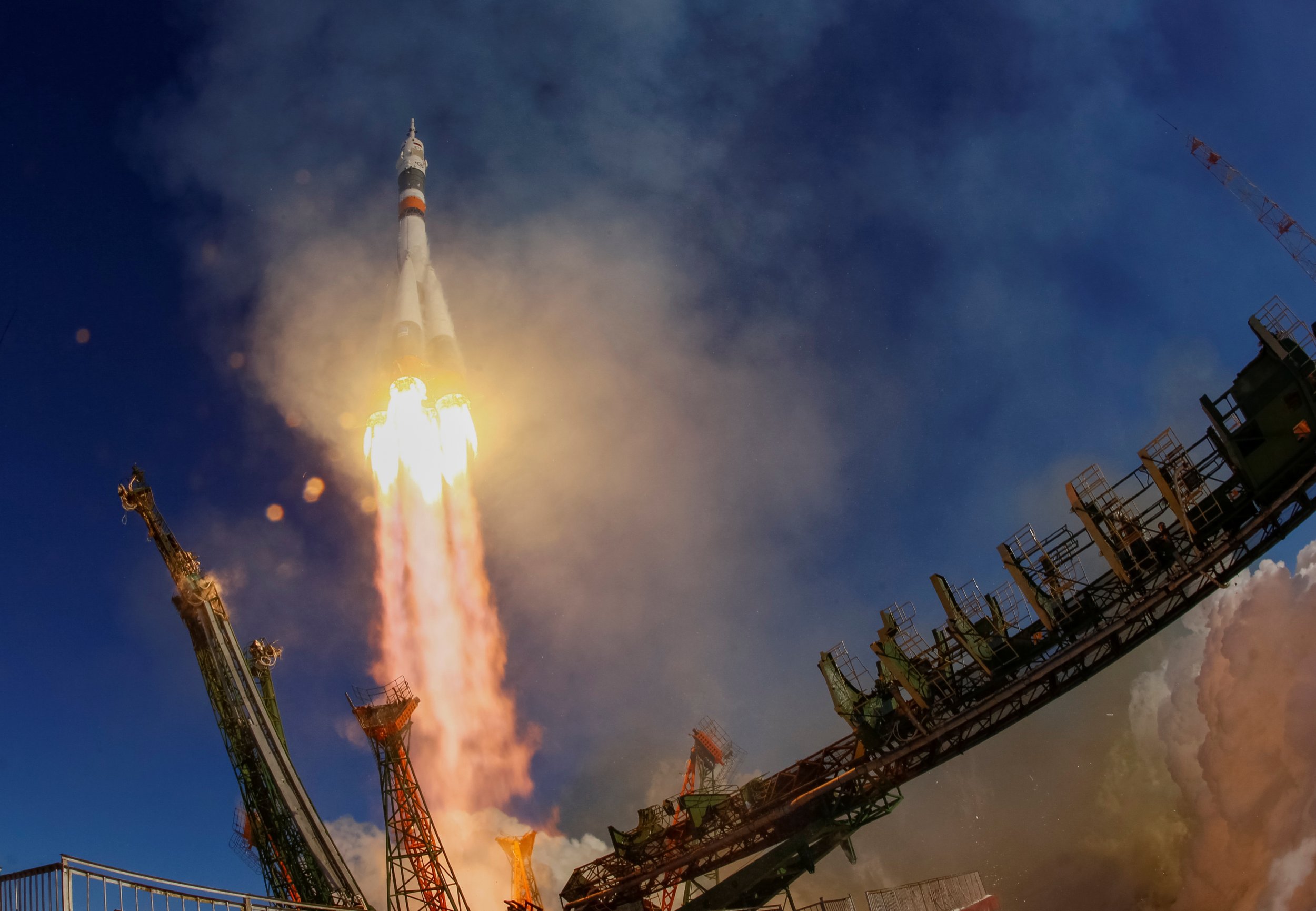 A trio of astronauts docked at the International Space Station on Tuesday, following a two-day flight aboard the Soyuz MS-07. The three astronauts—two rookies from the U.S. and Japan, and one experienced cosmonaut from Russia—arrived to begin their six-month mission.
Scott Tingle of NASA, Anton Shkaplerov of Roscosmos, and Norishige Kanai of the Japan Aerospace Exploration Agency had a "textbook arrival," according to a NASA TV commentator. The trio was positioned more than 250 miles above "the boot of Italy" at the time of contact at the station, as reported by AFP.
"We made it," Tingle told his family after arriving on Tuesday morning, as reported by Boston 25 News. "We had a really great flight up here and we miss you guys already. [I] hope you're having a great time in Moscow and getting ready to wrap it up and head back home and get to work."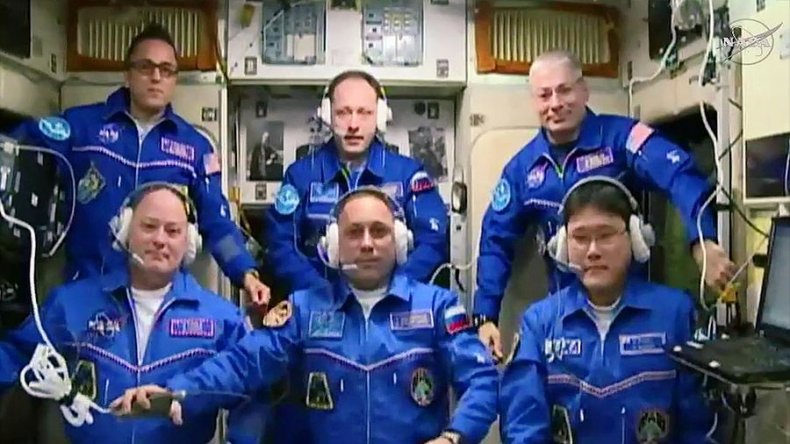 The hatches between the Soyuz spacecraft and the station opened at 5:55 a.m. ET, welcoming the three new crew members. They will spend six months in orbit and plan to conduct around 250 science investigations in biology, earth science, human research, physical sciences and technology development, according to NASA. One of those investigations includes examining a drug compound and drug delivery system designed to solve muscular breakdown—whether in space or for those in extended bed rest on Earth. The trio replaces the other astronauts who returned to Earth last week, and joins Alexander Misurkin, Mark Vande Hei and Joe Acaba, who have been aboard since September.
This is the first time in space for Tingle and Kanai, but Shkaplerov, the flight commander, has spent a year in space over the course of two missions. In fact—next February will be Shkaplerov's third birthday in space, reported AFP. Kanai, at age 40, is the youngest astronaut in the history of the Japanese space agency. And Tingle, the Massachusetts native, was selected in July 2009 as one of the 14 members of the 20th astronaut class.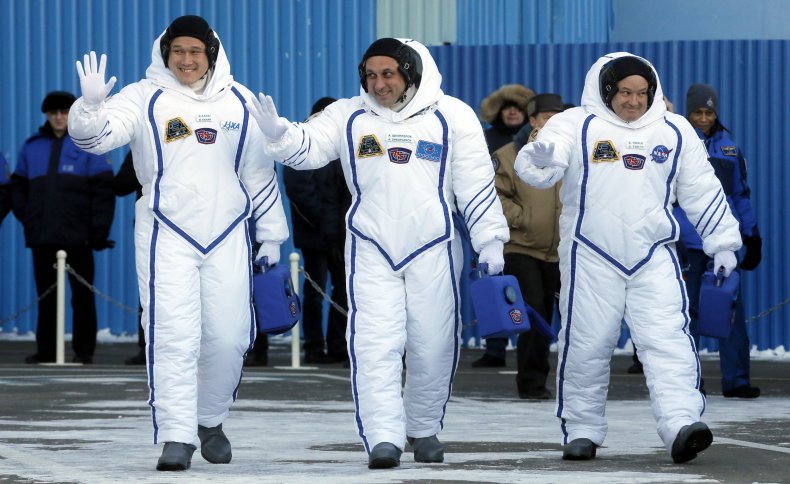 The new crewmembers' arrival was just two days after the SpaceX Dragon capsule arrived at the station with 4,800 pounds of supplies and payloads—including ingredients for beer to explore how well it can be brewed in space. The capsule blasted off from SpaceX's launchpad in Florida in a launch that marked the first time the company owned by billionary Elon Musk successfully reused a Falcon 9 rocket for a NASA resupply mission.
The trio, which brought the space population to six on the station, are scheduled to return next June. The other three, Vande Hei, Acaba, and Misurkin, will remain on the station until February.