Trio of Suspected Thieves Caught in 'Heinous Toilet Paper Caper'
A trio of suspected thieves was arrested this past Monday in Port Hueneme, California, in what police are calling a "heinous toilet paper caper."
According to a Facebook post from the Port Hueneme Police Department, an officer was patrolling the Port City Plaza Shopping Center when "he noticed an open alcohol container near the front dashboard," of a car in the parking lot.
The open alcohol container prompted the officer to investigate further, leading him to discover that all three people in the car were in violation of probation. The officer then began to search the vehicle and uncovered the "motherload in the back seat."
"Officers located 31 rolls of toilet paper, 31 towels of various sizes, 4 sets of bed sheets and 27 tissue boxes," the department's Facebook post read. "Further investigation revealed the subjects stole the items from a maid's cart at a local hotel in Port Hueneme."
The post added, "While they thought they'd make a clean getaway, we did confirm they didn't leave any skid marks when they fled the crime scene."
The police then arrested the three occupants of the car—Jessica Perez, Stephen Tally Jr. and Tyson Castillo— who were all charged with petty theft, according to authorities. "All three were on active probation with search terms related to theft and not to possess stolen property," the department's Facebook post said. "We can't be soft on crime when dealing with these dingle berries."
The post is filled with puns, and it notes that the department is aware that the incident "isn't the crime of the century, but it's a solid #2."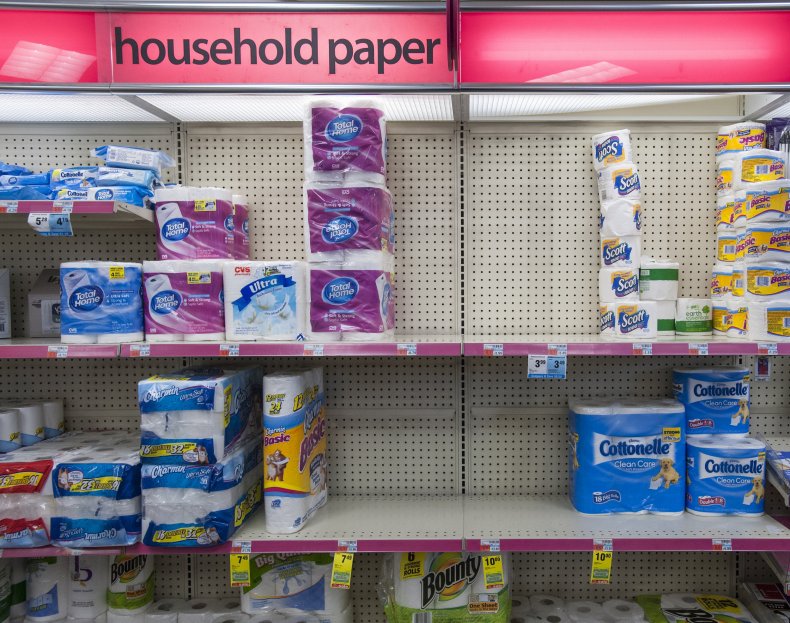 "This is a true story with a little humor designed to bring a smile and a little laughter," the post reads.
As of Friday, the post has over 1,000 likes and shares. While speaking to the Ventura County Star, Port Hueneme Police Chief Andrew Salinas said that as soon as he heard about the arrest, "the puns just started swirling" in his head.
Salinas noted that the post served as a way to send a positive and humorous message during an unusual time like the coronavirus outbreak, which has swept across the U.S. Throughout the pandemic, people across the globe have participated in panic-buying various products, with toilet paper one of the most popular.
"We thought it would go big, but we never imagined it would be this big a movement," Salinas told the Star. "Based on the reaction we're getting, it really shows this is what people want, even from local police. That's what we're trying to do here."
According to Salinas, most of the goods found in the car were returned to the hotel, but the toilet paper had to be destroyed because the hotel could not confirm it was not tampered with.