Tripadvisor Denies Any Part in Contentious List Ranking the Nation's Best Barbeque
Tripadvisor denied that it played a role in a contentious list that ranked the best and worst cities for barbeque across the U.S.
"Very important," Tripadvisor wrote in a tweet on Thursday. "we did not make those wild BBQ maps."
In a subsequent tweet, Tripadvisor wrote, "The analysis has us... concerned. How does Texas go missing?? Worrying."
Tripadvisor, a website that uses user-generated content to review businesses such as restaurants, hotels and travel experiences, also provided its own list of "some good BBQ" restaurants across the nation.
The tweet by Tripadvisor comes shortly after the barbeque ranking list was released by the international foodie magazine Chef's Pencil. The list, which is titled "America's Best & Worst Cities for BBQ," sparked some controversy as it did not include numerous cities that are known for their barbeque in the top 10. Some cities that are well-known for barbeque, such as Kansas City, San Antonio and Houston were not ranked in the top 30.
In a statement sent to Newsweek, Tripadvisor wrote, "Tripadvisor has no association with this BBQ study presented by Chef's Pencil. In fact, we have concerns about the use of and presentation of Tripadvisor data within the study, inclusive of how they ranked cities against each other."
As the statement from Tripadvisor noted, the list released by Chef's Pencil stated it used TripAdvisor data to "find out which cities are the best for enjoying a fantastic BBQ," and then "analyzed TripAdvisor ratings of all BBQ joints in the nation's top 75 largest cities and ranked the cities based on their average rating."
According to the Chef's Pencil list, 2,020 places offering BBQ on their menu that had at least 5 reviews were analyzed for the rankings.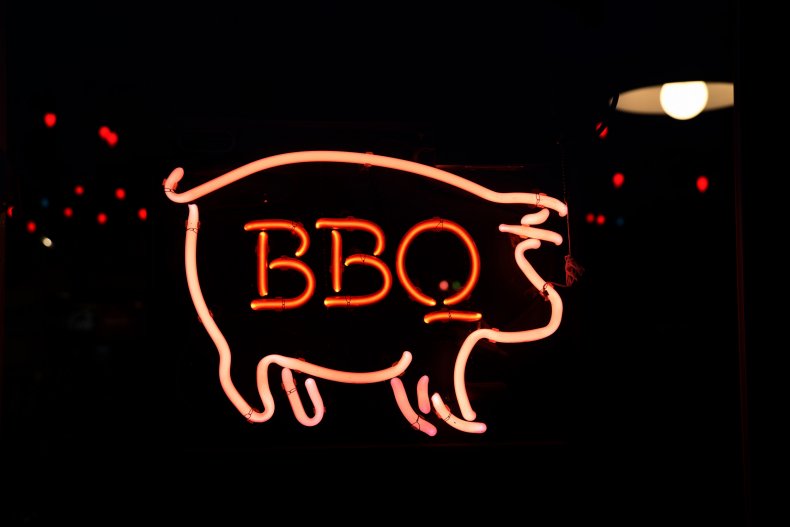 The list ranked New Orleans as the No. 1 city in the U.S. for barbeque, which was given an average rating of 4.31 across 18 different restaurants. Oklahoma City was ranked as the second best city for barbeque with an average rating of 4.26.
Charlotte, North Carolina; Wichita, Kansas and Virginia Beach were all tied for the third with a rating of 4.25.
Shortly after the list was released on Wednesday, it sparked controversy across social media, with people from their respective cities expressing distaste for the rankings.
San Antonio Mayor Julian Castro posted a picture of the list and wrote, "This must be a joke."
Twitter user Mike Adams defended Kansas City's barbeque restaurants, writing, "This is criminal. Everyone knows Kansas City has the best BBQ in the world and it doesn't even make the list."