TripAdvisor Is 'Covering Up Sexual Assault,' Rape Survivor Claims in New Petition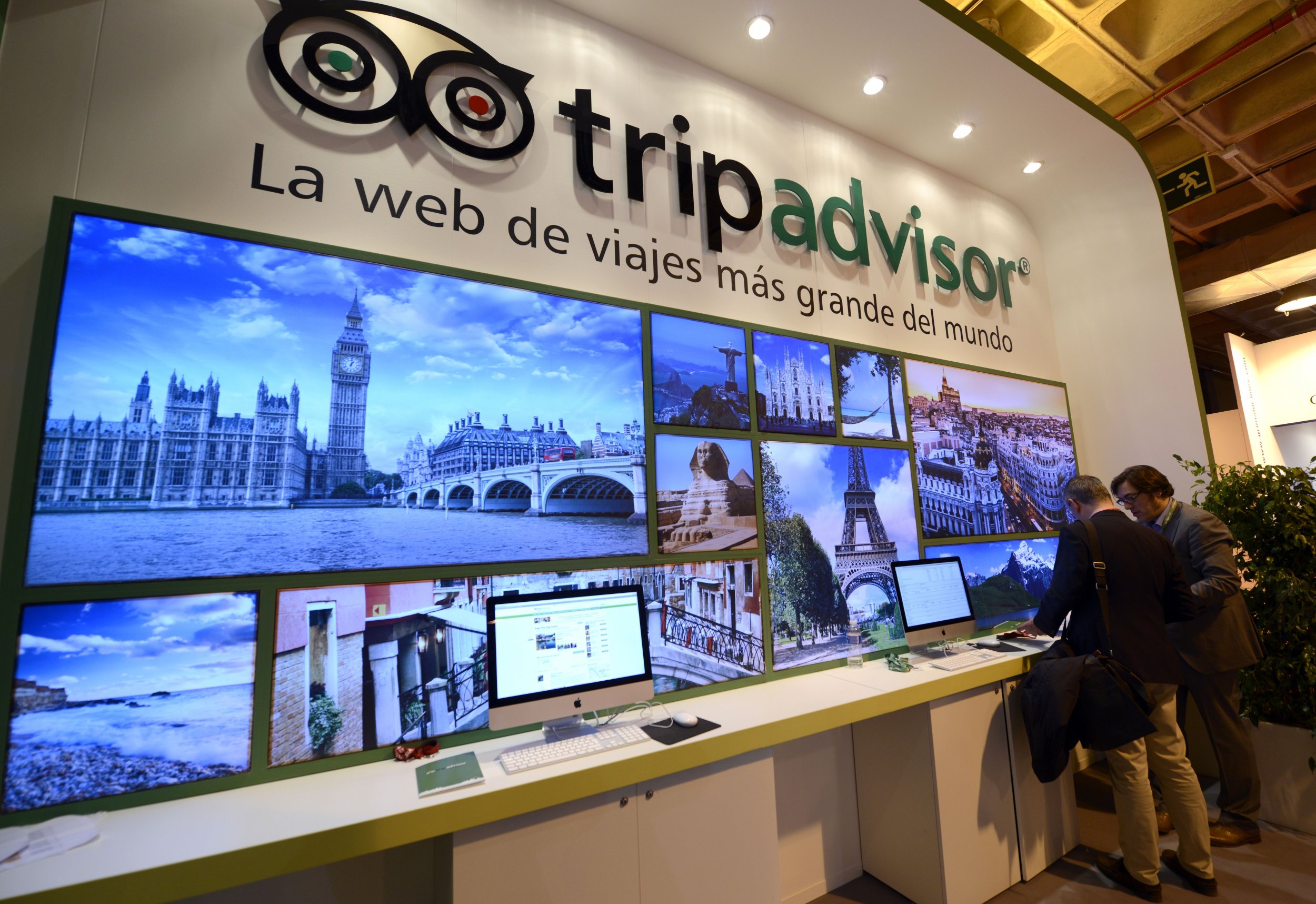 A petition launched by a tourist who said she was raped while on a guided tour listed on the TripAdvisor website has gathered steam, with tens of thousands of people demanding the travel review website strengthen its user safety policy.
The woman, known only as "K," launched the campaign after she complained to TripAdvisor that she was raped but was only told to write a negative review of the tour company in question. The Change.org petition—titled: "Stop covering up sexual assaults"—has so far garnered more than 146,160 signatures.
"On a recent international trip with friends, I decided to go on an outdoor excursion," K wrote on the petition page. "I never would have imagined that our tour guide, who came with stellar reviews on TripAdvisor, would ultimately rape me, and that TripAdvisor would do next to nothing to prevent him from doing it again.
"I'm just one of countless women who've been ignored or mistreated by TripAdvisor after reporting a sexual assault at a business on their site. In the era of #MeToo, this company is not taking violence against women seriously," K continued.
The Guardian recently reported that it found at least 40 other examples of reviews describing sexual assault, rape and groping committed by staff members of hotels and other businesses listed on the TripAdvisor website. Only four were flagged with a safety notice, the news outlet said.
K explained that "the humiliation I was put through when I turned to TripAdvisor for help was almost worse. When I asked for help warning other tourists about my attacker, the company simply suggested I leave a review.
"Not only was this solution woefully inadequate to warn other tourists—my one-star review would quickly get lost among minor complaints about the guide—but it required me to relive the painful details of my assault and out myself publicly in a place where my assailant could likely find me."
While acknowledging the tragedy of any traveler experiencing sexual assault or any other safety issues, a TripAdvisor spokesperson said the company "respecfully disagrees" with the petition's premise that it has been covering up such incidents.
Brian Hoyt, the senior director of communications for the company, told Newsweek that TripAdvisor had always sought to be an "information portal" where users can see "the good, the bad and the ugly" of all local businesses. He added it "has always been a part of our policy" not to promote individual companies, but rather to list them so users get an unrestricted picture of what is available.
"The notion that somehow our business interests are the reason that we are allowing these bad actors to be listed on TripAdvisor is just incorrect. It would be a disservice to consumers not to have bad actors listed," Hoyt said.
On Monday, K posted a message to her supporters explaining that the assault took place in the Horn of Africa, "a region where it is notoriously difficult to prosecute anyone through the justice system." Though she said she did "everything possible to bring him to justice," she acknowledged there was "only a small chance" her attacker would ever be punished.
"I might not be able to stop him from attacking other people, and now TripAdvisor won't let me warn people who are considering hiring him as a tour guide," K wrote. "In fact, after several of my friends left poor reviews for his business, the site suspended all reviews on his page."
She called on supporters to "join me in demanding that [Tripadvisor] act as a leader within the industry, by taking action to protect its users and demand safety from the businesses it promotes. The company has already bent to public pressure on this issue by implementing a system to warn users about businesses with 'health, safety, and discrimination issues.' But the system is proving ineffective and insufficient."
Hoyt said that TripAdvisor was constantly considering new measures to better ensure the safety of its users, and said plans to better address sexual assault complaints were well underway even before The Guardian published its report.
Soon after the report was published, two female boardmembers were added to the company's previously all-male directors list. Hoyt said this was an ongoing effort since a previous female board member chose not to stand for re-election following her appointment to another job.
The spokesperson said the company had overhauled its user safety reporting and notifications system two years ago to make it easier for survivors to warn other travelers of their experiences. "We absolutely believe it is a falsehood to say we are covering up sexual assault," Hoyt continued.
He also admitted the company's implementation of its safety policies was not perfect, and noted that the company was planning more improvements to its procedures and policies. "I always like to say that version 10 is always going to be better than version 1," Hoyt said.
Despite the flaws in its system, Hoyt said that "strong and powerful" reviews warning of sexual assault remain "the best check and balance on the tourism industry that's available in the industry today."
One of the major complaints against the company is that reviews detailing assault get lost among the thousands of other posts about each company. Asked whether TripAdvisor planned to give special prominence to posts detailing safety issues such as sexual assault, Hoyt suggested the company was already considering similar approaches.
"It's certainly something we're open to fixing," he said. "There's no reason we don't want to make it easier for the traveling public to be able to do a safety sort of reviews and find this information more quickly."
Hoyt said the company had previously blocked the ability of users to make bookings with bad actor companies and hads a policy of not taking display advertising on any pages for companies with attached safety notifications.
However, he said that removing company listings from the website went against TripAdvisor's founding policy. "It's been our policy since our founding to make sure that any open business is listed on TripAdvisor, and that we give travelers the right to write about their firsthand experiences." This extends, Hoyt said, to refusing requests from poorly rated companies to take their pages down.
"We continue to iterate on how to continue to make that information more visible to users," he said.
This article has been updated with details on TripAdvisor's senior leadership structure.